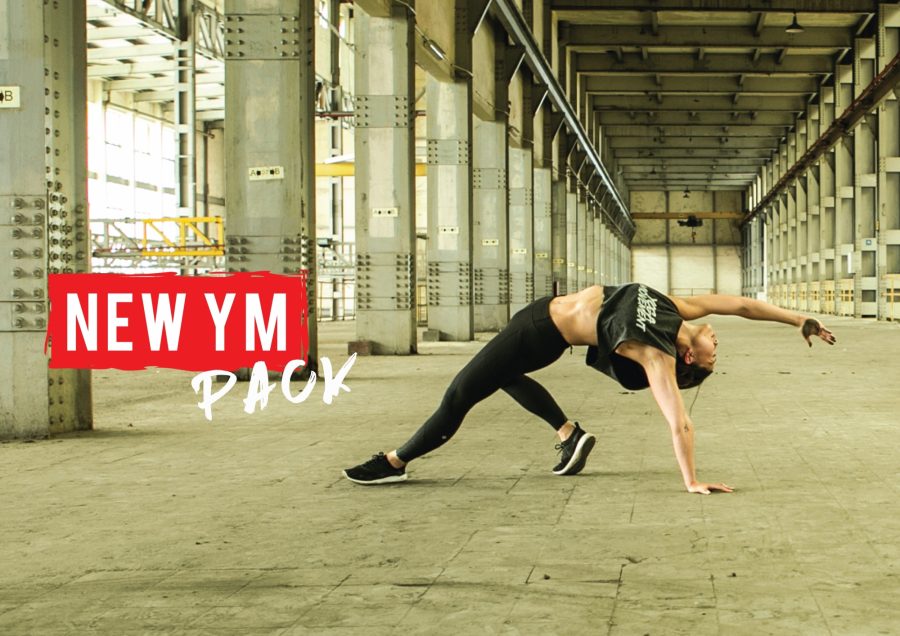 At Yoga Movement, we're consistently striving to get bigger and better — bigger challenges, better class packs, and an overall top-notch YM experience. 
This new year, we're unveiling a New YM like you've never seen before: new class packs, greater corporate social responsibility, fresh-to-death YM merch, and a game-changing online and mobile experience! Fasten your seatbelts, because we're about to drop some mega surprises in the weeks to come…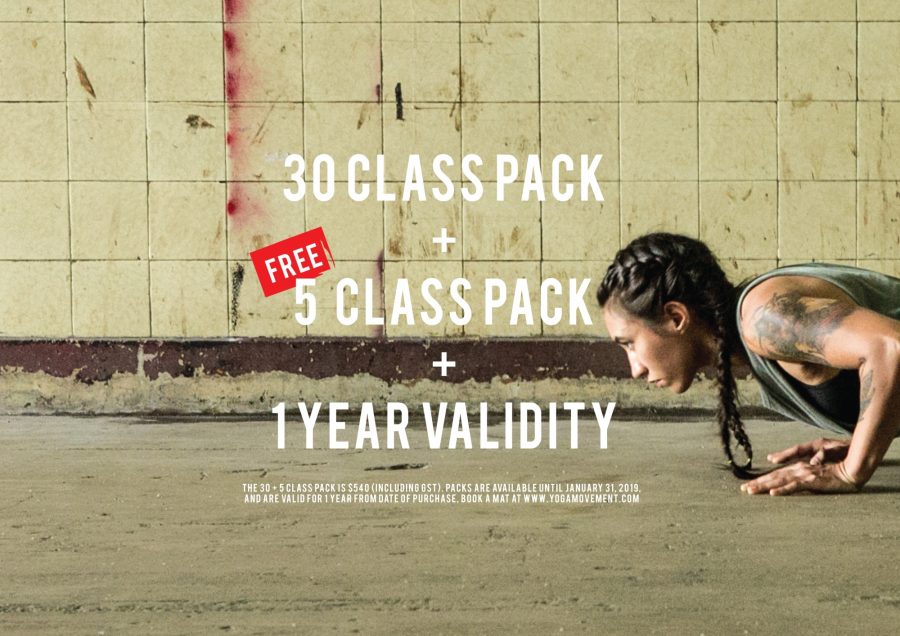 But first, allow us to introduce the New YM Pack! YM's 5 Class Pack that's made for travellers, gym-hoppers, and the commitment-phobes. From December 26 to January 31, buy a 30 Class Pack and we'll swing you this 5 Class Pack for FREE! That's 35 classes for $540. We did the math — $15 is what each class works out to! You've got one year from your date of purchase to utilise all classes... but with access to 6 studios, 7 class types, over 350 classes a week, and a brand new fitness resolution, you'd probably use 'em all up in no time!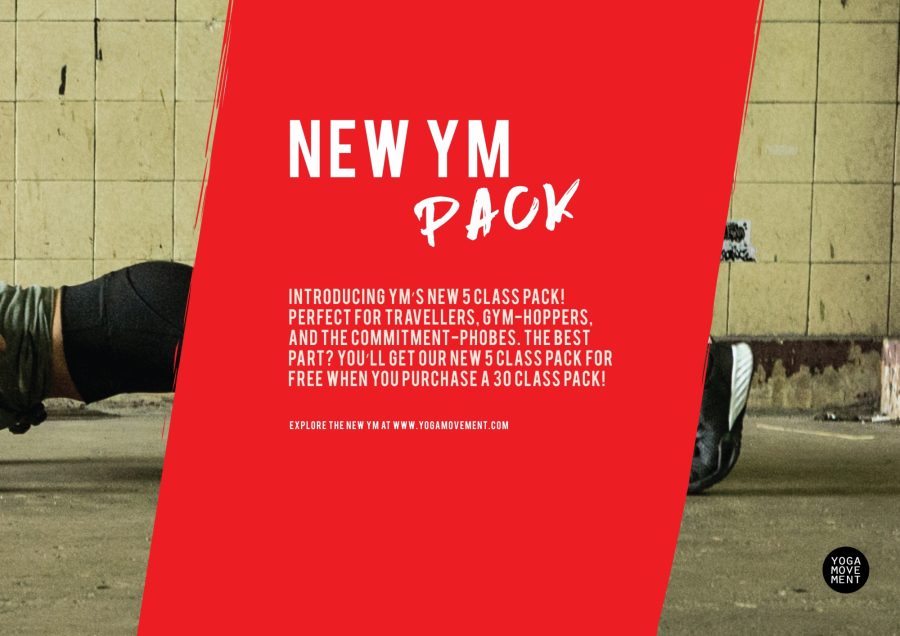 2019 is gonna be chock-full of surprises, but we'll resist spoiling it for you... Check in on our Instagram page for live updates, and drop by our studios for first dibs on what's fresh on the racks and installed (literally!) for you and the environment. So bring along your own water bottle the next time you come for practice — that'll save you a couple of dollars on a packaged one!