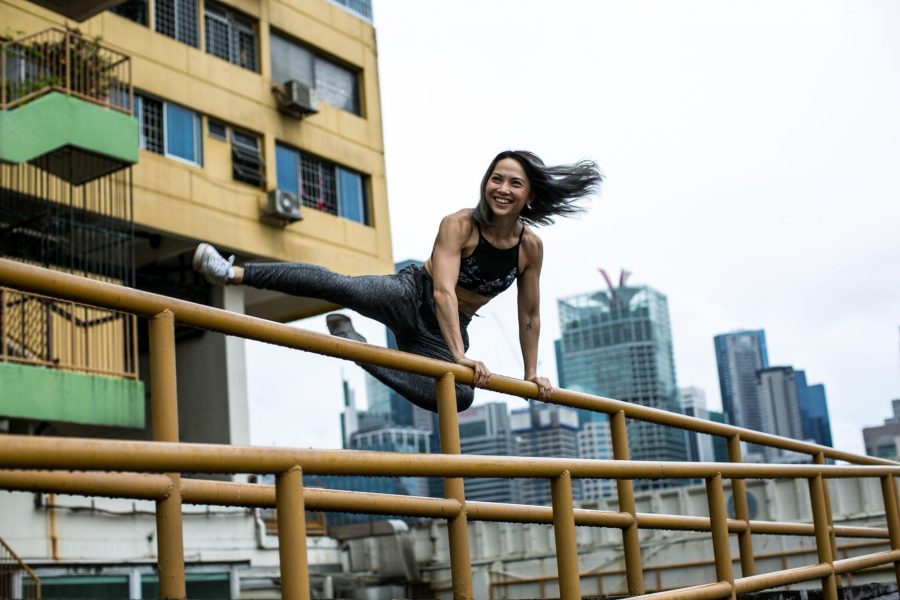 This August, we're pushing you beyond your limits with a challenge to try all of YM's 7 class types to earn 2 classes... ON US! For those who crave a bigger contest, complete multiple New Limits stampcard, and we'd be more than happy to hand you 4, 6, or even 8 FREE classes! We all know that moving out of your comfort zone is never easy, and making time for so many commitments can be quite the challenge... but HuffPost journalist, YM teacher and face of our New Limits campaign, Dom, shows us how it's done.
"I feel that life is made more meaningful and interesting when we choose to take the route that feels less easy — and I try to live my life with that in mind!"
says Dom, whose biggest leap out of her comfort zone was her move back to Singapore from New York — a place she called home for nine years. She adds, "It's a difficult process, which is why we're not always eager to do it. But it's that process that strengthens us, and opens our eyes to a side of ourselves — or others — that we did not realise existed." 
As if a relocation wasn't tough enough, Dom went on to complete her 200-hour Yoga Teacher Training shortly after, and joined the teaching team at Yoga Movement in 2017... all this while working as a full-time journalist! Despite her friendly nature, Dom admits that she's fairly shy when it comes to strangers, so teaching a room full of 'em got her heart racing in the beginning, but it wasn't long before she fell in love with teaching yoga.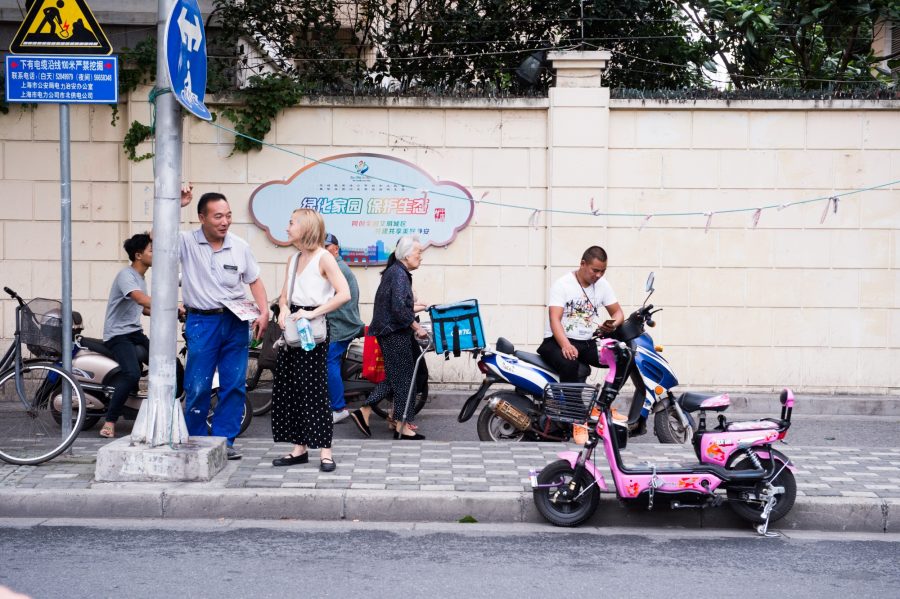 A reporting trip to Shanghai in 2017. Credits: Grainne Quinlan.
In her job as HuffPost's breaking and general news reporter, Dom is constantly pushed and challenged to see the world in various dimensions, 
"That mental comfort zone can be a particularly hard one to break out of, but it's refreshing and meaningful to have your mind changed about something." 
Behind the seemingly glamorous front, the biggest challenge — and also one that hardly gets brought up — is the hate mail and other online vitriol that journalists face. "I get emails from or get tweeted at by readers who say the most offensive, horrific things — words and threats I definitely can't repeat here. As a woman, the comments can be especially vile. It's just shocking what people can say, veiled in the anonymity of the Internet. After six years at HuffPost, I continue to be surprised — and disappointed — by it."
How exactly does she get everything together, you might ask? If you remember our previous interview with Dom in January this year, her 2018 goal was to move less and learn how to rest. For someone who's highly driven (though she insists that she's not of Type A personality), this goal is still a work in progress. However, she's already taken a step in the right direction by carving out one day a week to practice self-care: resting completely from work and working out, eating delicious things, sleeping in, spending time with people she loves, and sometimes pampering herself. The rest of Dom's days are planned right down to the hour — it's the only way that she can get sh*t done, "I've got a robust to-do list and schedule on my devices that I plan before each week begins. At the end of the week, I'll delete everything and start over with a new schedule," she adds, "I even schedule in rest and me-time to make room for spontaneous plans on my days off!"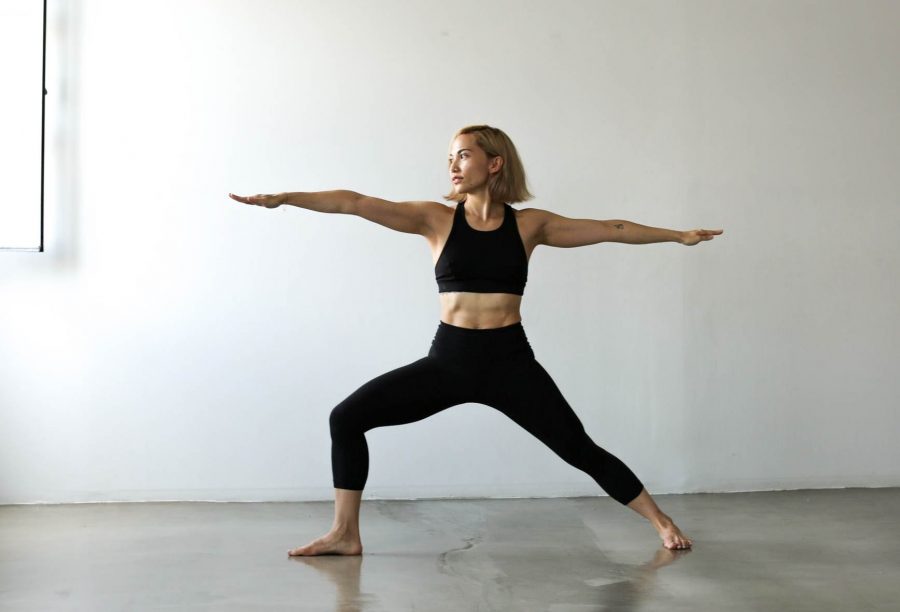 And of course, we asked Dom the question on everyone's lips: where'd you get your body from? Dom quickly dismisses the compliment with a laugh and says, "I like to switch up my exercise regimen fairly often... I do yoga, calisthenics and CrossFit about once or twice a week, and squeeze in some steady-state cardio once in a blue moon. Generally, I am active 6 days a week with one rest day." She adds,
"Yoga is a great complement for all the strength training I do because it keeps me limber. Without it, I'd be a tight and stiff mess!"
Hybrid workouts never killed nobody, in fact, the combination helps you get strong and flexible all at once — just take it from Dom! Get that balance this month by completing all our 7 class types... and for your hard work, we'll reward you with 2 FREE classes! Learn about the full details here.