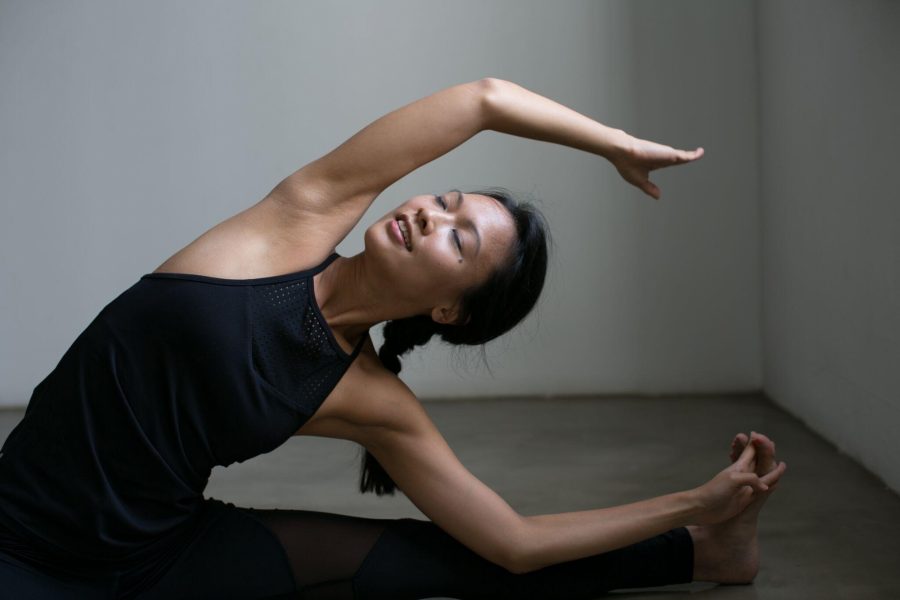 We're all guilty of rushing, overworking, and pushing ourselves a little too hard sometimes that we forget to stop and smell the roses. It's something we've been programmed to do in a world that moves so quickly — speed-walking to a 5:15pm class right after work, pulling all-nighters to complete a report, scheduling back-to-back meetings just to get sh*t done. Sure, it may be productive, but it could wreck you in the long run. Here's why you should make a conscious effort to tell yourself to pause — your body will thank you, and your mind will thank you:
It increases productivity
Studies show that working — and working out — with no breaks in between cause a decline in performance as a result of fatigue. If you've been working round the clock, or powering through back-to-back yoga sessions, then maybe it's time to give yourself a break.
Try: Taking five for every 90-minutes of work. Journalist and founder of The Energy Project, Tony Schwartz, found that your body goes into physiological fatigue every 90-minutes. Go for a walk, indulge in a power nap, grab a snack, or simply shift your focus to something else before getting back to the job. You can keep your fitness in check, but don't be too hard on yourself — taking a day off the mat is completely okay!
You'll keep burnout at bay
Hustling all the time takes a toll on your mind and body... no matter how strong-willed you may be. Be organised, pace yourself, and don't push yourself beyond what you can achieve. 
Try: Drawing up a plan for your week in the form of a to-do list. Set realistic deadlines, and make sure that you're on task, so that you won't find yourself rushing at the very last minute. Don't bite off more than you can chew: if a colleague asks you to take on something extra that's beyond your means, learn how to say 'no' (politely of course), and propose an alternative that can help solve the problem.
You get time to focus on the present
If you're constantly chasing yoga poses, or attending the most intense classes on the schedule… then maybe it's time to slow down the pace. You'll learn so much more about yourself and your body!
Try: Attending a Basics class instead. Take the time to feel the different sensations in your body when you're holding a pose rather than rushing through poses, or pushing too hard. You might even be able to nail that arm balance you've been working on when you're back to your regular practice!
Your mind and body actually crave that much needed Savasana
Even though you feel energetic enough to power through the day, your mind and body might think otherwise. Dozing off — and even dreaming — in Savasana is your body's way of telling you that it needs a rest. Take the hint, and slow down. 
Try: Going into Savasana mode when you feel overwhelmed. Savasana doesn't just mean the long awaited Corpse Pose at the end of a yoga class. Savasana can be taken at any point in the day — and you don't have to be laying down! To enter Savasana, simply find stillness in a comfortable position, close your eyes, and reconnect with your breath for at least half a minute… or as long as you like. It's a short pause in your busy day for you to find calm within chaos — just like rebooting an electronic device!
The festive season is gonna have you hustlin'
…and before you know it, 2019 will hit you hard. The end of the year is a time of busyness: wrapping up work in preparation for the new year, completing any unfinished business to start the new year afresh, visiting friends and family, and who could forget: last minute Christmas shopping.
Try: Curbing the holiday hustle by starting on your to-do list. Whether it is vacation planning or Christmas shopping — it's never too early!
Feeling fatigued? Take a hint, and stop to breathe. If all else fails, a Zen class will do the trick: book a mat here.