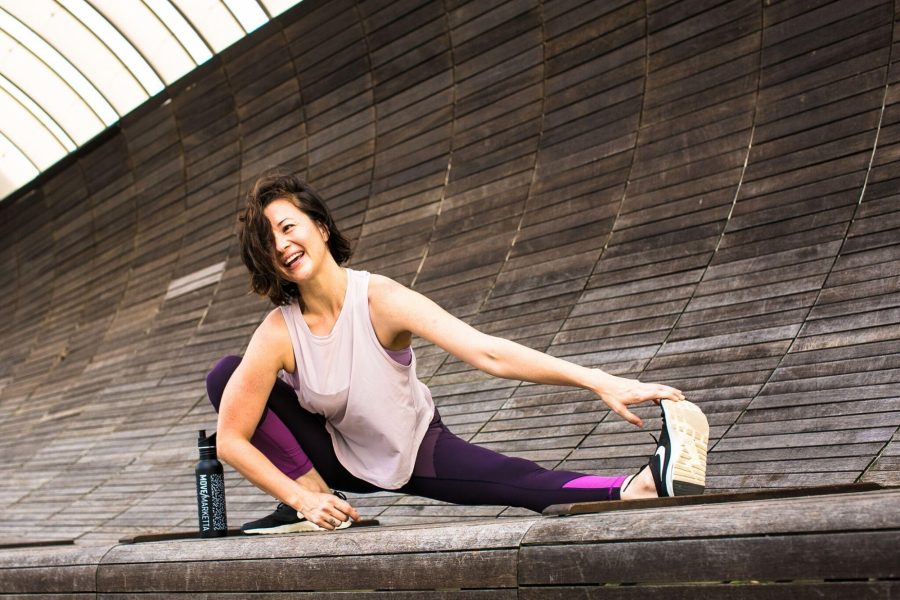 After a year-long hiatus from teaching at YM, Amy W is back in the game. She's been part of the YM fam since 2015, so we're stoked to have her on board again! While most of us feel the urge to throw our phones against the wall when the alarm sounds in the morning, Amy is up and about as soon as her Banjo alarm (a.k.a. her son) goes off.
This March, we want you to take a leaf out of Amy's book, and embrace the daytime. Get up, get in, and get out of the studio before the sun sets: earn your stripes by crushing 10 classes between 7am-4:30pm. Collect 10 stamps and get 2 FREE classes! 
Hi Amy! What's your breakfast of champions? 
It alternates between a pot of chai, earl grey and a bulletproof coffee. Generally, I'm eating whatever Banjo's having for breakfast – fruit and yoghurt, coconut porridge, eggs... but my favourite mornings are when it's banana and blueberry pancake day!
So you've started your day early... what do you do during the rest of it? 
Sometimes I feel it's more... what don't I do! Since Banjo turned into a toddler, we're out of the house by 9am almost everyday – you can find us swimming, at the playgrounds or parks, going to the beach, kids exhibitions, goat farm, wet markets, zoo, aquarium, playdates... you name it!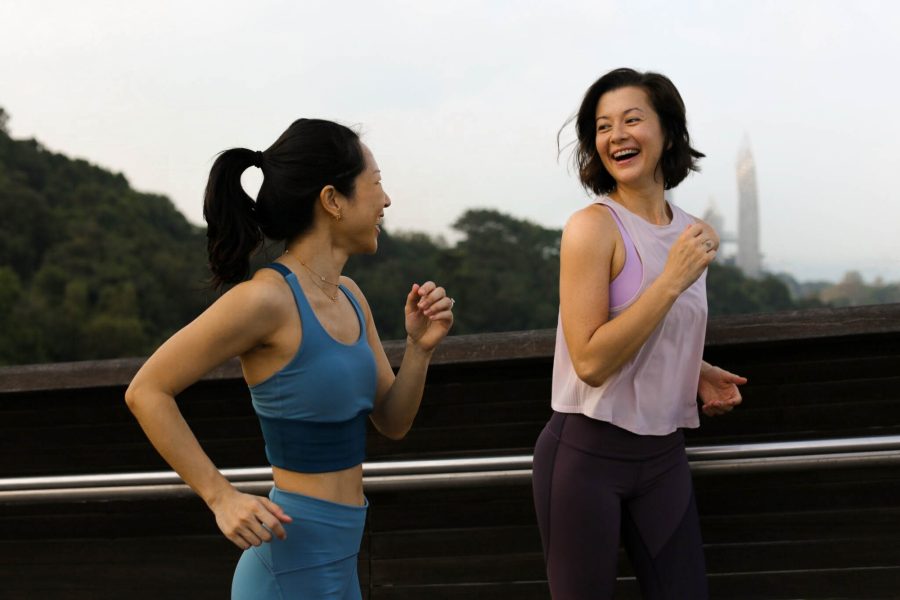 What's your favourite daytime hangout? 
I love the Botanic Gardens! It's so much fun getting lost in it. When I can catch a moment away, I'm usually practicing at one of the YM studios. I try and get to the Tiong Bahru studio as there are so many great cafes close by, plus a wet market AND hawker centre for all my shopping, flowers and food. 
This month, we want people to get up and get into class! Which classes can we catch you at in YM?
It depends on my energy level – if I feel like taking things slow then it's Basics or Zen, if I need to get moving then it's Power or Power Flow... and if I'm really testing my stamina level then I'll commit to a Monster Hot. I especially love it when there's a good playlist to practice to!
Now tell us, what can we expect in the class of Amy W?
My style is to break down postures so students have a clearer understanding of how their bodies are able to connect with movement through strengthening and creating flexibility. If a student is able to walk away with a better understanding of their practice, then I am happy. I love creating a space where students are encouraged to explore and challenge themselves – overall, I do like to have fun in class and keep things light hearted!
You know what to do: Rise up, and Grind down at one of Amy's classes here!