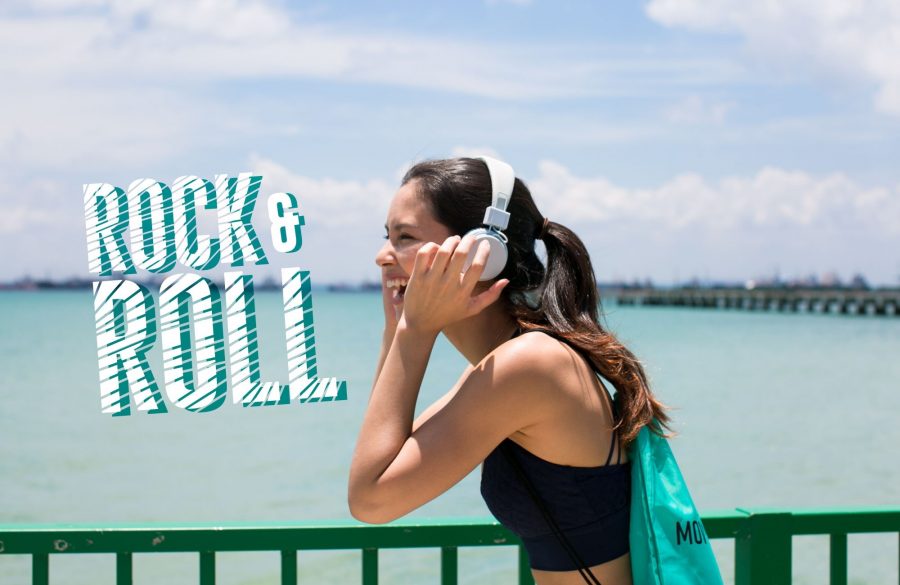 April's gonna be a pretty rad month on our island, with a modpodge of art and music festivals right around the corner. We want to get you into the groove by pumping more music into your blood...
From April 1-18, purchase ANY class pack, and try your hand at our game of roll-the-dice. Everyone's a winner here, so you're guaranteed FREE stuff on us. Non-slip Sticky Towels, String Bags, Sport Bottles, Gift Vouchers and FREE classes for yourself and your buddies – are all up for grabs.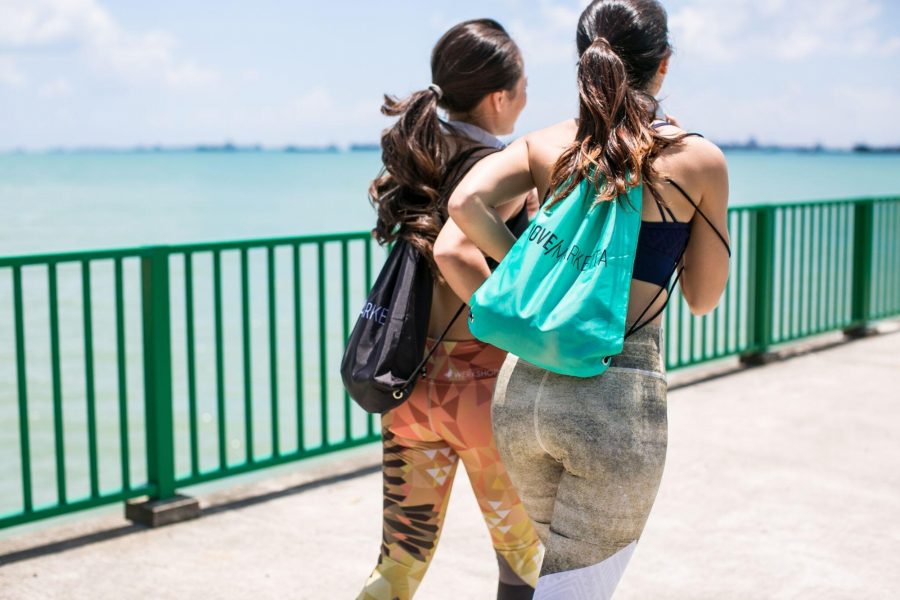 On top of that, we're throwing in a set of The Music Run™ tickets (taking place on April 21st) for one lucky April class pack purchaser EVERY SINGLE DAY!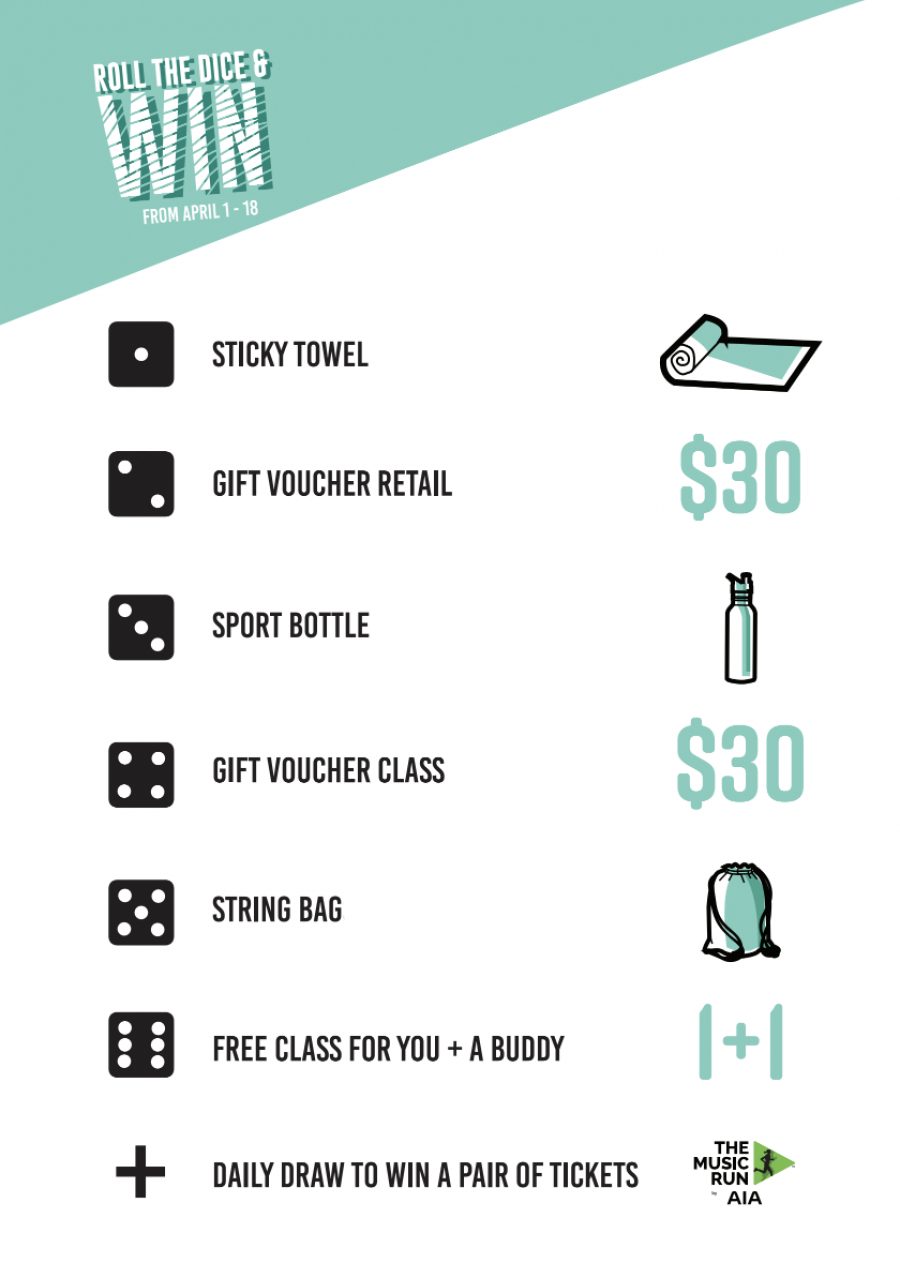 These Music Run tickets are good for a 5k fun run, with pumped-up jams taking you through your every stride – so there's no need to bring your own music (though a phone would be handy for photo ops). After you've crossed the finish line, join us for a FREE 15-minute class at our Silent Yoga area (yes, Yoga Movement will be there!) to stretch and have a bit of fun on the mats before soaking up all those festival vibes at the Finish Line Party.
Rock up to our any of our studios, and purchase a class pack. We'll throw you a sure-win surprise and put you on your way to scoring tickets to The Music Run™!