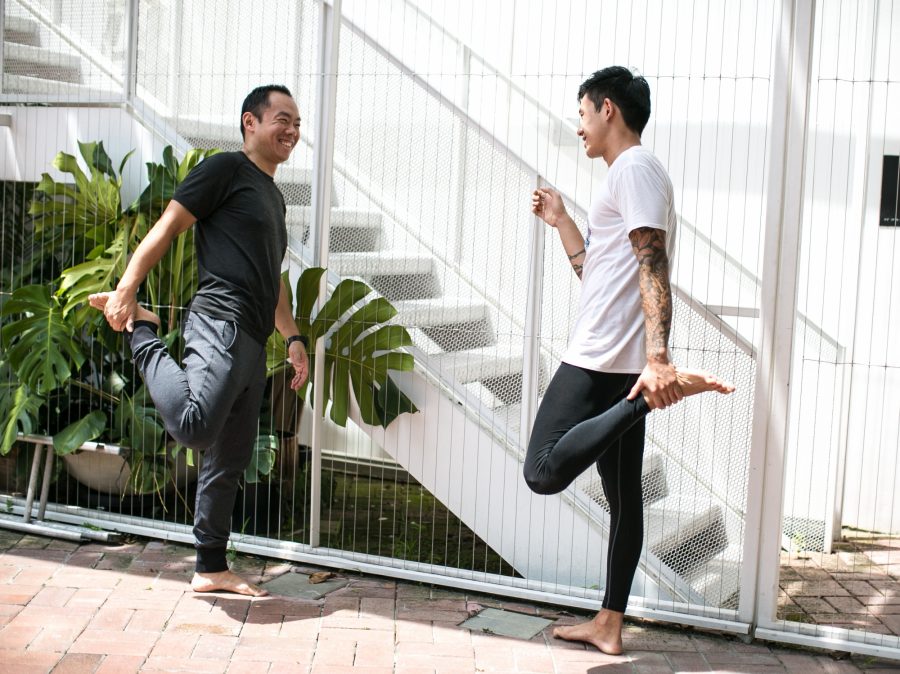 It's the season of love, and we're taking this time to celebrate our boys of Yoga Movement. We've always believed that yoga is about accessibility – no one is too muscular, too tight, or too inflexible for yoga. And that's why we love the men who are man enough to take to our mats – tight hamstrings and all.
Meet Bruce and Raphael: our two male yoga instructors whose art forms both involve movements of defense and offense. They might be able to pack a punch; but in the studios, it's good vibes all around.
Hello boys of YM! Let's get real – yoga is pretty female-centric here in Singapore, and it's uncommon to see dudes like yourselves on the mat. How was the experience at your first ever yoga class like?
Bruce: I remember my legs shaking while holding Warrior 1 and working muscles that I never knew existed! I too always had the impression that yoga was easy and more of a female activity, but my first yoga session humbled me haha.
Raph: It was a positive one for me – a good stretch, a great workout. I remember sweating heaps!
How long have you been practicing yoga, and what got you hooked?
Bruce: I've been practicing for about three years. I remember attempting Crow pose at a friend's place and falling on my face when I was still a rookie. Since then, I was determined to nail it,  and one thing led to another from there…
Raph: I've been practicing for four years now. It all began when I was living in Melbourne at that time. It was winter, and my mate and I decided to join Bikram hot yoga to get out of the cold. I loved it, so I explored other styles.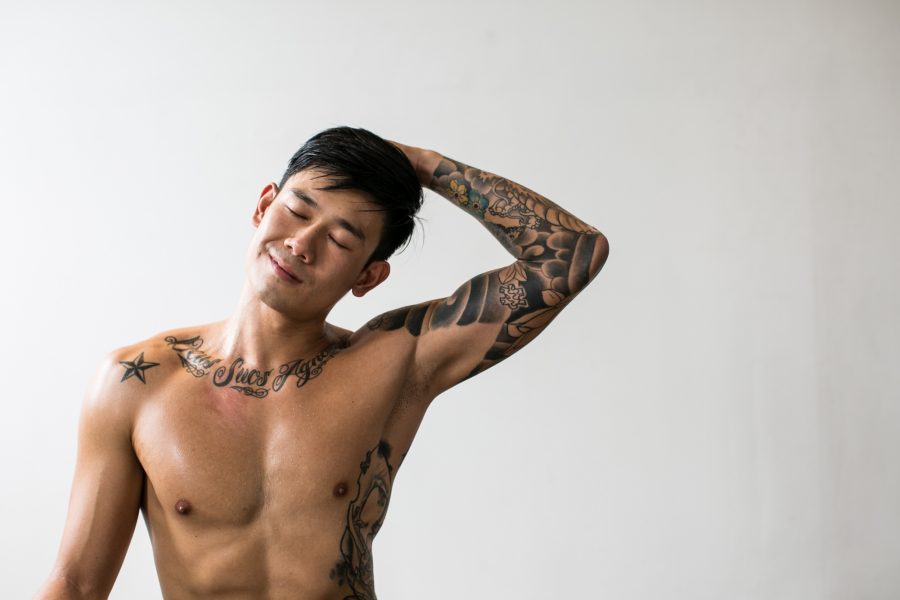 So tell us, what keeps you moving out of the studio?
Bruce: I started doing Muay Thai for fitness about 10 years ago, and then one day, I tried Brazilian Jiujitsu and got hooked. I've been practicing BJJ for four years, and am currently a blue belt in the art.
Raph: When I'm not teaching yoga, I teach Muay Thai. I have been training in the sport for around 11 years now. I'm also a Purple Belt in Brazilian Jiujitsu!
The discipline of martial arts seems vastly different from that of yoga. How do the movements complement each other?
Bruce: I gained a lot of my initial body awareness such as core engagement, balance, and flexibility from BJJ. Yoga complements my art by helping me refine and improve on these areas. Both practices are similar in that they involve moving the body in many different ways, and I find that yoga helps improve my overall mobility. The flexibility work in yoga also aids my training recovery.   
Raph: To me, it's kinda like the Yin and the Yang. Yoga helps me soften and deepen, while martial arts ignites my fire within and keeps the testosterone levels high (laughs)!
What is your advice to people who want to try out yoga, but aren't sure where to begin?
Bruce: Don't be intimidated by what you see in the media. You don't have to be strong and flexible to do yoga – yoga's meant to help you get there. It's always good to try out a few Basics classes to get the hang of things first. But most importantly, relax and have fun! 
Raph: Go for a class without any expectations. And then keep going for another one, and another, and another…
What is your advice to men who are intimidated by the male:female ratio in the class?
Bruce: There's nothing to be shy about! Lose your inhibitions, keep an open mind and just rock up for class 'cos nobody's judging!
Raph: To me, the perfect man has to be completely comfortable with the feminine energy. So what better way than to practice yoga?

What can we expect in your classes?
Bruce: Great vibes and a great workout! 
Raph: A complete mind-body connection. Expect a calm but strong flow, the cultivation of stillness and silence, and lots of smiles – from me at least ;)
What is your greatest takeaway from being a yoga teacher?
Bruce: That a good teacher is not one who can get into the deepest and most advanced postures, but one who knows how to help students work with what they have – and improve.  
Raph: Gratitude. I guide people in having a better connection between the mind and body – and it does the same for me! That in itself is deeply gratifying.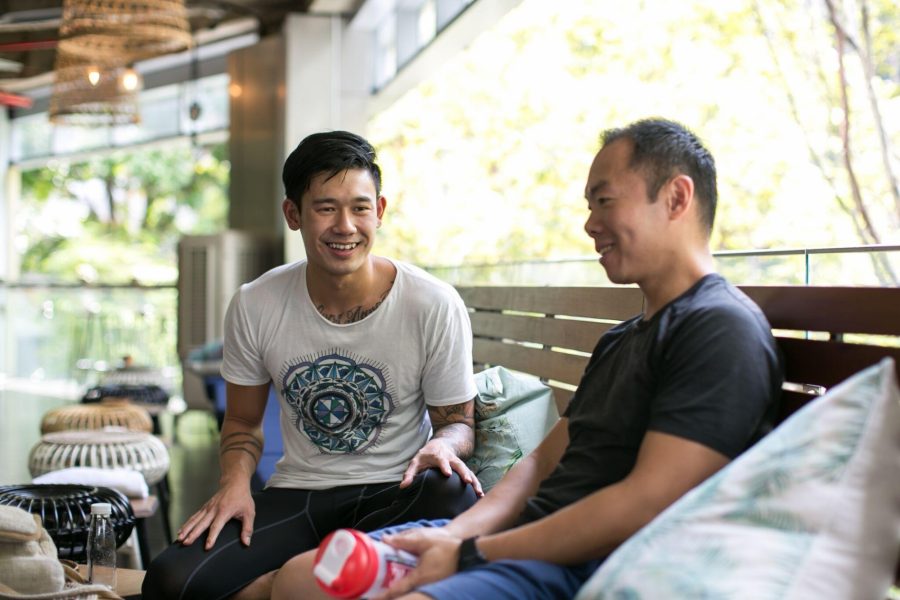 Keep moving with our boys of YM here – we promise a smashin' good time!