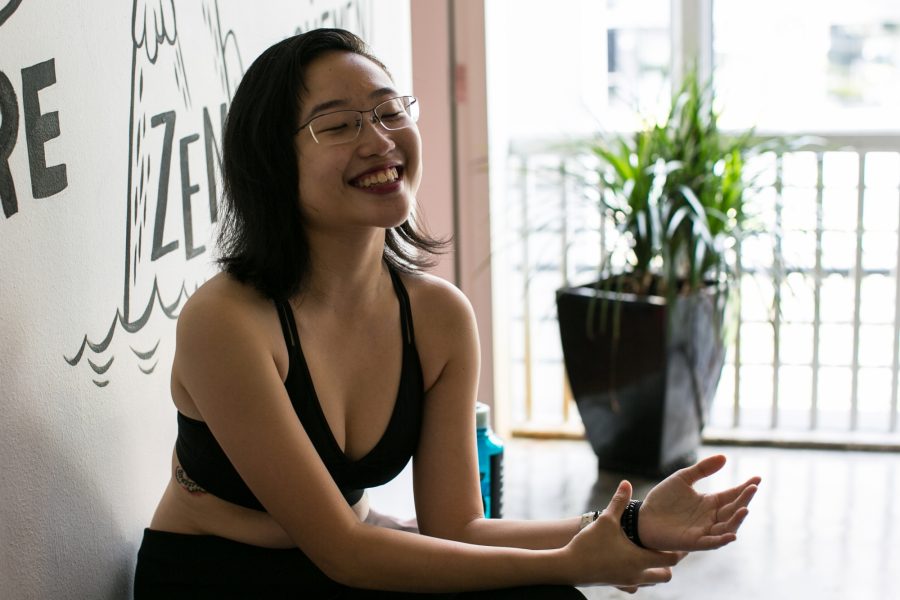 Charlie is rarely seen without a box of fresh bakes in hand – that's exactly how you would spot her if you see her at a YM studio. Otherwise, one would never guess that she's the face behind the Instagram account @chockywoky, where she features extremely inviting photos of her cooking, baking and cafe haunts, and garners over 50.3k followers... all for the love of food. 
Her experimentation with food has gotten increasingly adventurous over the years – from whipping up decadent stacks of pancakes in her kitchen, to moving on to exploring menus at her favourite cafes around the island while connecting with the local food community. Charlie doesn't associate herself with the term "influencer", so no bogus food reviews here – she pays for all her food photographed and featured on her account. 
We sat down with Charlie over a soy matcha latte at one of her favourite cafes (Ronin, if you must know), before a Core class at YM, to find out more about @chockywoky, and the real Charlie. We also tried to get hold of a little somethin' just for you... right at the end of this article.
Hi Charlie! Now tell us, what's your story?
Hello! Long story short, I really enjoy documenting food, through recipe creation, writing about food, or photographing it. It's brought me so much, in terms of discovering new places, being able to do photoshoots for brands I really look up to, and most importantly, being a part of this community of people that I really cherish. Yoga is something that's just organically incorporated itself in my schedule, in terms of helping me take that much needed breath of fresh air when things get a bit too stressful.
We know you bake... A LOT! What's your favourite ingredient in the kitchen?

Baking powder – Royal Baking Powder, to be specific. Go look for the tin next time you're grocery shopping and you'll know why.
... and your favourite meal? 
Granola. Hands down.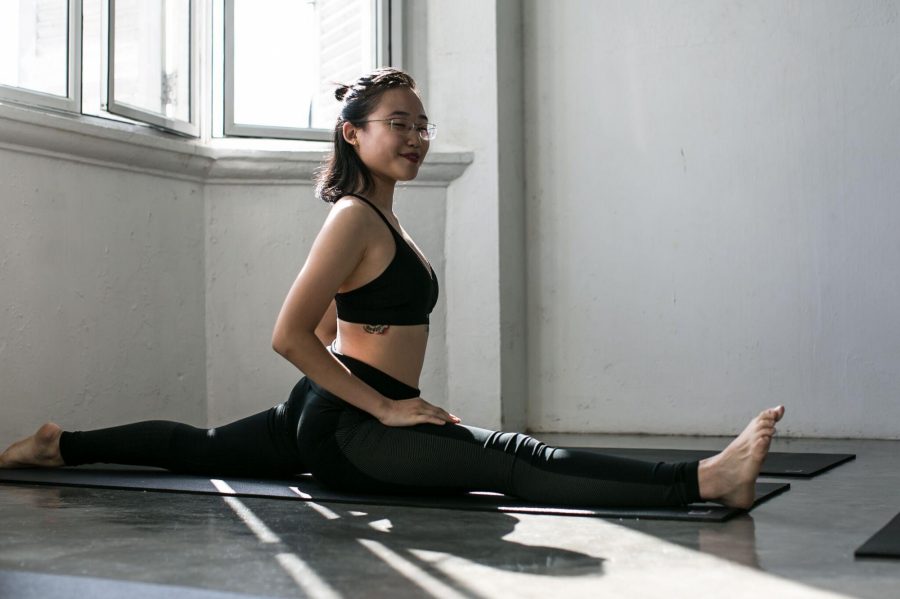 How did your first yoga class happen, and what was the experience like?
I first experienced yoga while vacationing in Bali, and I distinctly remember being surprised by how accessible it was for a first timer. I ended up enjoying the experience so much that I decided to book a class at YM Tiong Bahru not long after (in fact, I got curious about the Tiong Bahru studio as I used to patronise the cafes in the vicinity quite frequently). 
What do you love most about YM?
The message about yoga being for everybody – the vibe in classes is always welcoming, relaxing, and unpretentious. And the playlists! I distinctly recall Avicii playing during class before.
Which studio can we catch you at?
Carpenter Street or Tanjong Pagar! I'm always hanging around those areas, so it's really convenient for me (to eat or to yoga, I'm not sure). If you see me on the mat, please say hi! I don't bite!
Apart from cooking and yoga, what else keeps you moving?
I'm usually photographing something (edible), or working on new recipes. Does 'hanging out at cafes' count? I really like visiting my usual haunts and just chilling with pals there. 
The photos on your feed look amazing! How did you learn to work the camera?
I picked it up by myself, actually. I started off with shots of food at home, and got better over time. It's a little hard to believe that it's got to the point of me doing this professionally! 

We hear you've been baking festive goodies with Chinese New Year right round the corner. Any secret recipe you'd like to share? 
Some of my friends have been requesting for festive goodies, so I've been baking and selling some them – like the Bak Kwa cookies. That one's a trade secret, but here's a Pineapple Coconut Granola recipe for you guys:
3 tbsp coconut oil
2 tbsp honey
3 tbsp pineapple paste (35g); or jam, if you don't have that on hand
1/2 tsp salt
1 tsp vanilla extract
2 cups rolled oats
1 tbsp black sesame seeds
1 tbsp white sesame seeds
1/3 cup shredded coconut
1. Preheat the oven to 170 degrees C and line a baking sheet with parchment paper.
2. In a bowl, whisk together the coconut oil, honey, pineapple paste, salt and vanilla until smooth.
3. Pour in the rolled oats and mix it with the wet mixture until well coated (it should be a little clumpy). 
4. Throw in the sesame seeds and coconut and distribute it well throughout the mixture
5. Spread the mixture out on the baking sheet evenly and bake for 15 to 20 minutes, until it's golden brown and emits a light fragrance. 
6. Remove from the oven and set aside to cool for 10 to 15 minutes before breaking it up. Store in an airtight jar for up to a week.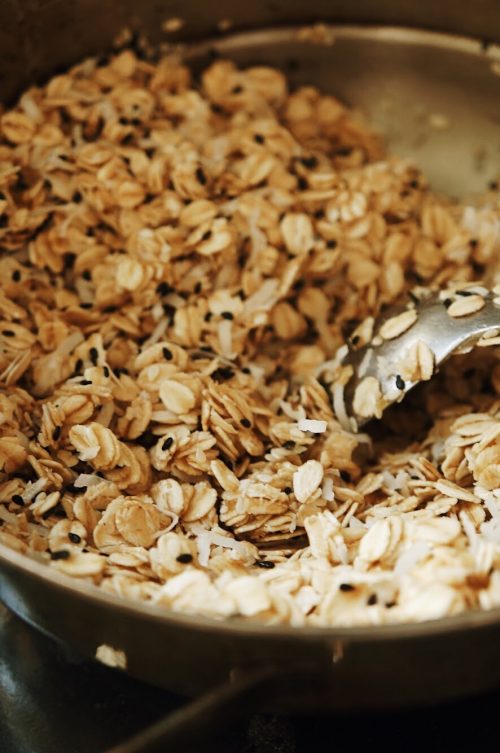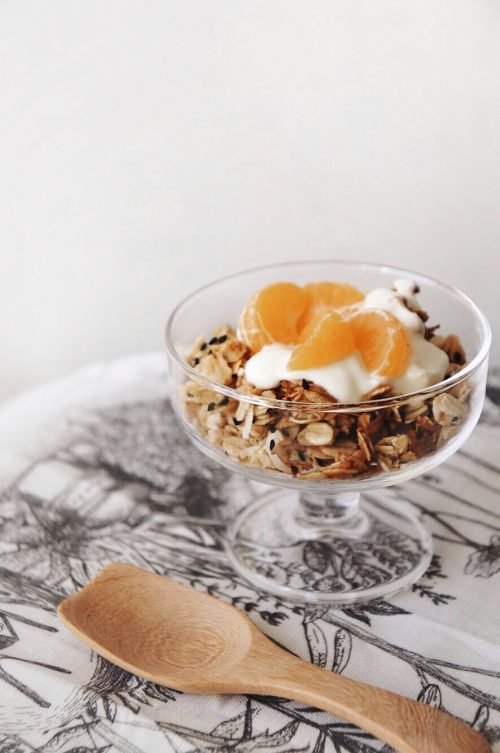 Thank you for being so generous, Charlie – we can now run along and impress our friends and family!