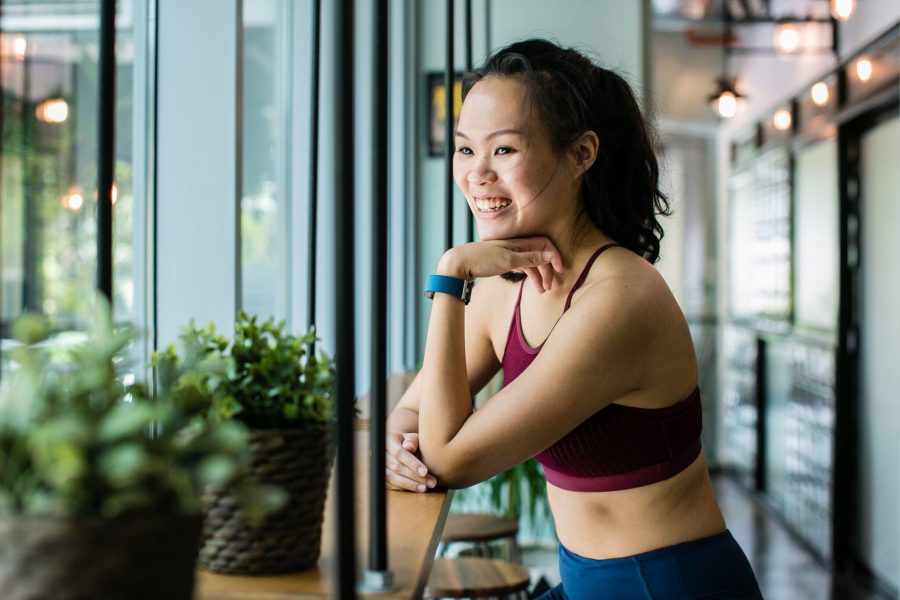 Clarice (@fleurdeclareese) may be our youngest teacher in Yoga Movement, but she's already got a whole lot going on for her. Her first gig as a jazz singer happened when she was only 15-years-old at the renowned Mosaic Music Festival, and she's been performing ever since – weddings, bars, hotels and public showcases, you name it! On top of all that teaching and performing, she's also a Sociology major completing her final year of undergraduate studies at NUS – talk about multitasking! She loves being on the move, and that worked out great for us because we got to spend some time with her around our Tiong Bahru neighbourhood to find out what she's been up to (psst... free gig details down below).
Hi Clarice! So tell us, what's your story?
A little-known fact about me: I was actually born in Indonesia, but i've been in Singapore practically all my life so I can say i'm Singaporean with 90% conviction, haha! My friends call me crazy for having so many things on my plate, but everything that's on my to do list is what I love, so I don't find my busy schedule a chore! I actually find it impossible to do just one thing, I mean... I would go crazy! My many responsibilities motivate me to work towards a career in Arts Management, as I want to help the local arts scene grow.
How did you find music?
I've always been a homebody who never really liked going out much, so growing up, my main pastime was trawling through some of my parents' old records and blazing through YouTube videos! I got a lot of satisfaction from finding new singers and really old records that were uploaded by vintage enthusiasts. Like any typical Singaporean, I had ballet classes, piano lessons and joined the choir for a bit. Though I absolutely hated the piano classes (I'd fake the runs to get myself out of them), I have to say that they gave me a good foundation for the gigs I do today. 
Why jazz?
I'd like to think that everyone is influenced by a little bit of jazz! I've always thought of straight-ahead jazz as a step up from classical music, and I love how the great ladies of jazz carry themselves so well! I think it's fascinating that jazz standards can bring together musicians even if they don't usually play with each other – it's almost like its own language.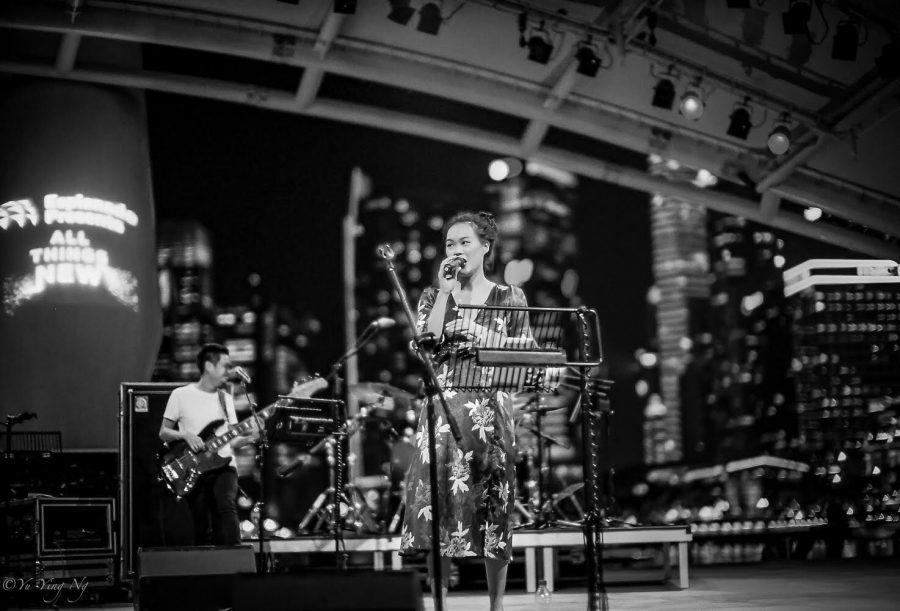 Credits: Yuying Ng
Tell us about your first ever performance...
It was really scary! The Mosaic Music Festival is quite a big one, so naturally there was a large audience. In addition, everyone else in the band were in their 20s and more experienced – and this was my first time! However, when I finished the set, it felt pretty surreal – I knew I wanted to do it again even if it wasn't going to be my full-time job.
What about your first yoga class?

HELLA FUN! The Yoga Movement Founder, Alicia, was teaching a basics class at Orchard 22. I remember thinking that the music was GREAT – Alicia had some really rad R&B and soul tunes that had me finger-tapping in Downdog. It was tough in the best way possible, and there were points when I just sat in my puddle of sweat looking around, because I simply couldn't handle it anymore, haha! I was thoroughly surprised because in that single class, we covered strength, flexibility and cardio – I was sold!
What got you hooked onto yoga?
I was looking for something that was balanced. I played softball in school, and was on the track team for a bit. They were pretty intense and competitive training, but something was missing. When I first started, it was all about discovering new poses, and it was the idea of actually having to put in the effort to get my body ready and open for the poses that motivated me to practice. As time went by, regular practice became my safe space, and showing up on the mat really helped me to juggle school, my internships and gigs.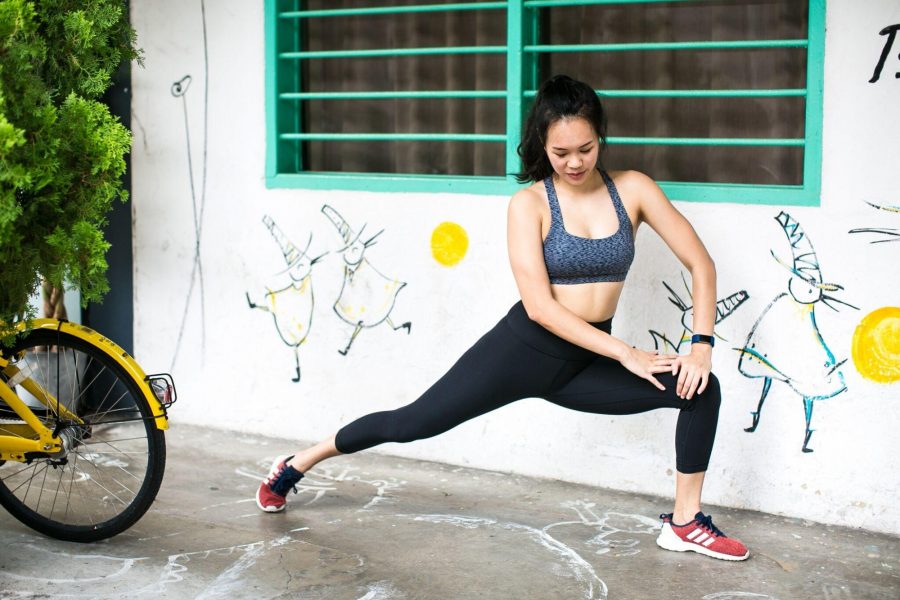 What do you love about YM?
The spaces and vibes! I've grown so attached to the studios, and it's a nice feeling to know that there are like-minded individuals who also find a home in YM. I think it's great that our teachers are all special in their own ways, so that there's something for everyone.
Where can we catch you?
My ultimate favourite is the Tanjong Pagar Studio! I LOVE the lighting there, and the mats near the windows are fab for practice. It's almost like the sun is smiling at the fact that you showed up for the sesh! I'm also doing a free public gig with my band, Jive Collective, where we play three jazz sets at the National Gallery, as part of its Resonates With series. It's happening on March 24, from 2pm-4.30pm and the admission is FREE – you can find more details here!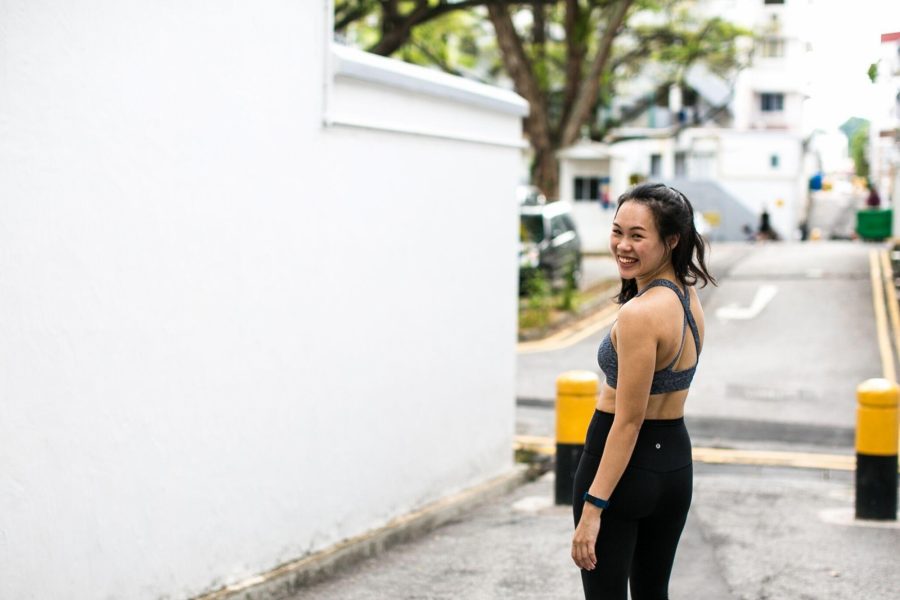 For more updates on Clarice's snazzy jazzy gigs, be sure to follow her on Instagram. We can't wait to listen to your soulful serenades!