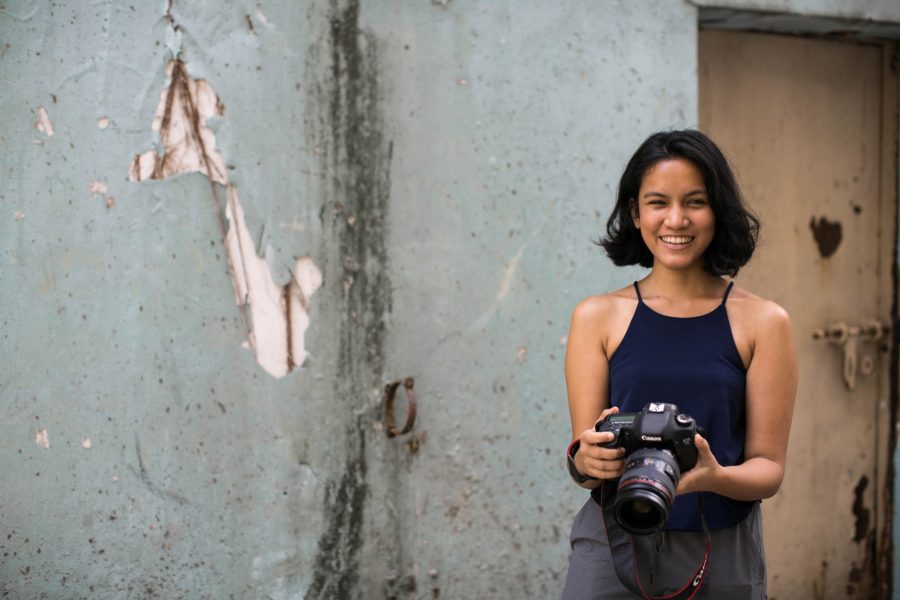 The team behind Yoga Movement often shy away behind their desks, but this birthday month, we've pulled our YM Creative, Debra (@deb.ra), to the forefront because her work is just too good to not to brag about it. If you haven't already guessed, all our work at YM is done in-house by our Creative team, who bring all our ideas to life through campaign and imagery. When Debra's not behind the desks of our YM headquarters designing, illustrating, and churning out beautiful images for our brand; you'll find Debra with a brush in hand, painting out her dreams. Debra is an artist by night, who enjoys experimenting with various mediums. She has married her love for art and her passion for environmental conservation; taking on various charity and volunteer work that allow her to work on the two. 
As a kid, Debra loved to draw. Growing up surrounded by friends who are street artists meant that their hang outs involved practicing between walls on the streets of her hometown, Jakarta. She started off experimenting with different mediums like spray cans, rollers, wall paint, stencils, stickers… you name it, she's done it! Debra says, 

"Exploring different mediums has taught me to be curious and embrace all opportunities thrown at me."
After getting that head start, she taught herself painting, photography and digital design programs, before moving to Singapore to pursue her degree in Fine Arts (Painting) through a scholarship. She's taken a step away from street art (as a law abiding citizen!), but still practices her craft as an artist and illustrator on the side, working on murals, attending workshops, and all other artsy stuff.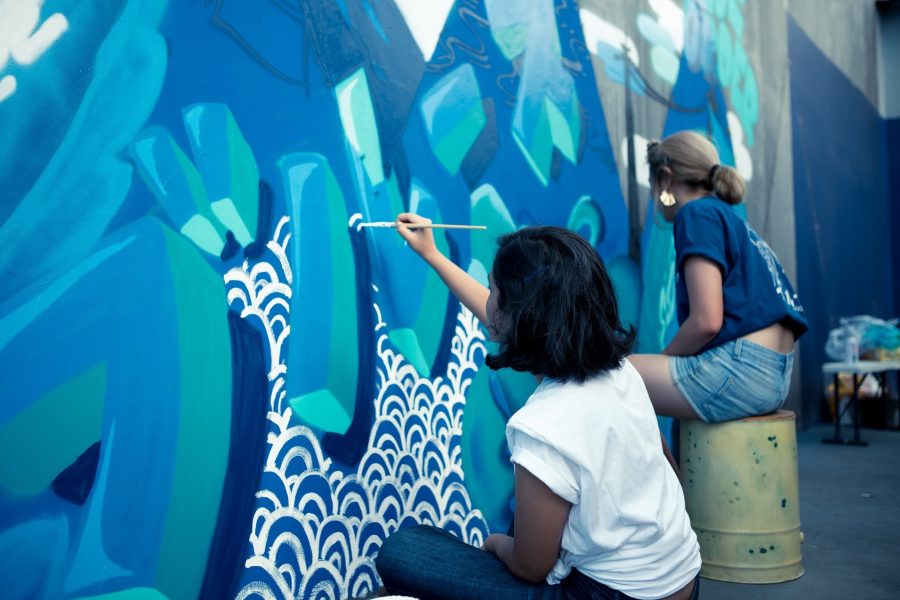 And Debra doesn't just do these for herself – she's always been in the business of giving back through art. Her most life-changing experience thus far was a month-long art residency in a village in Japan back in 2016, where she got a bunch of kids to create sculptures of tiny houses using post-tsunami debris. 
Debra holds all environmental and social issues close to heart, and gets a fresh breath of inspiration as she keeps up with current affairs, or watches her favourite documentaries surrounding Mother Nature – An Inconvenient Truth, The True Cost, The Cove, The Minimalists, and Trashed are her top picks!
She stands firm in her belief, 
"There are so many things that need to be done: If not now, when? If not me, who? I believe that a small change can make huge differences in the future!"
In fact, during her birthday this February, she created a birthday charity campaign to conserve coral reefs in one of the most beautiful diving areas in Indonesia; a tiny island just off the coast of Sumatra called Pulau Weh. Debra came up with the idea in the hopes of giving back to the society in a more meaningful way, and also getting others involved while at it, "Instead of asking for a birthday present, I got people to donate as a gift. In return, I illustrated coral reefs for them to keep. The campaign garnered such a great response that it even inspired other people in different parts of Indonesia to support coral reef conservation. On top of that, I've also been trying to conduct art workshops to encourage kids to make art with waste – an idea that stemmed from having done this as my thesis in this back in art school."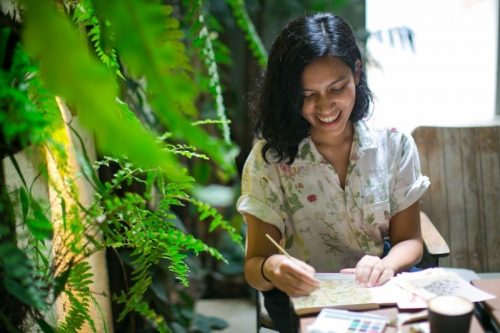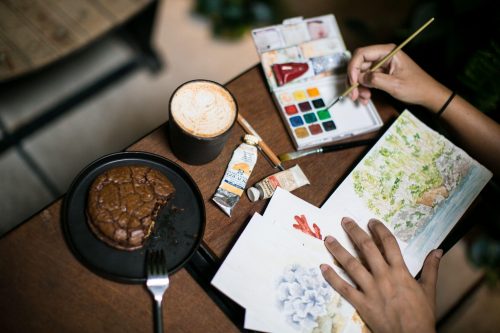 When Debra's not giving back to society in her own time, or creating a kickass campaign for YM, you'll find her at hopping around our studios shooting subjects, or getting in a midday practice – all perks of the job! She finds yoga to be a great way to wind down because apart from being a physical practice, it also encompasses a host of other benefits such as mental strength, breath control, and relaxation. When asked to pick a favourite studio, she ponders, "This is a toughie... But perhaps East Coast because it's near my 'hood, and the light that streams in makes the practice even more beautiful!"
Inspired, and want to do your part for the environment too? Debra shares some tips on how you can start small:

1. Switch plastics to reusable items. Bring your own bag when grocery shopping, visit wet markets instead of supermarkets to avoid unnecessary packaging, bring reusable straws instead of taking a plastic one, give the aunty at the coffeeshop your own reusable takeaway cup and bring your own bottled water instead of buying one.
2. Commit to using only cruelty-free products in your daily routines. Some of Debra's go-to brands for makeup, skincare, haircare and detergents are Lush, Mrs Meyer's, Dr. Bronner's and Burt's Bees. Always watch out for that leaping bunny icon behind your products – those are the ones you should pick up! 
3. Give to charity... in a non-conventional way. If donating money is not your thing, there are different ways you can do to support charities by leveraging on what you're good at! If you're a runner, participate in a charity marathon; if you're a designer, offer to design a campaign to raise awareness; if you're into animals, volunteer at the shelter!
Stay tuned to find out what Debra's been up to for our next YM campaign, and see more of her independent creations here!