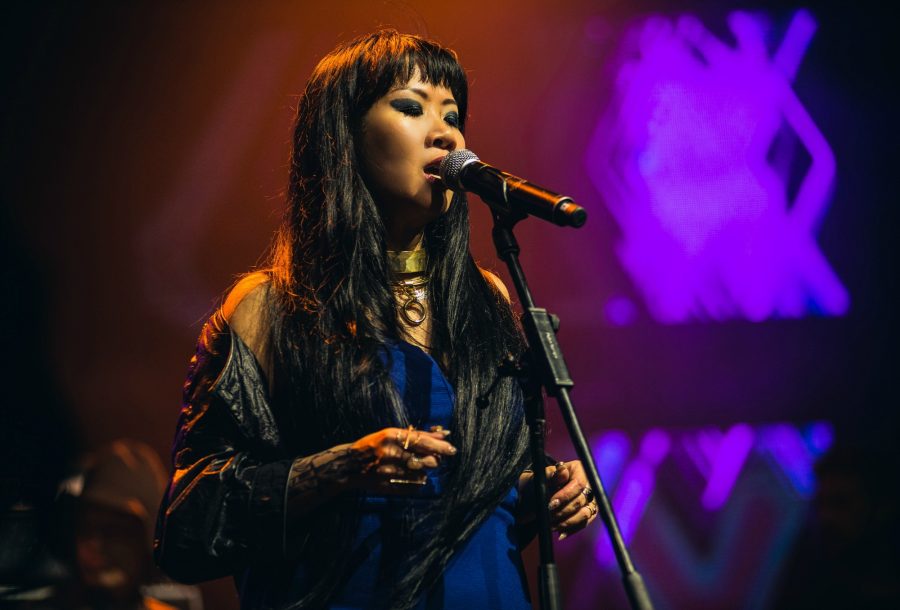 Credits: Jensen Ching
You'd think that a bold, plucky spirit comes natural to most performers, but for MAS1A (pronounced May-sha), it was hip-hop that taught her how to come out of her shell. Masia picked up her first hip-hop cassette at a tender age of eight. Her brother, also her biggest musical influence, got her acquainted with reggae, soul, house, and jazz through the likes of artists such Peter Tosh, Betty Davis, James Brown, Giles Peterson, Crystal Waters, and Lauryn Hill – the legendary singer and rapper whom she had the honour of opening for at the recent Sing Jazz 2018!
But the real deal happened when Masia was studying Architecture at the University of Toronto. Her roommate back then was a hip-hop promoter who ran an all-female showcase, and when Masia learnt that an act got cancelled one night, she put her hand up to ask if she could fill in for the cancelled act, just to prove to herself that she could do it,
 "Hip-hop gave me an escape to be able to express myself… the music made me feel brave!"
 That first gig was Masia's stepping stone to an MTV Asia commercial and an exploration across other musical genres such as reggae and afrobeats… which of course led to a hoard of other performances from then on. For Masia, being up on stage helps her find that sweet spot of total freedom and peace,
"Being able to vibe with the audience, and using the stage to express the joys, frustrations and message of the people… that connection is just indescribable."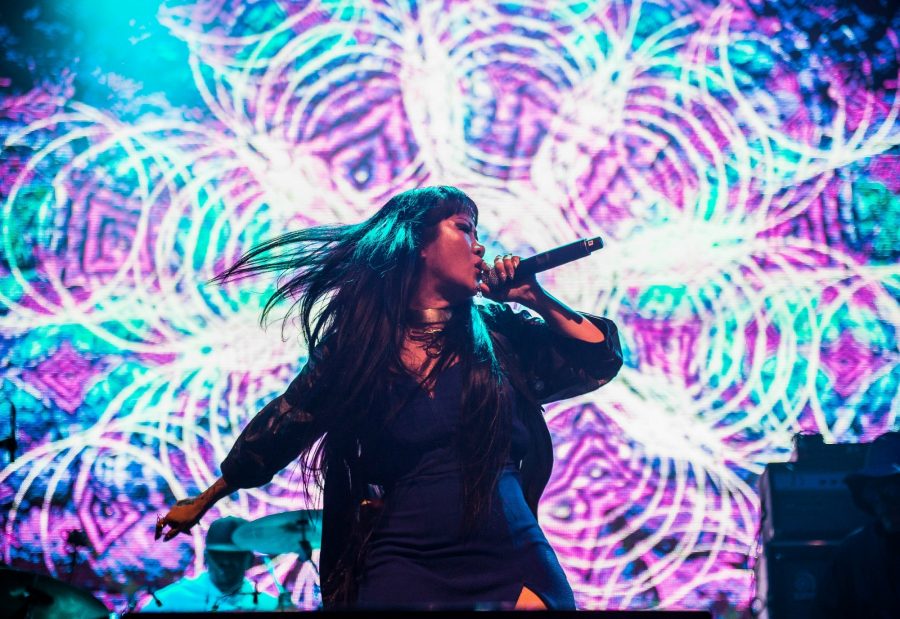 Credits: Jensen Ching
Masia has always been big about bridging the musical gap between the East and the West, and since moving back to Singapore, she's determined to bring her musical influences from the West to her roots. With incredible artistes, musicians and creative teams in and around Singapore, Masia feels like the heart of the talent is already present. The only shift that needs to be made is the perception of local talent by bookers and audiences alike. It is disheartening to see local talent given less budget, less professionalism and less promotion than a foreign act – only to perpetuate the belief that foreign acts are "better" or more skilled. With the same tools, budget and respect to succeed as well as our Western counterparts, world class talent is already right in front of us,
"It is a matter of self-confidence for the term local artiste to not become a negative stigma, but a point of pride and support." 
In fact, if you take a look at our history before independence, Singapore did use to be the Hollywood of Malaya, a stepping stone for creatives from all over South East Asia to "make it" in music and the arts. However, as soon as record stores closed their doors, and the excitement of new releases died down, along went the demand and passion towards local music.
Therefore, to support, empower and celebrate South East Asian women, Masia has embarked a #FAREASTEMPRESS movement, having ladies like Sheeq Luna (Singapore), Suboi (Vietnam), Njwa (Malaysia), Shore (Indonesia), Cha Cha (China), and Awich (Japan) on her music rotation… all as part of the release of her new album, Far East Empress.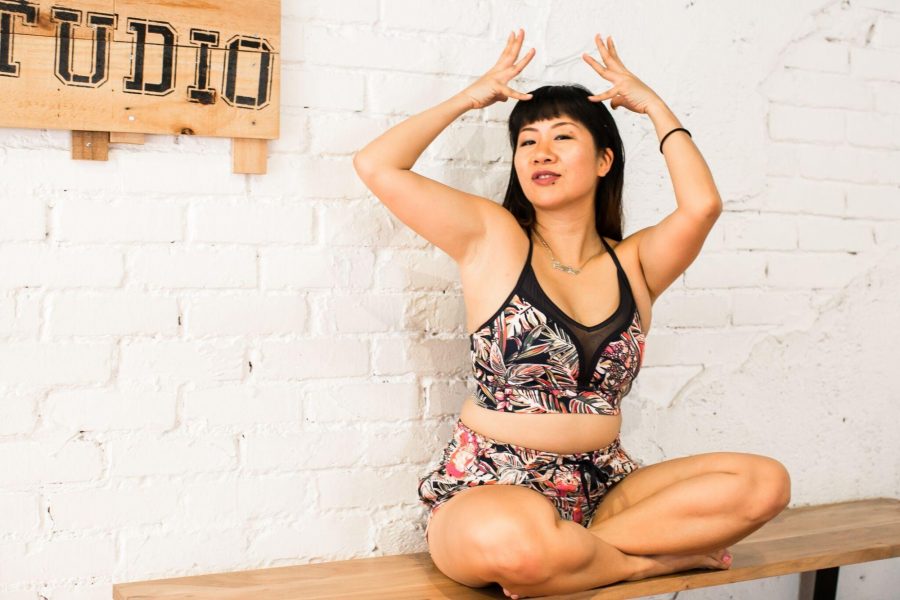 Here's what's cooking when Masia is not busy promoting #girlpower: after struggling to find Jamaican Jerk Chicken here in Singapore, she's been concocting her own Jerk sauce called "Suka Suka Sauce", that's set to launch at the end of the year. You might also find her on the mat next to you at a Hot Basics class at our Robertson Quay space – her favourite, or our Orchard 22 Studio – her go-to. 
Get a taste of a little bit of hip-hop, a little bit of reggae and all things soulful with this playlist put together by Masia that'll get you vibin':