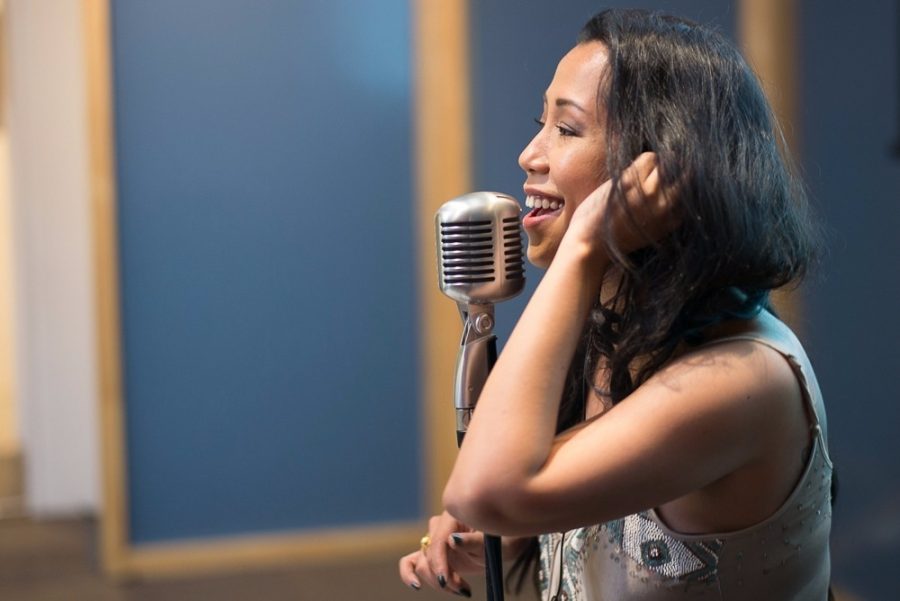 Credits: Paul Seow
You might remember her as Miss Vandetta on 987FM in the noughties, but Vanessa Fernandez has always been an active member in all aspects of the local music scene. Growing up, Vanessa's paternal family was very into music, and it was always a party at any social gathering – complete with sing-a-long sessions and piano accompaniments. During her youth, she competed in talent competitions, then joined the Singapore Repertory Theatre Young Company where she started performing at musicals. It was at that time when she met a bunch of passionate, young, musicians; and formed Urban Xchange, the first local band to sign with Universal Music – a HUGE deal!
"Music has always been just a part of my life and I feel like the universe organically presented me with opportunities to keep doing and improving in my craft professionally."
And so, the opportunity of becoming a 987FM radio DJ presented itself in 2006, which allowed Vanessa to share her passion in a different way. Being a radio DJ and a musician gel really well together, but the challenge for someone so dedicated to her craft was to do the music justice by putting across the history behind it. Vanessa's unique style is to add a journalistic touch to her radio presentations by doing more than just sharing physical music; but also highlighting gigs and new music releases, sharing about art and culture, interviewing thespians, poets or artisans, and explaining the evolution of music formats or what pop means in the local context.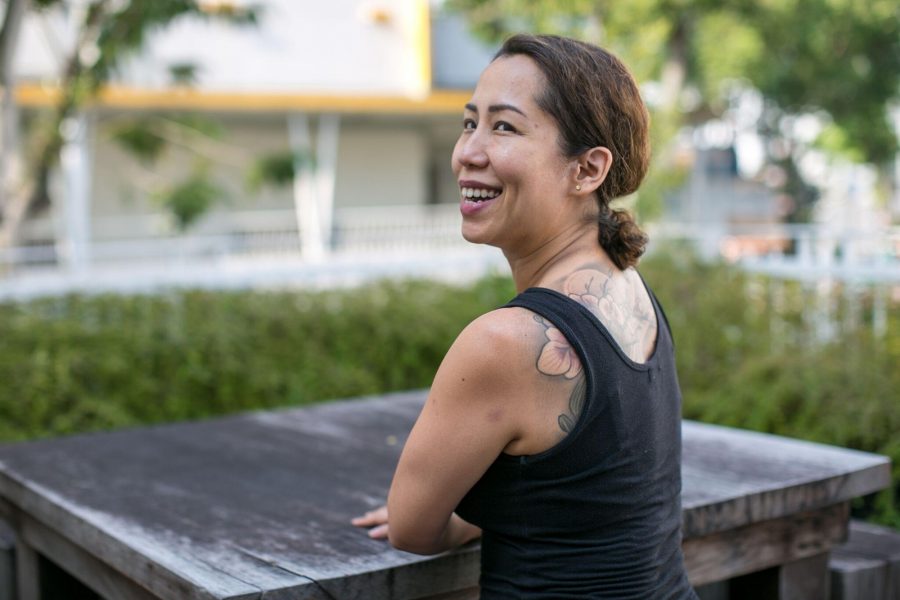 Despite Vanessa's radio gigs on 987FM, (the now defunct) Lush 99.5FM, and currently 938NOW; music production never took a back seat. "There's something about performing on stage in front of people, transcending your nerves, being in the zone and just singing the words you've written about your life experiences that is just indescribable," says Vanessa, 
"It really feels like you're giving yourself to the audience and that's both terrifying and electric." 
Today's music scene is a tough nut to crack, with technology changing the game for everyone in the market – especially in the past five years that saw an increasing number of self-starters executing their vision more inexpensively. But Vanessa believes that being a musician is a lot more than the numbers or social influence, but how to communicate better and more honestly to meaningfully engage audiences,
"We need to level-up our craft in order to make something that's globally novel and impressive, without losing a solid foundation in the process of getting caught up with the pace and hype of the industry."
The betterment of technology does have its perks, but also comes with a few setbacks. As a music producer inspired by the likes of Ramadanman and Nujabes, Vanessa feels that the full sonic experience that we used to enjoy has disappeared with the advent of advanced technology. The number of times she'd gone to a live gig where the sound is sharp and painful on the ears; or the bass is turned up so loud it drowns everything else is upsetting... and if the audience can't tell the difference, the sound engineers wouldn't care less either. She hopes that in time, the culture and art of listening will become a thing again, and people will be able to listen to music the way the artiste had intended for it to sound.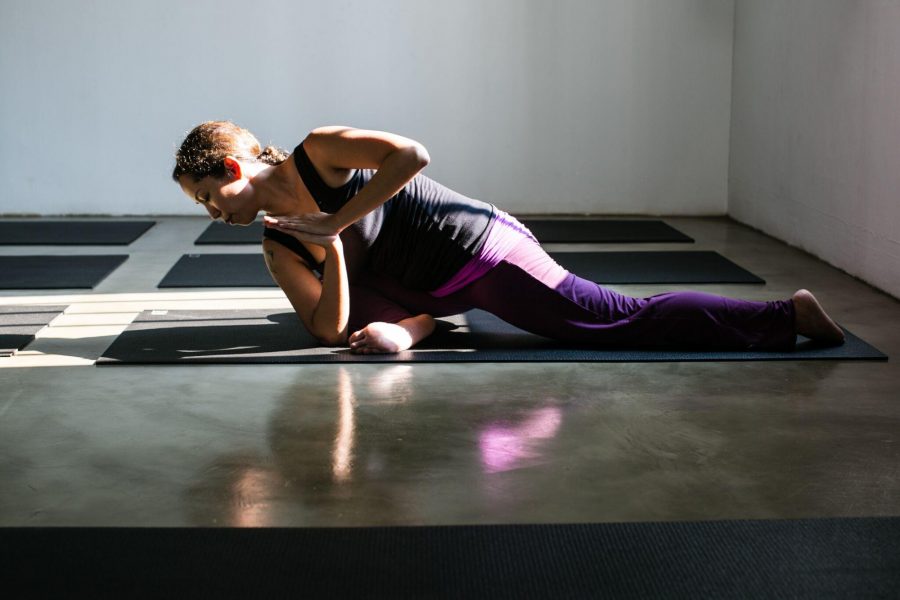 When it comes to yoga, Vanessa loves a good Power class that gives her opportunities to push her practice to a more intermediate to advanced level. She admits to having a soft spot for our good ol' Carpenter Street Studio, though these days she frequents our Tanjong Pagar Studio right in her 'hood,
"Carpenter Street will always have a special place in my heart because I've watched the founders, also my long-time friends, Pete and Alicia build their yoga family right from scratch!"
She's currently recording another audiophile covers record with Groove Note in LA, has exciting performances lined-up for National Day this year alongside other home-grown artistes, and will be releasing more loop videos or artiste collabs for her personal brand, Vandetta. While she takes the time to get these nicely packaged for your listening pleasure, check out Vanessa Fernandez's current earworms on Yoga Movement's Spotify!