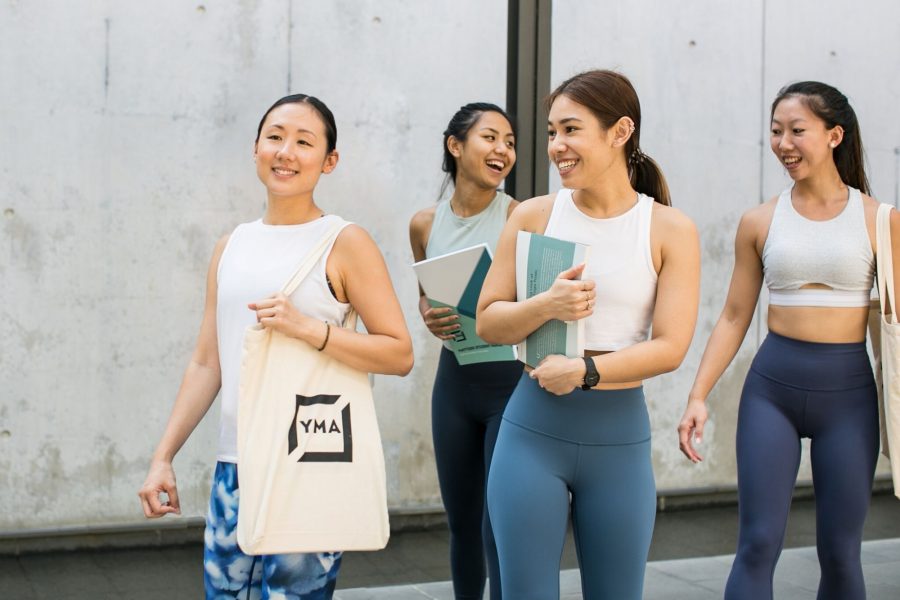 We're more than midway through our third and final intake of Yoga Movement's 200HR Teacher Training (YMTT200) in 2018 — and it's been pretty surreal! A total of three batches of teacher trainees have come through our doors all bright-eyed and bushy-tailed, and we've graduated two batches who have moved on to become great yoga teachers! To celebrate this successful year of YMTT200 intakes, we're taking a look back on the humble beginnings of our teacher trainings...
Like all our offerings, our Yoga Movement Teacher Training took a whole lot of conceptualisation and consideration before coming into fruition. We didn't want to conduct just another yoga teacher training — we wanted to fill a void in the industry by providing potential yoga teachers with the hard and soft skills they needed to become a great yoga teacher. That includes modules around presenting yourself as a yoga teacher, qualities of a great yoga teacher, as well as the business of yoga. All of these are packaged through our in-house manual, and delivered by teachers whose areas of expertise lie in different parts of the course.
YM's first ever teacher training, YMTT Essential Level, kicked off in 2017 after a year of planning and curating what we thought would be a well-rounded teacher training. Theory? Check. Hands-on practice? Check. FREE food and coffee? Check, and check. After two successful rounds of YMTT Essential Level, and after bumping up some of our graduates to become Yoga Movement teachers, there came a demand for an internationally recognised teacher training.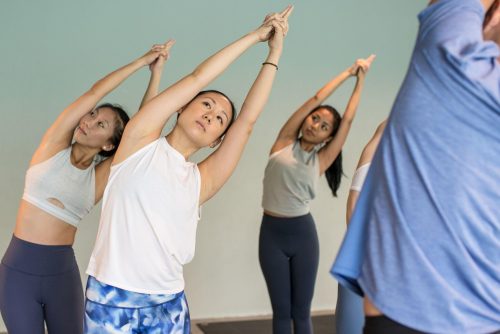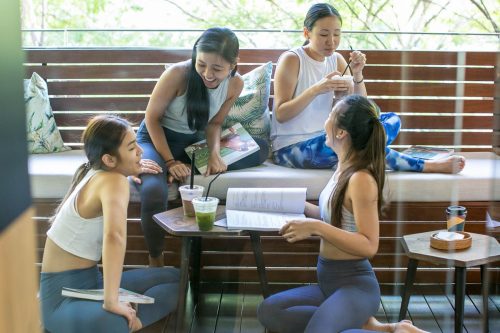 YMTT200 is our answer to that. We partnered up with the international standards of yoga teaching, Yoga Alliance, so that graduates can take their teaching anywhere in the world. We kept the same rad perks of the program — you still get to enjoy FREE meals and coffee by Grounded, and FREE unlimited yoga classes throughout the duration of the course (and an EXTRA month if you make early payment). We delved deeper into our Essential Level modules, and added more that would positively impact your practice and career — the business of yoga being a major one that's oft-neglected in teacher trainings. All in all, YMTT200 lets you clock 200-hours of teacher training that can sit proudly in your yoga portfolio.
If you love the YM brand (that includes coffee and lotsa grub), want to learn more about different styles of yoga, are thinking of becoming a yoga teacher somewhere down the road, or just want to deepen your practice, YMTT200 could be for you! Do something fulfilling for yourself this 2019 — our next 9-weekend intake begins on February 16 . Make full payment by January 2 and enjoy an additional month of FREE unlimited yoga classes at YM! Think a full-time teacher training is more your thing? Our first weekday teacher training will be happening from August 19 to September 13. Questions? We'd be glad to answer them! Check out our Academy page or email us at academy@yogamovement.com for the full program rundown.