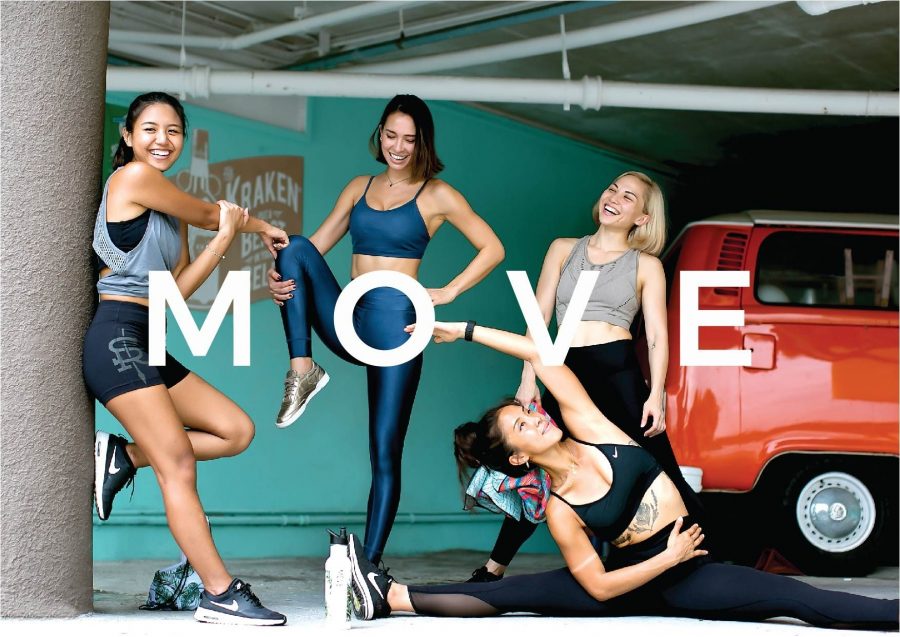 It's no secret that we here at YM like to kick things off in the New Year with a bang! We're big believers in heading out for a few drinks and then scratching in with the crew on New Years day for a class and a coffee. 

We're also hyper aware that once the glitz and glam of January is over, we find ourselves back at work, grinding on Pineapple Tarts during CNY, and struggling for motivation. That's why from today through January 31, 2018, we're offering up our Big 30 Class Pack with an extra 3 FREE classes. This MOVE Class Pack also affords you a full extended one-year validity, to make sure you can take the time needed to build a solid yoga practice through all 33 classes. 
This year we kinda went out and tried to 'best' ourselves a little more, so... every MOVE Class Pack includes a FREE Move Marketta Fit Kit! YMers can choose their favourites out of the 10 Sticky Towel, 4 String Bag, and 4 Sport Bottle options that make up Move Marketta's new Season 2 collection!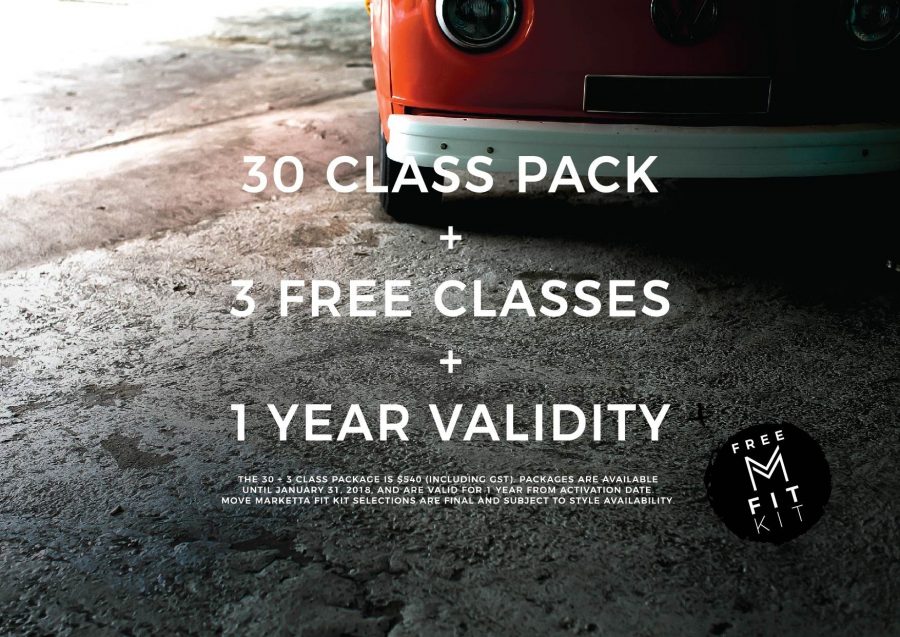 Our core belief at YM is Progress Over Perfection. We're continually trying to improve as a biz, as a brand, and as a service provider to YOU, our YM FAM.

So it's important to know where your class credits can get you through the year and how we're looking to expand on all that we do! After all, with 33 classes in your pocket and some fresh swag... we're going to be spending some time together! 

In 2018 we're looking to add more Class Types, more Level Ups, and more weekend speciality sessions. Under the Yoga Movement Academy brand (YMA) we've buddied up with Yoga Alliance and will be offering up accredited YMTT200 hour courses and other extended learning modules. 

We will be activating every-single-month with an epic calendar of activations to keep you moving and keep you motivated (check out this one as an example, BEYOND BASICS or this... Make Your Move).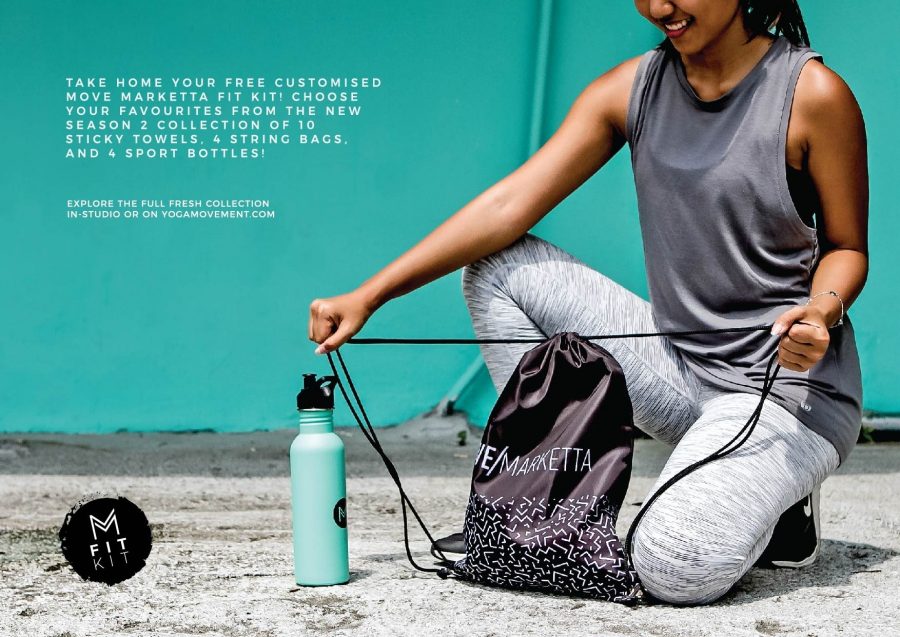 Last but not least is our ever expanding marriage to the Move Marketta brand. We're over the moon to announce that they will be YM's retail partner for the year, looking to bring the best like-minded brands globally, in to the Singapore scene. 

There's big plans for M/M, with a pretty exciting foray in to the world of Online Shopping, again, with our YM FAM front of mind. 

For now, check out the full Move Marketta Season 2 range here.

Have a cracking 2018 and know that we here at YM have got your back when you're ready to MOVE!