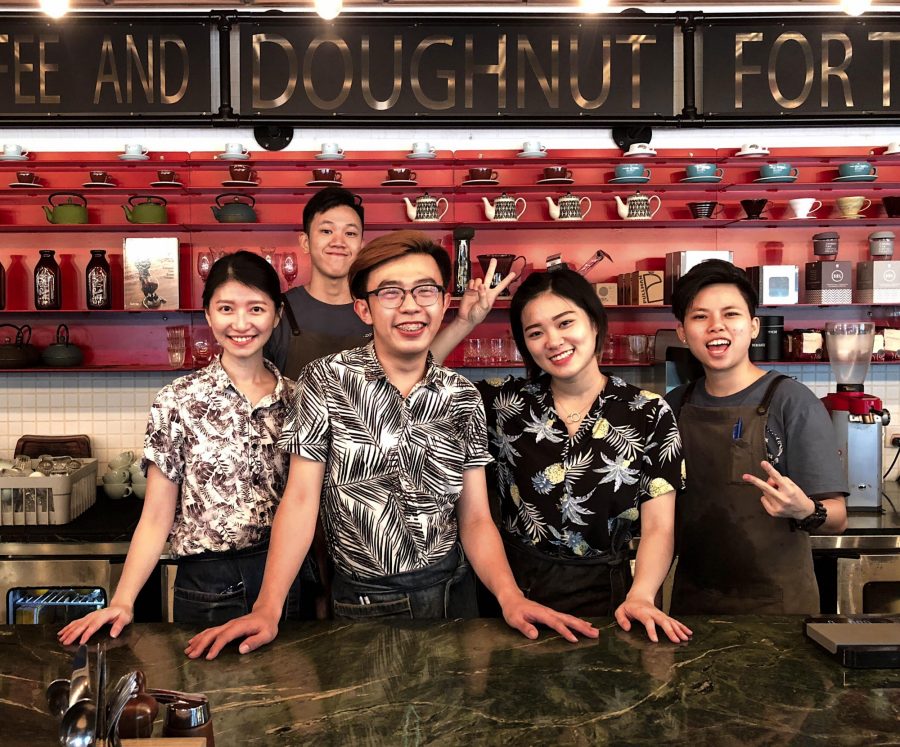 At YM, we believe in work-life integration... having the two biggest part of your lives seamlessly merge into one. That's why we offer open spaces (with coffee no less!) right in our studios for you to work, play, or do a little bit of both. And that's also why we came up with Workmate Packages that let you share 50 classes with your colleagues, so that you guys can go for yoga together to stretch out the kinks from being on your feet or in your chair for too long. There's almost no excuse, considering we've got six studios across all the key spots on our island. And it's especially convenient when our studio is less than a stone's throw away from the workplace... like the folks from Common Man Coffee Roasters (CMCR).
Standing the entire shift, working in the kitchen, and waiting tables can get extremely taxing on the back, shoulders, and wrists; and there's only so much coffee you can drink to keep you staying alert on the job. The management at CMCR makes sure to take extra TLC of their workmates. Brand manager of CMCR, Sarah, says, "We hold regular staff get-togethers that involve some kind of physical activity – like badminton or bowling! Yoga at YM is an added incentive for them to get in a regular stretch."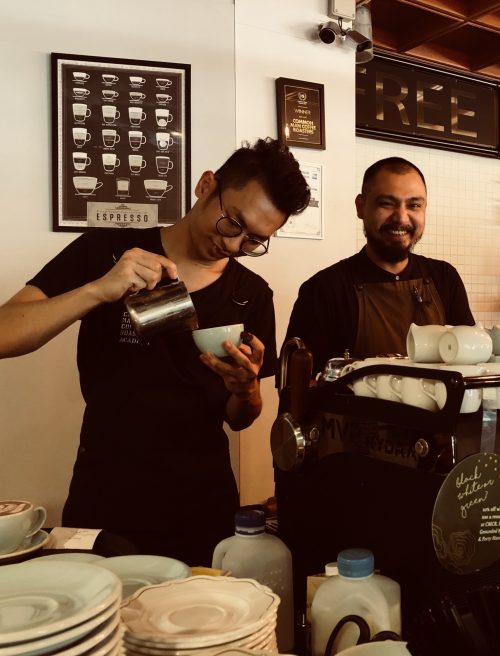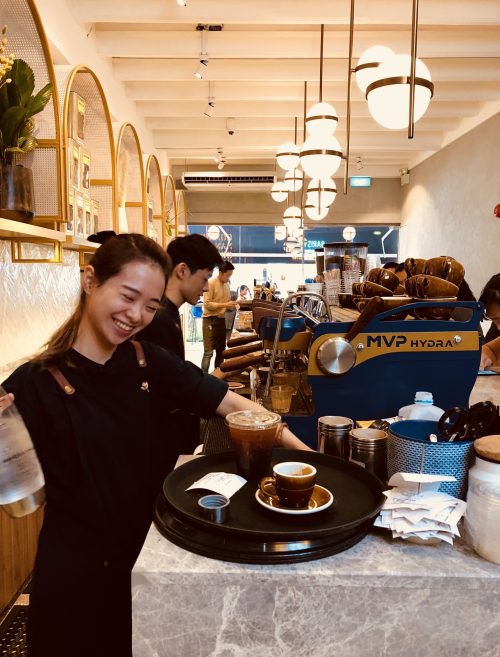 The best part? Most of the CMCR folk who come to the mat are complete newbies to yoga, so the Workmate perk was the perfect opportunity to get them started on something new. Having gone to yoga once a week since the hookup, Alissa finds that yoga helps her to rewind and reset after a long day at work, "I feel fitter, comfortable in my own skin, and in touch with my body. I'm now calmer and more focused, and I sleep so much better at night."
Personal benefits aside, getting to the mat with colleagues also brings people closer outside of the workplace. This interaction can be hard to get when you're either bound to your desk, or are on shift work where you sometimes never see some of your colleagues for days on end. Cassie is glad to have found common ground between her and her colleagues, "It has become a topic of conversation amongst the team, fostering stronger bonds between us. We've become yoga buddies!"
Got a bunch of colleagues you want to take to yoga? We'll hook you guys up with our 50 class Workmate Pack for $880 – the only shareable class pack with a year-long validity that you can split however you like between you and your workmates! Swap out post-work drinks for a yoga sesh with your colleagues; get in some mat time with your boss over lunch. Pop by any of our studios to grab a pack, or hit us up at info@yogamovement.com with your queries!