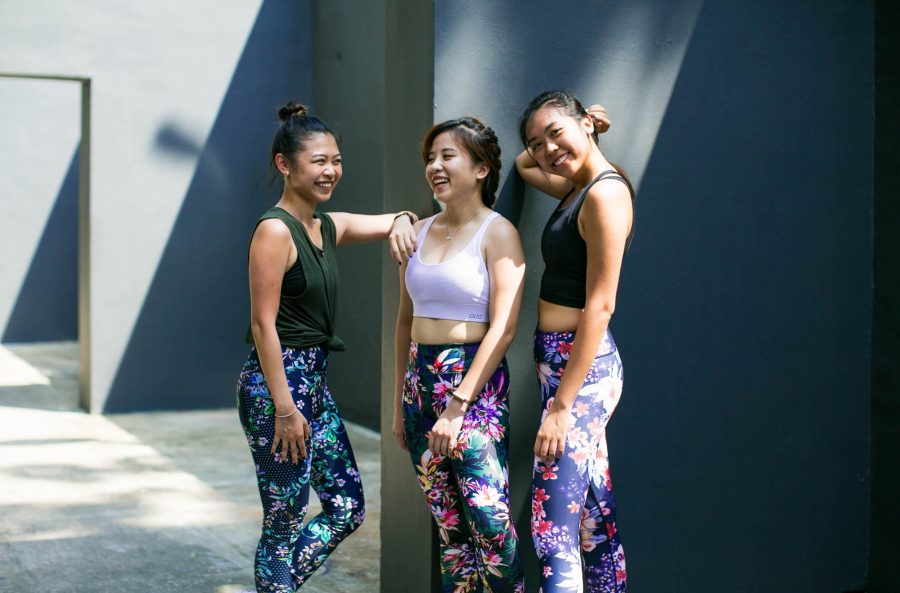 Ready to kick your practice up a notch with our new HIIT Yoga offering that takes off on July 1? We thought so! While you're at it - leave all inhibitions at the door – including the clothes that rub you the wrong way. We don't mean showing up to class in the buff, of course, but picking the best outfit for fast hands, quick feet, and an overall sweaty workout!
We've put together a gear guide to help you pick a complete outfit that'd suit a more cardio-intensive class, power packed with flows and jumps to keep energy levels sky high:
For freedom of movement

Pull on a pair of tights that are both stretchy and sweat-wicking so that you can ace those high knees without being weighed down by moisture. Lightweight, slinky, spandex leggings are a safe choice for its quick-drying nature, and ability to move with you. Avoid reaching for cotton-based fabrics that are less breathable, tight waistbands that dig in, or zipper pockets that may hurt when you lie back.
We recommend:
Dharma Bums Yoga Leggings that are made with a lycra/polyester blend, ensuring high stretch and moisture wicking properties.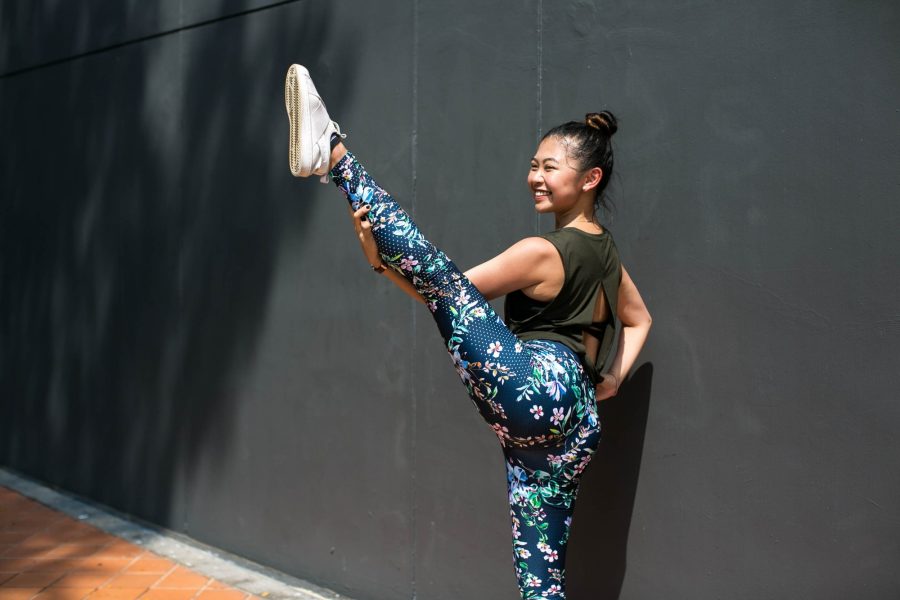 Dharma Bums Bloomsbury Printed Yoga Legging, $95
For maximum coverage
Throw on a workout top with no restrictions and just the right amount of coverage for you to twist easy without distractions. If you're layering a top over your sports bra, make sure the hems sit nicely at the hips – otherwise, opt to tuck in your top, or knot the front to prevent it from flipping over. If you pick one with an in-built bra (yay convenience!), ensure that the straps sit securely on the shoulders – racerbacks are a safe option for this reason, and they also give the shoulder blades freedom to move. Your final check: a jump test to check that the integrated bra provides the right amount of support your girls need. 
We recommend:
lululemon Break Free Tank with breathable mesh, an in-built bra for a medium support, and bonded hems to keep chafing at bay.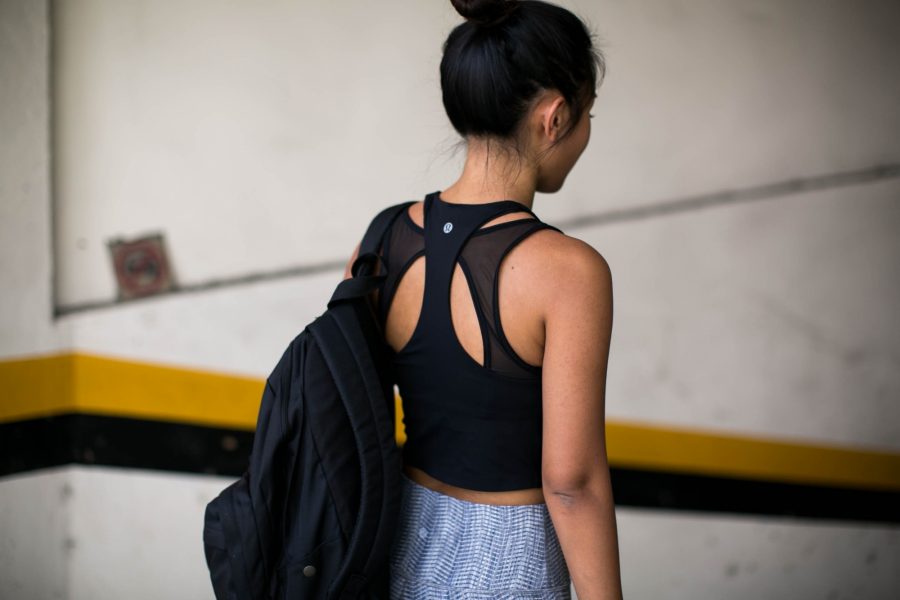 lululemon Break Free Tank, $98
Security
Keep the girls in place as you jump and sprawl with a bra that supports. Save your plunging necklines and thin straps for your regular yoga classes. HIIT Yoga is serious biz: make sure you've got on the right bra size, and the right support type for your body. Got a fuller chest? Opt for a higher support so that the girls don't make a run for it. Check for gaps in the band – a well-fitted sports bra should hug the ribs nicely. 
We recommend:
Lorna Jane High Intensity Sports Bra for a high support, and back clasps for easy-on, easy-off post-workout!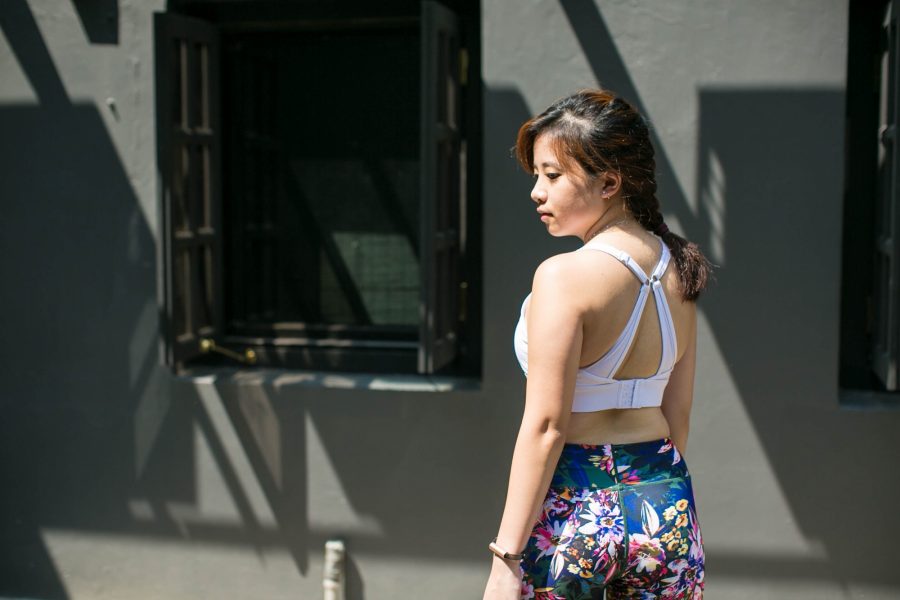 Lorna Jane High Intensity Bra, $97
Protection 
... from sweat puddles and slippery hands. Get a grip by practicing with a towel under your palms, especially if they have the tendency of getting sweaty mid-practice – we don't want you slippin' and slidin' through your HIIT movements and Burpee Vinyasas. Quick tip: if you're using a regular bath towel, just a single layer on top of your mat is sufficient to help you gain traction. Any thicker and you could run the risk of hurting your wrists.
We recommend:
Move Marketta Sticky Towel for a dry grip so that you can stay grounded and focus on your reps.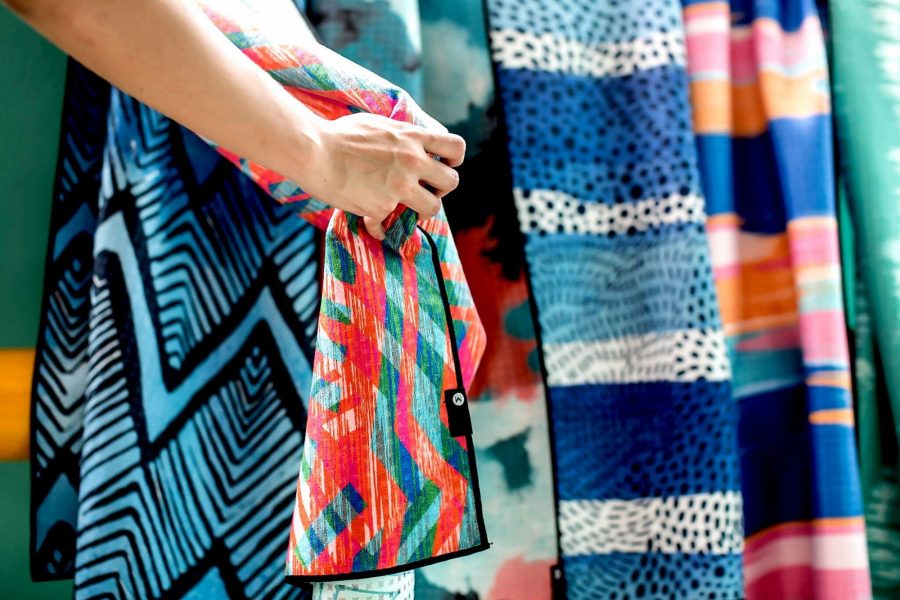 Move Marketta Sticky Towel, $85