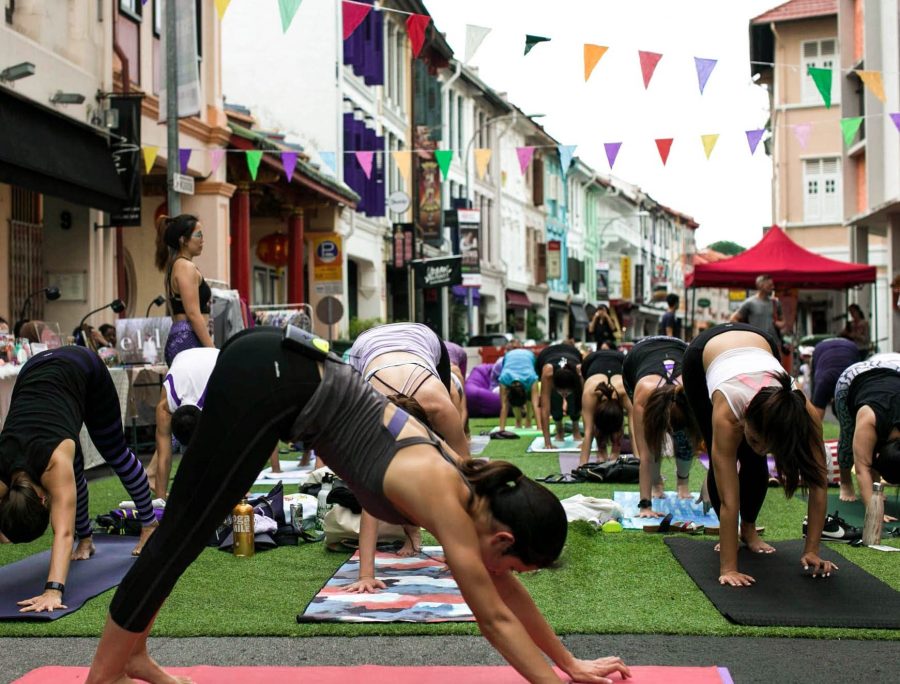 Urban Ventures is back again... and this time, they're taking Temple Street! On the first Saturday of July, Urban Ventures X will be claiming the streets with arts, culture and music! Explore the artisanal market place, feast on great grub, and enjoy live performances all in one place. We've also buddied up with Urban Ventures X to kick off the party with a FREE multi-levelled yoga class conducted by our teachers, Mei Yan and Clarice.
Come by with your yoga mat to celebrate the weekend with us, and indulge in a full hour of flowing, stretching and mindful breathing. You'll even walk away with a hook up card to a FREE class at any of our six studios! 
Click here to find out more about Urban Ventures X.
WHEN: JULY 7 (SATURDAY), 4PM
WHERE: TEMPLE STREET
TEACHERS: MEI YAN & CLARICE
HOW MUCH: FREE! (BRING YOUR OWN MAT)