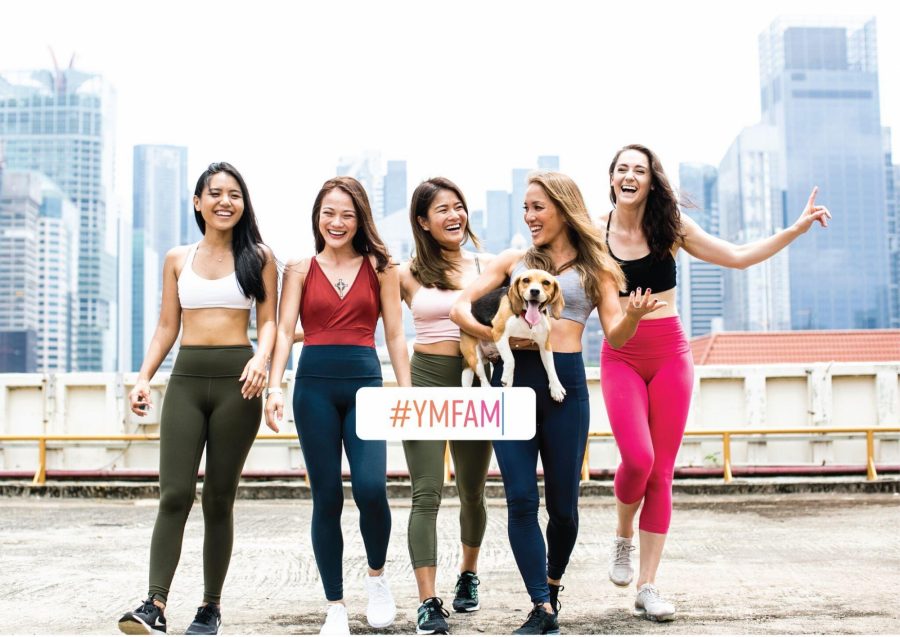 As we wind down the year 2018, we'd like to pay tribute to you, the Yoga Movement Family, or #YMFAM, as we call it: the excitable ones who find joy in new class packs, the competitive few who hustle through our challenges, the laid back peeps who chill out at cafés post-practice… The #YMFAM is not your typical yogis or fitspos — we know how to appreciate a good workout as much as we know how to indulge in a great cuppa joe.
When we opened our doors on Carpenter Street in 2012, we set out to create an environment that would be less like a yoga studio, and more like a café — we wanted the #YMFAM to feel like they could spend the entire day hanging with us. What was initially supposed to be a mom-and-pop business with our founders — Pete and Alicia — at the forefront, soon grew to become a community. Before we knew it, our classes started to fill up, and we were popping up all over the island to accommodate more #YMFAM onto the mats. We were growing up… but there was one thing we stayed true to with every studio we opened: our guaranteed good vibes for days!
In six years, our studio locations grew from one to six, and the number of #YMFAM hit 65,000. Our #YMFAM hails from far and wide, and all walks of life — from artists to artistes, high flyers to frequent flyers, and common men like you and I… all with different motivations of coming to the mats. No matter what your story is, we'd like to celebrate YOU.
Over the next few weeks, we'll be sharing the tales of clients and staff who've journeyed with us over the years. If you're proud to be a part of the #YMFAM, and want to share your moments, memories, or just you enjoying our studio spaces, use the hashtag #YMFAM on Instagram and join the movement!