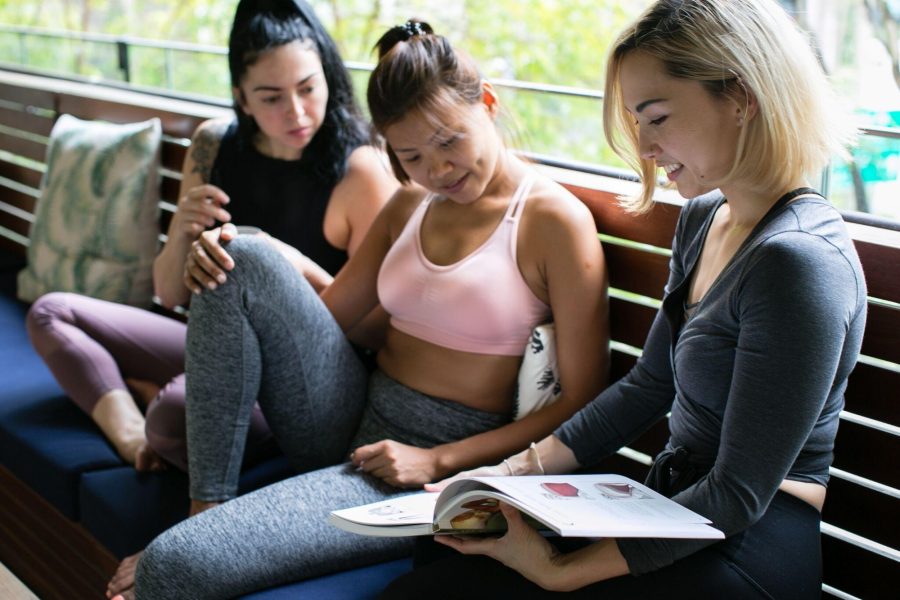 So you've taken the step to further your practice with our YMTT200 – big applause from us! YMTT200 is a fun and social course which also requires dedication, hard work and grit. Before we dive right in, here are some life hacks to help you get the most out of YMTT200.

Sleep!
The YMTT200 weekends run from 8am to 7pm so ensure that you make time for sufficient amounts of sleep before and during the entire course duration.
Hydrate!
Yes, free flow of coffee is part of the programme – but that's not enough for hydration. Water works wonders in energising your body in preparation for the course, so start drinking up to stay hydrated. During the course, bring along a water bottle – water keeps your mind focused and body awake.
Get the goods, and flip through them beforehand

Grab your course goods during Orientation Day – you will find a curated YMTT200 manual written by your teachers and two textbooks on Yoga Anatomy and Poses by Ray Long. These are easy to read, colourful and concise material that you can look through before each weekend and prepare questions that you might want to ask in class.
Attend more yoga classes
Get familiar with the YM style! Aim to attend all YM class types by making full use of your unlimited class pass that begins on 1 March (if you've made full payment by 31 Jan)! Aim to attend 2 to 3 yoga classes on weekdays, and 2 yoga classes on weekends to get your body ready for the full YMTT200 schedule. The more familiar you are with yoga, the more easily you will breeze through YMTT200.
Talk to your teachers!

Don't shy away from your teachers after class! Get comfortable with the teaching faculty and ask any questions that pop up for you. Find out about their experiences as Yoga Teachers, why they do what they do, the ups and downs of being a Yoga Teacher and what their own teacher trainings were like – you'll be inspired by all the stories you hear!
Don't be too hard on yourself!
You don't need to be able to nail a Headstand or float into a Crow Pose – levitating is definitely not a pre-requisite! Ultimately, YMTT200 requires you to be fully committed to the entire course by showing up each morning eager to learn how to be a great Yoga Teacher.
Don't sweat the small stuff, the focus of YMTT200 is not complex postures, but rather, equipping you with the knowledge and tools to understand good alignment, the background of yoga, how to plan and execute a great yoga class and how to navigate the increasingly competitive yoga lifestyle industry.
We've hit maximum capacity for March intake, but you're more than welcome to join us for our June intake – visit our Academy page or email academy@yogamovement.com for more information.