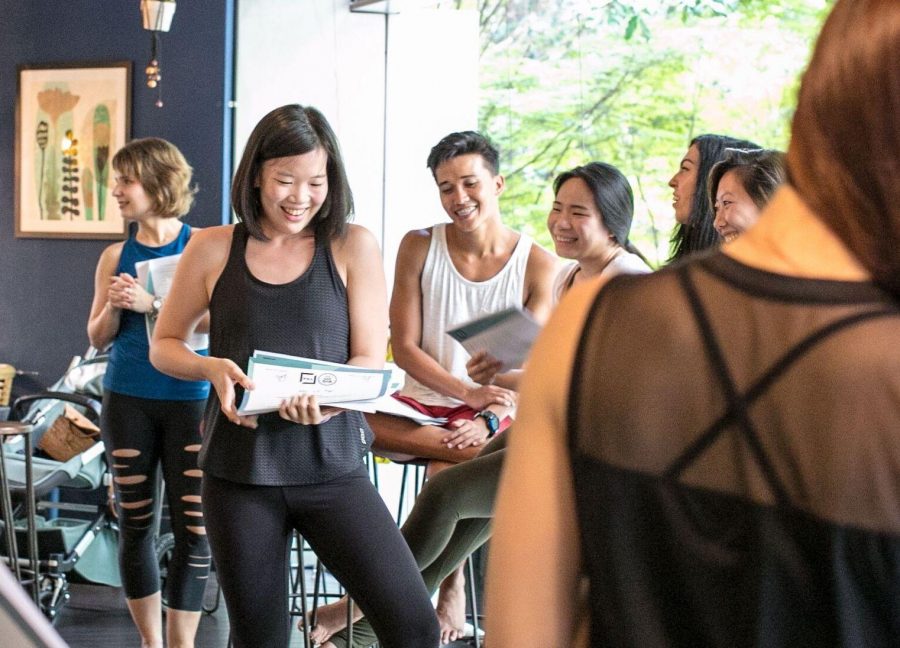 It felt like just yesterday that we were receiving Yoga Movement Academy's first batch of 200HR yoga teacher trainees at our Robertson Quay studio. Fast forward to today, our YMTT200 students have completed nine weekends in training, successfully graduated and have earned their stripes as Yoga Alliance accredited instructors. New friendships were forged, and a ton of knowledge was taken away; making them industry-ready as both advanced yoga practitioners, as well as qualified teachers. We checked in with our new YMTT200 graduates after their champagne celebration to hear about their experiences, and learn about their thoughts on YMTT200. Here's what they've got to say:
"I loved listening to the teachers' experiences! It was an amazing team, and apparent that the teachers selected to teach are all well-informed in their respective modules. We got to work on exercises and games that helped us better understand the practical side of teaching, which were great skills to take away!"
- Marcus
"The best thing about my YMTT experience was definitely the people! I made a bunch of great friends who shared the same love for yoga. The trainers weren't just adept at the modules they taught, but also genuinely passionate about it. Nine weeks did seem like an overwhelming commitment at the start, but it passed by really quickly when we were learning new things with lotsa laughter each time we stepped into class. I wasn't sure teaching yoga was my calling, but over time I got really inspired by the YM Teachers who came by to encourage us and my peers who cheered each other on." 
- Yan Wen
"All the instructors were knowledgeable, supportive, energetic and passionate! It has been an amazing experience both on an emotional and physical level..."
- Michael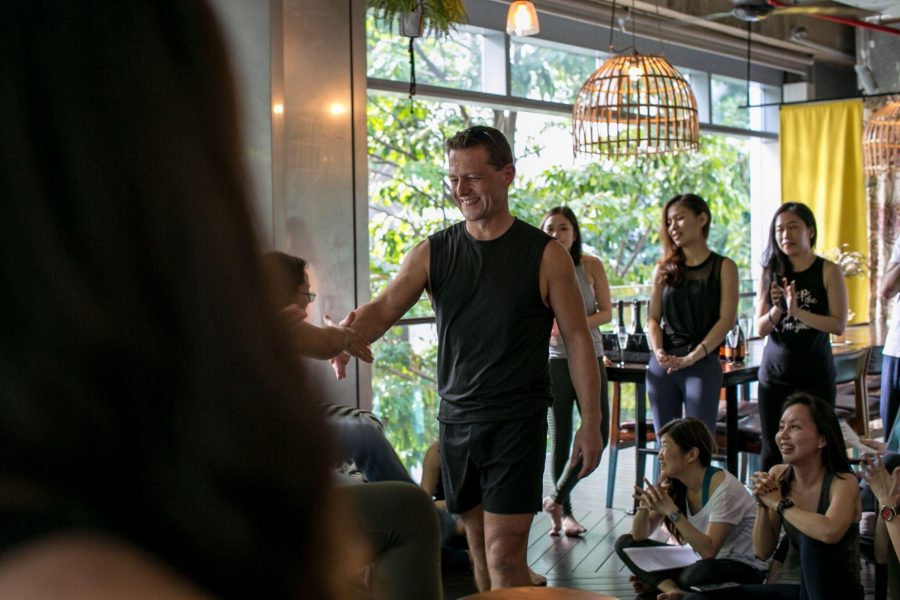 "I learnt to teach and I also learnt how to deepen my own practice. It's very oft-repeated, but YMTT200 fully equipped me with these skills. I literally deepened my practice when my peers were adjusting me, hands-on...and I also gained confidence in adjusting others. I've found that you can verbalise as much as you want as a yoga teacher, but what makes you even better is being confident enough to adjust your students as they get into each pose."
- Lee Jing
"I thoroughly enjoyed my YTT at YM. The course was practical yet fun, and I would recommend it to anyone who is passionate about teaching, or wants to deepen their practice in a tangible way. Hearing the YM teachers share candidly about their experiences gave me a real sense of the ups and downs a new teacher might face. The biggest takeaway for me was that yoga is all about progress, not perfection." 
- Serena
"I woke up last Saturday feeling a little empty inside and that's how I knew YMTT left an impact on me – from the good friends I've made to the life lessons I've obtained... and we're not even talking about the asanas! The decision to commit 200 hours to yoga is no easy feat, but I'm glad I did it. I love how YMTT focuses not just on deepening our yoga practice but also the practicalities of teaching. It makes me smile thinking that I'm now able to share the joy of yoga with others, while knowing how to keep them safe and injury-free." 
- Samantha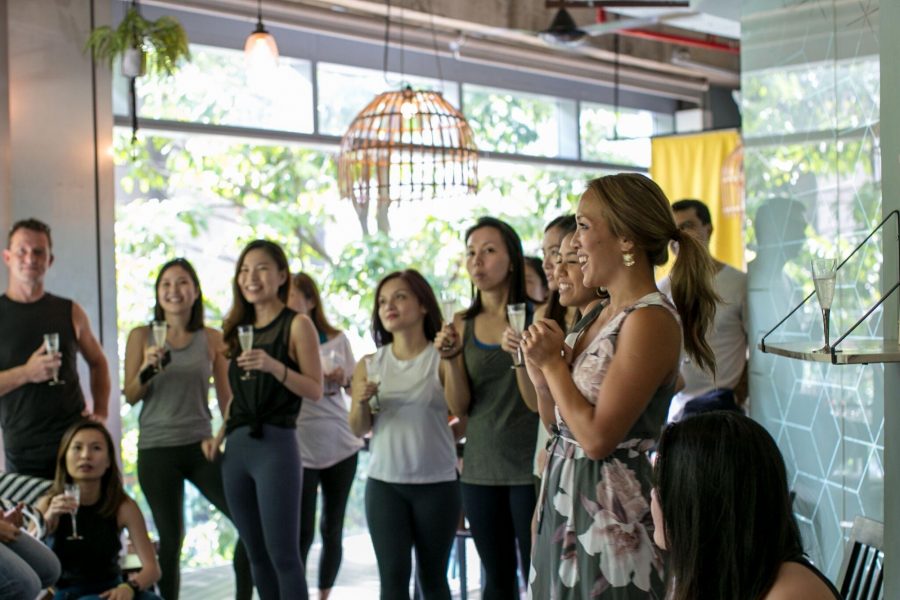 Cheers to our YMTT200 graduates! If you're passionate about yoga want in on our Yoga Alliance accredited YMTT200 program, jump in now to grab one of the last slots left! For future enrolees: sign up in advance for our YMTT200 September Intake that kicks off September 15, 2018. Find out full details on our Academy page, or direct any burning questions to academy@yogamovement.com!