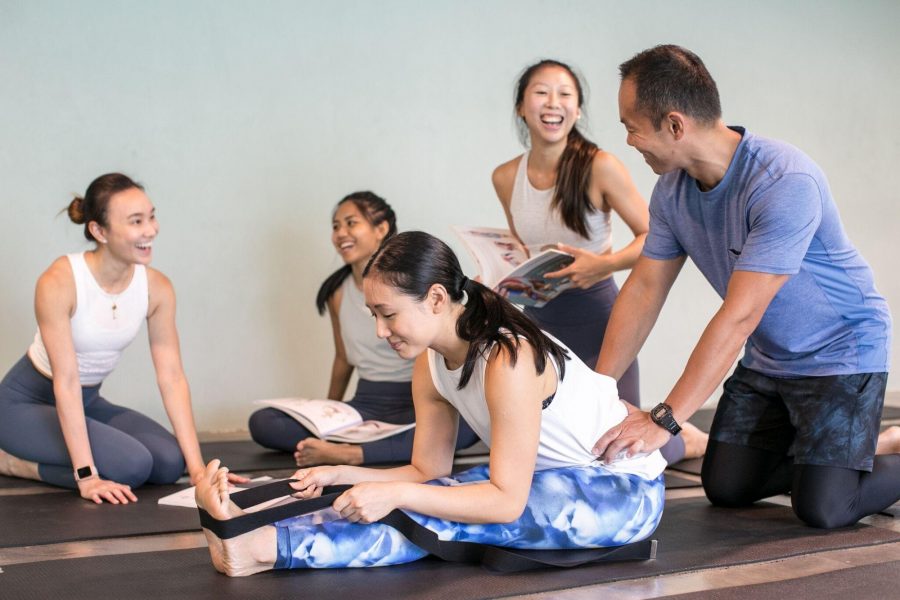 Have you been thinking about attending a Yoga Teacher Training for a while now? With a ton of teacher trainings out there, we understand that it can be a tad overwhelming and a little daunting when it comes to picking the right one for you. Not all teacher trainings are crafted the same way, so naturally, not all teacher trainings will resonate with the practice you believe in. We're here to walk you through the offerings of Yoga Movement's very own 200HR Yoga Teacher Training, YMTT200. With this, we hope it'll help you make an informed decision on where you can advance your practice — YM, or not!
Owning the room
In your first week, you'll learn how to project your voice and command an audience — the first and most important skill to possess if you want to own the room as a teacher. And who better to teach this module than our teachers who are professional stage performers! Be public speaking ready as you practice verbal exercises and vocal warmups. Then finally, gain the confidence to cue your classmates into various movements.
Yoga Philosophy
Once you've got your key skill down pat, delve deeper into the history of yoga by learning yoga philosophies such as Patanjali's Eight Limbs of Yoga (Patanjali is also known as the father of modern yoga), and the four paths of yoga. These will help you understand the rationale behind the mindful practice of yoga.
Postures and Anatomy
Then, we get a little more technical as we get an in-depth lesson on anatomy — that includes bones, muscles, and movement. It's probably the toughest part of the program… unless you're a biology geek! But with the introduction of postures, you'll be better able to pinpoint these anatomical movements.
Sequencing
The exciting part begins when you start to get into groups to create a class sequence! Find out what's on the checklist when it comes to planning a class: Have you moved the spine in all directions? Are you sequencing the right postures for the right class type? 
Cues and demos
Once you've agreed on a sequence, be prepared to teach it to the class! Sometimes, you'll need to help them enter the pose through clear cues and demos — especially if it's a peak pose you're teaching! Learn how to demonstrate as you cue, or pick a demo student to show the class the ropes. One thing you'll takeaway: demos are not a chance for you to show off how deep your splits are or how you can transition from one arm balance to the next — the class is about your students, not yourself!
Hands-on adjustments
Through teaching a class, learn how to adjust your students to correct their form, or safely help them enter a deeper expression of a pose. No creepy fingers here — adjust with intention and confidence so that students feel safe and well taken care of.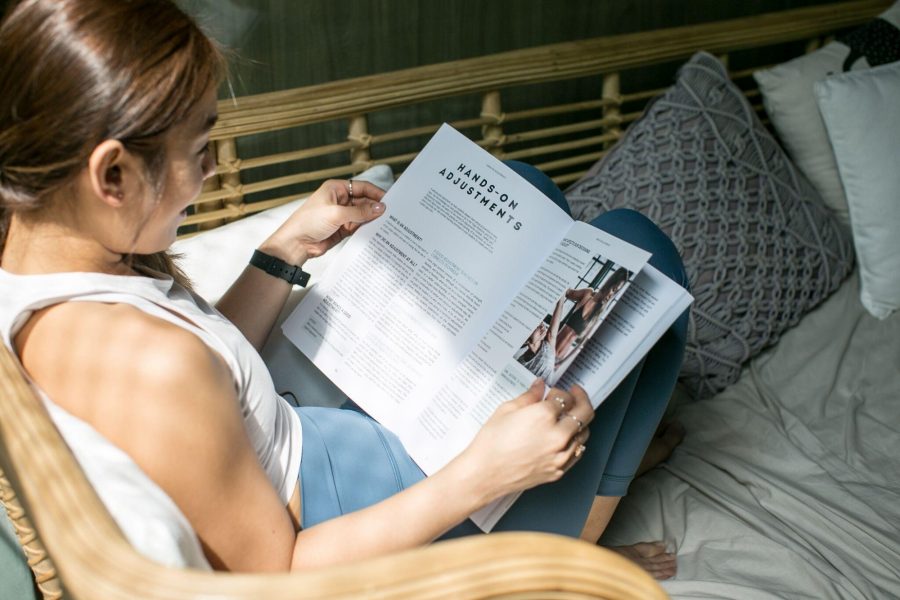 Breathing techniques & Mindfulness
Get acquainted with the different types of breathing techniques that'll help your students to cleanse, practice mindful inhales and exhales, and find grounding. This module might be the place where you find another dimension to your practice, as you learn how your breath can influence your mind and body, and vice versa.
Energy centres
You might have heard the word "Chakras" in cartoons or from your yoga teachers. "Chakras", in traditional yoga, are seven energy centres that are believed to be located along our spinal column. Each "Chakra" influences a group of needs, similar to those in Maslow's Hierarchy of Needs, and different yoga poses can help to balance each energy centre!
Sanskrit
If you're a language enthusiast, you might also be thrilled to know that "Chakra" is a Sanskrit term for "Wheel"! We don't use Sanskrit a lot at Yoga Movement, but it is useful to know how different yoga poses got their names in the first place! It's also helpful when you teach in studios that prefer their teachers to use Sanskrit, or other parts of the world where students might not all be familiar with the English names of poses.  
Injuries and modifications
Learn how to tailor your classes to your students' needs — especially if they are working with injuries, or medical conditions. Know exactly what modifications to provide to make their practice a safe one.
Ethics of Teaching Yoga
There are guidelines to being a great yoga teacher. Remain professional and ethical, yet compassionate — practice what you preach, don't overstep your boundaries, and use your discretion when faced with a sticky situation. 
The Business of Yoga
Finally, being a yoga teacher is a lot more than the glitz and glamour you see, especially on social media. This is one aspect that people don't talk about… but we're here to share with you the cold, hard truth of the business of yoga.
It sure is a whole lot of enrichment spanned across 200-hours of teacher training, but none of that dull, textbook flipping — we promise! We're huge believers of hands-on practice to get better in your craft. That's why we teach you how to teach a class… from the get go! If all this sounds good to you, our next intake starts on February 16. Make full payment by January 2 to enjoy an additional month of FREE unlimited yoga classes prior to the start of your course! Visit our Academy page or hit us up for more information.