The Yoga Movement Academy (YMA) was founded in 2016 with the intent of building a programme that truly focused on teaching students how to teach. We started off conducting the YMTT 'Essential Level', and have since elevated our offering with the addition of Yoga Alliance accreditation; changing our Teacher Training program name to YMTT200. 
With our first ever YMTT200 (March intake) happening next weekend, we're calming our nerves and feeding our excitement by taking a trip down memory lane; speaking to Brenda and Yili, our Yoga Movement teachers and alumni of our YMTT 'Essential Level'. Coincidentally, for the both of them, teaching was not their goal when they entered into YMTT...
Yili is a natural-born nurturer who has been teaching gymnastics for five years – and she loves every minute of it! She signed up for our YMTT 'Essential Level' with the mind-frame of simply taking her practice to the next plateau. By graduation, after having a taste of what Yoga teaching could offer, she she couldn't help but want to impart these learnings onto others, and at the same time, soak up all that her students can teach her. 
As for Brenda, the YMTT Essential Level program was purely for her own development and understanding of yoga. The devil on her shoulder constantly told her that her poses weren't strong enough to be a yoga instructor, so she gave herself three months to work on her splits. until a flash of realisation told her that this should be the least of her concerns!
Prepping for this coming YMTT200, or just plain curious about what you can get out of our Teacher Trainings? Read on!
Yili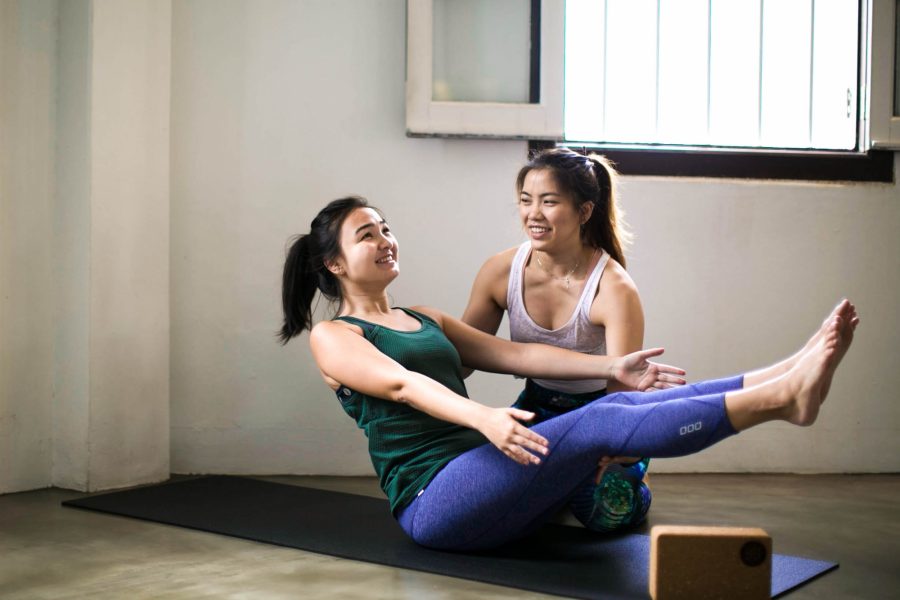 Our YMTT200 is specially made for everyone who has the drive and passion to take their yoga practice further. There are so many misconceptions amongst people about what it takes to be a yoga teacher, when there's no actual need to be able to nail fancy poses or stand on your hands. Yili says, 

"As a teacher, you don't have to be able to demonstrate all the poses – we are still in the process of learning, and always will be! But just because our bodies are not ready for a certain pose, doesn't mean yours isn't – so don't be afraid to give it a go!"
Yili admits that the process of YMTT is physically exhausting and not for the weak-willed, but the journey is beyond fulfilling, "There are plenty of hands-on activities like role playing, and everyone is given equal opportunity to participate. The open environment also made it approachable and unintimidating for teacher trainees like myself." She adds, "I learnt so much about the specific muscle groups that are activated when I'm holding my poses, and it has made me hyper aware when I practice as a student. I also took home the value of non-possessiveness and applied it in my daily life, learning to let any internal conflicts in my mind go, and shifting my focus to better things that helped in my growth and happiness."
Brenda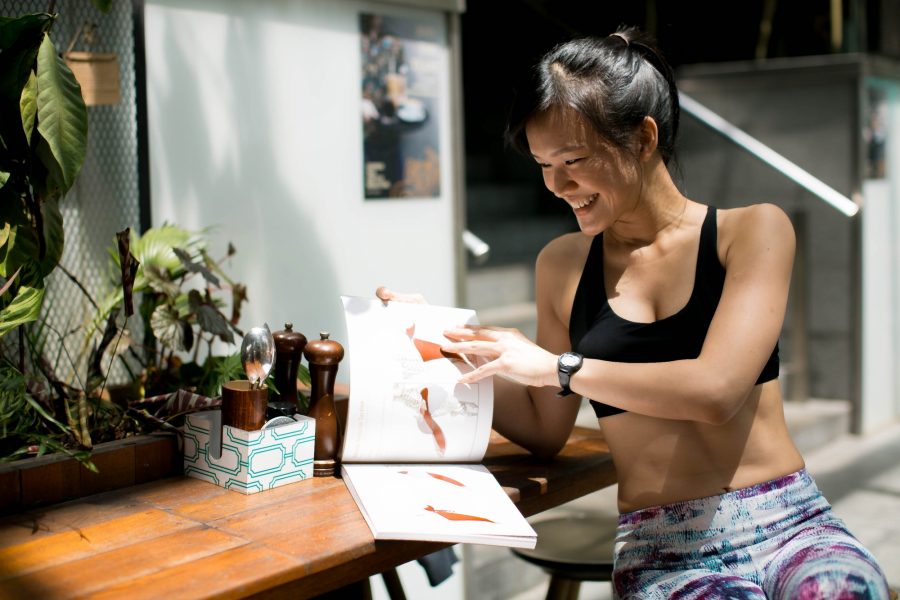 Brenda's determination to be "good enough to teach" (note from editor: this is a fallacy) led her to power through an hour of home practice a day just so that she can inch a little closer to her goal of dropping to a split – and closer she did reach. That made her realise progress will come naturally, and it's okay to be a work-in-progress, "If you attend my classes today, you will see that I'm not nearly there yet in a split, but I offer it in class anyway! I realised that me being inflexible as a starting point actually makes for a great teacher. I know how the average student feels, I understand that hip and hamstring tightness, and most importantly, I know how to offer students options that would work for their body type and their specific stage of practice."

Don't worry, our YMTTs aren't snoozefests with just a chockful of technical knowledge to absorb, 
"We discussed if men should be wearing shirts during hot yoga (let's face it, men do perspire more), if yoga should be a business or practice, if it's okay to tell someone that they are breathing too loudly next to you, whether you should tell a fellow practitioner that their alignment is dangerous." 
The real talk was probably one of Brenda's favourite parts of the programme as it provided practical information to prep her for when she decided to teach. She assures that it's a safe space, and adds, "We ended up having such a good laugh even though some of the questions were so awkward that it brought silence to the room!"
If YMTT200 is your calling, our June intake is now open for registration! Check out details of the programme in our course schedule here, and hit us up at academy@yogamovement.com or speak to anyone at our front desk to secure your spot!