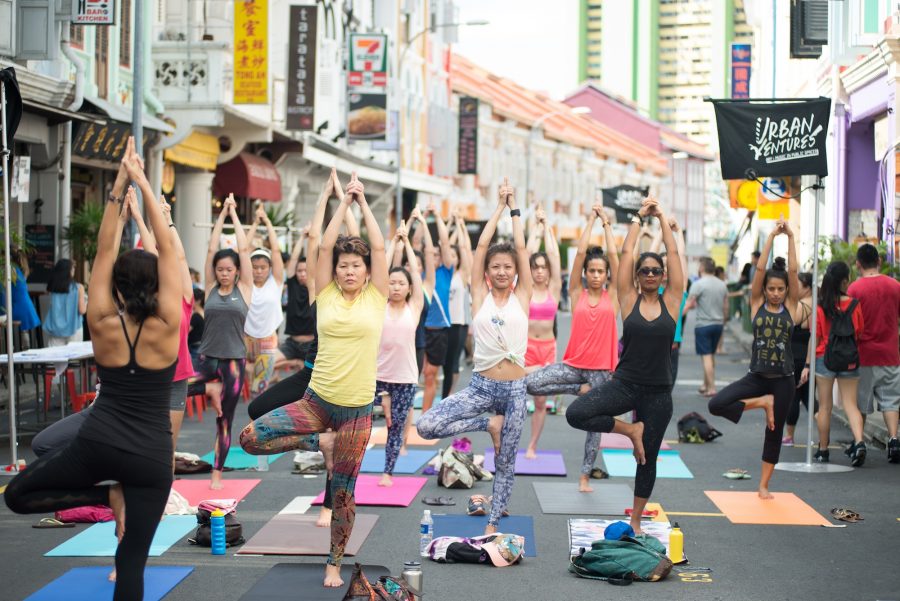 Credits: LOPELAB
Yoga Movement has buddied up with Urban Ventures to conduct a FREE hour-long yoga class on Keong Saik Road.
Urban Ventures is a placemaking initiative that takes public spaces in Singapore, and transforms them into a platform for arts, music, and people. On March 17 and 18, Urban Ventures will be taking over Keong Saik Road, and our YM teachers will be make their appearance on March 18 to be part of the initiative.
Grab your bottle, unroll your mat, and flow through an invigorating 60-minute multi-levelled class. This class will move your body through a series of postures that will loosen up any tightness and tension that has crept in during the week, and build up the strength and focus required to help you find balance with ease. End this class with breathing techniques to leave you feeling refreshed, renewed and ready to take on the world!
WHEN: MARCH 18 (SUNDAY), 4-5PM
WHERE: KEONG SAIK ROAD
HOW MUCH: FREE! (all we ask is for you to bring your own mat!)
Book as you would any yoga class on our website, or email info@yogamovement.com for more information. 
All the lowdown on Urban Ventures' event page.