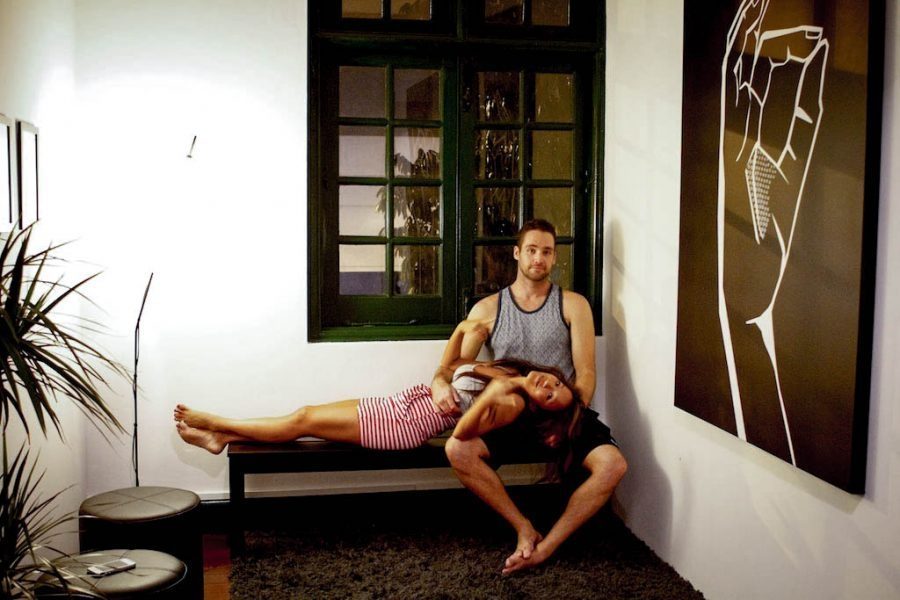 Yoga Movement founders, Pete and Alicia, a night before the opening of our Carpenter Street Studio.
6 years. 6 studios. 6 class types. Over 921,000 peeps on the mat (and counting...)!
Yoga Movement is six, and it's all been pretty surreal… We started off with our first studio on Carpenter Street, lovingly built from scratch by our founders, Pete and Alicia. They were merely six months into courtship when the idea of starting a yoga studio popped up… but everything felt right; so a leap of faith led them to opening a joint business bank account – their first ever joint account – to dedicate to their lovechild, YM. With no investors or funding to start a business, the duo spent days and nights on end getting their hands dirty by piecing together fit-outs from scratch – right down to sanding down furniture, fixing up shelves, putting up décor, and creating their own marketing collaterals.
YM started off as a cosy team of eight on Carpenter Street. Truth be told, five out of eight classes in a day was empty when we first started out. It wasn't an easy feat bringing those numbers up; and with overheads to pay for, saying yes to deal giants who came knocking on our doors would've been an easy solve. But we stood our ground, and worked doubly hard to build an organic following, and a solid foundation that we can be proud of.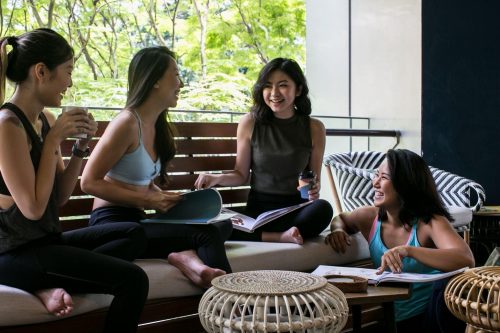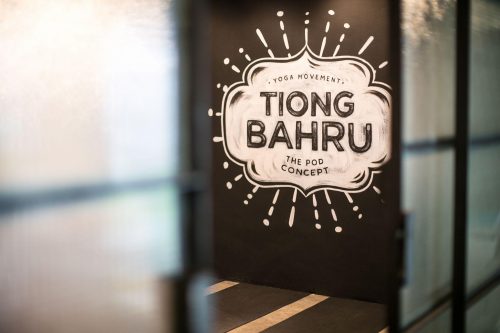 We choose each of our studio spaces with great intent. Our locations are unlike anything else out there: we set out to find challenging, interesting, and accessible locations that are dripping with character and history. Working in and around old buildings can be nightmare: water leaks, constant electrical problems, quirky corners... but these are the things we thrive on and seek out. The buildings we occupy are intended to be places that people are comfortable around, feel at home in, and ultimately, love practicing yoga in.

Fast forward to today, we've upped our game with a growing team of 100; earned our stripes with two professionally fit-out studios (Robertson Quay and East Coast); introduced a unique 200HR teacher training, YMTT200, under the Yoga Movement Academy (YMA) arm; and built a rad yoga-lifestyle brand that's all about good food, great coffee, music and art… all this while staying true to the idea of accessibility. We've stuck to our guns all these years, offering multi-levelled classes to cater to the people. We're huge advocates of a good cuppa joe post-practice. We're all for the young-at-hearts who turn up at our studios just a little hungover on a Sunday morning. We're reaching out to those who wouldn't otherwise step into a yoga class for fear of it being too daunting.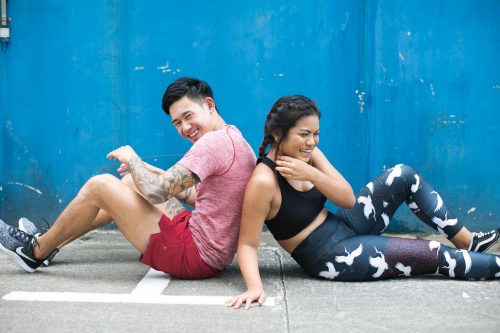 All this is great progress, but we couldn't have done it without our YM Fam – yes, all 921,000 of you who took a chance on us when we first opened, and supported us through all our new offerings and studio launches. So, #YMfam: this one's for you!
And if you've yet to sneak a peek at what we have to offer, here's a teaser off memory lane, a video we're rehashing from the opening of our Robertson Quay Studio. But nothing comes close to the real deal, of course – that is being in our physical spaces and soaking in the vibes of its community.