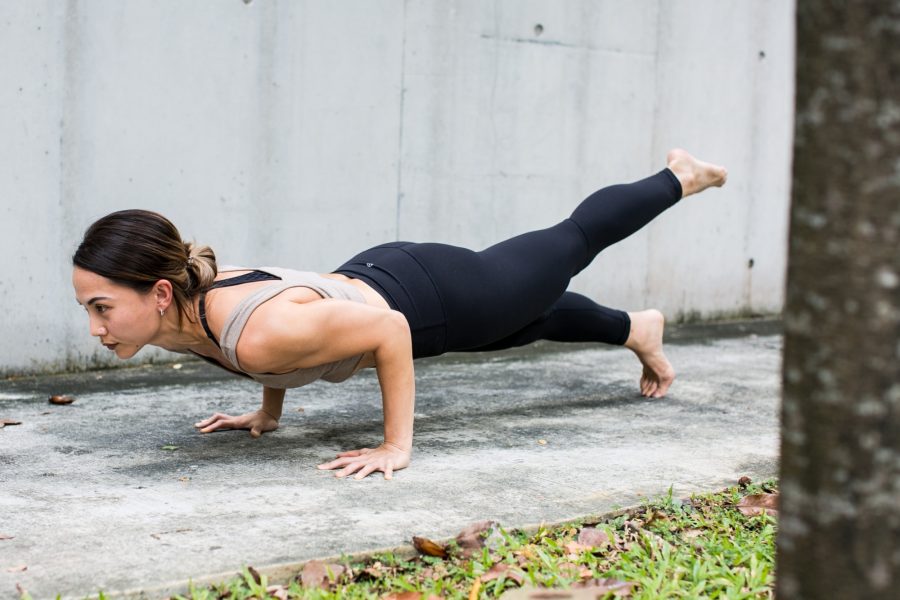 Chaturang-WHAT?! Master Chaturanga Dandasana, or Low Push Up as we know it, a powerful pose that's foundational to our yoga practice yet can be a challenge to get just right. In this strong two-hour class, Dom will teach you the correct Chaturanga alignment, and ways to level up your Chaturanga using a variety of props and methods of entry. A variety of other challenging poses that have Chaturanga as their foundation — such as Crow Pose, EPK and Tripod Headstand — will also be taught using the help of props and some partner work. Practitioners will be taken through a flow that will fire up the core, open the hips and stretch the hamstrings. A guaranteed sweat sesh that will invigorate and challenge! 
This Level Up is open to newbies and seasoned practitioners alike, as modifications will be offered throughout the practice.
WHEN: FEBRUARY 16 & 17 (SATURDAY & SUNDAY), 11:30AM-1:30PM & 2:30PM-4:30PM
WHERE: TANJONG PAGAR STUDIO      
HOW MUCH: $70 OR 2 CLASSES
Please note that Level Ups have a 24-hour cancellation window, so do cancel at least 24 hours before your Level Up begins to prevent classes from being deducted from your package.