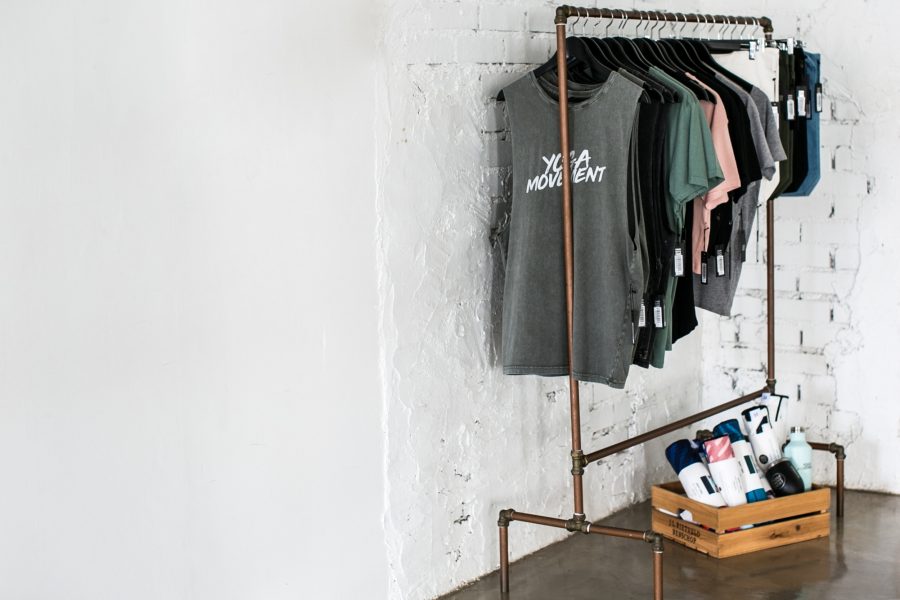 We've been toying with the idea of YM merch for a long time now, so we beam with a little bit of pride whenever we see our retail racks fully stocked with our own branded merchandise. However, the process of turning our ideas into reality was not as simple as putting print on a t-shirt… It took months of sourcing, designing, and test-printing, to produce the perfect YM tees, tanks, cups, bottles, and Grippy Towels that the #YMFAM can rock with pride.
Today, we speak to two of the designers behind our YM merch, Aussie-based designer, Nigel, and our very own in-house Creative, Debra, to hear about how they each played a part in making our first season of YM merch possible.
MEET NIGEL.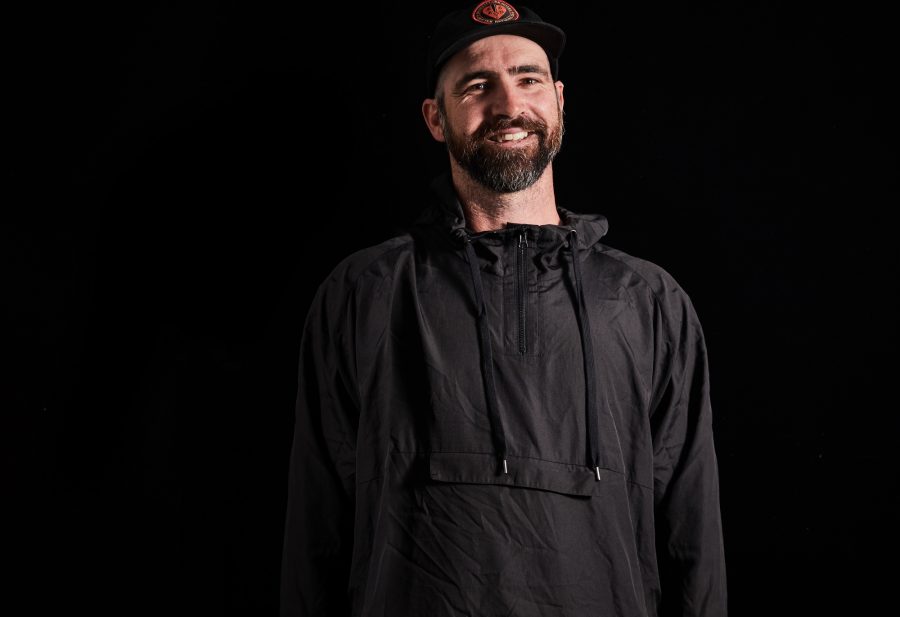 The designer from down under, the brains behind our individually designed Yoga Movement Grippy Towels, and the man behind the production of our YM tees, tanks, and totes!
Hey Nigel! Tell us, what's your background?
Hey YM! When I was younger, I spent months working in Product Design at a mega Aussie retail brand for free, just to gain the experience (I was only skilled in graphic design and advertising then), before finally scoring a full-time position. I spent close to 15 years with the business, learning the basics of product design, manufacturing, marketing, and eventually heading the department as Global Accessories Manager. During my time, I focused heavily on designing accessories like backpacks, beach accessories, headgear, and watches before heading up design for the outerwear program. Technical product is my favourite thing to design! After a few years of hiatus to spend more time with my kids as I worked from home on a contract basis, I returned to the retail biz to head up a cycling and triathlon apparel brand, Camino Apparel. I'm also the current Design and Production manager for an Aussie menswear brand called Mr Simple!
Tell us a bit more about the design process of making Grippy Towels…
The Grippy Towels are a side project of mine which I really love working on! I usually storyboard a bunch of ideas and gather feedback from the YM team. Then, I build on those tweaks and begin to produce a final concept. I love layering all the elements — the double sides, the premium line stitching, logo tabs… Even though some of the towels look quite basic, it can be quite the process! You see, every towel needs to repeat to the next for printing purposes, so basically each size, corner etc... needs to be perfectly tiled. It can be quite the puzzle!
How do you find inspiration for designs every season?
Piecing the towels together is usually a mix of guidance of best sellers from past seasons, and thoughts or concepts from the YM team — they all have great ideas! Plus, I'm constantly scouring social media, Pinterest, and people watching to see what's hot on the streets. I'm usually inspired by direction from outside the industry I'm working on. I kind of feel like, what's the point in putting together something that everyone's already done? A fresh take always seems to draw great results! As with everything else, it's hard to cater to all tastebuds, and sometimes, there are misses; but we come up with plenty of hits too!
Which is your favourite Grippy Towel?
My season's fav is Panama Pastel. I love the oversized graphics, and the mix of colours and elements that did really well in the previous season! Abstract Amazon (from the previous season) is my ultimate fav, though! I love the boldness of it with big blocks of contrasting colours!
You basically brought our new YM tees and totes to life! Tell us about the printing process and how it was like hand-printing each piece (is this something you're used to?)
Oh thanks! This is a pretty easy process to me! I add the graphic touches or tricks I've picked up along the way, with trims or printing processes that could look better when considering product or fabric type. Then I worked together with some great local printers here in Australia to share ideas and best practices when hand-printing on cotton.
What would you like to experiment with in our new season of merch/What are some trends you'd like to see in our new season of YM march?
I've got tons of ideas up my sleeves! Maybe different products, maybe some technical apparel that I enjoy doing. Definitely limitless print ideas, some new accessories, towel fabrications… the list goes on!
MEET DEBRA.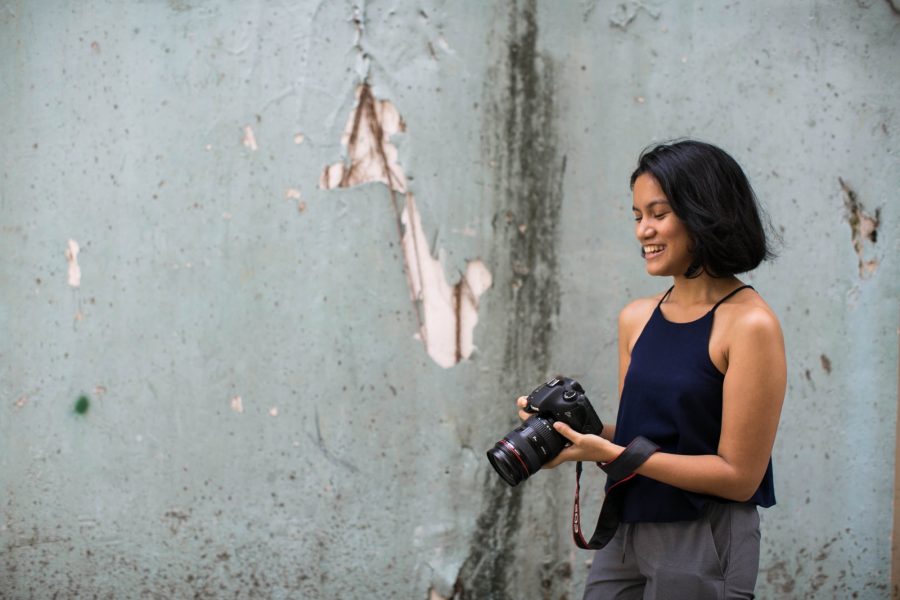 Well, you've probably already met her in her recent article about plastics, as well as in a feature about her artsy life outside YM. As the Creative at YM, she's the woman behind the all things visual — from campaign images, to Insta-worthy shots, and even the new YM Merch!

Hey Deb! How does merch design differ from the type of art you're used to? 
Hey again! I've experimented quite a bit on different mediums from paper, walls, photos to sculptures, which I noticed are mostly static, and stays at one place. So, designing retail merchandise is definitely a new challenge for me because I have to think about how to design merch that people actually feel proud of wearing. To design something that was designed flat on the screen, and have it translate onto different products that people use on the daily — like coffee mugs, totes and muscle tees — is quite an experience. 
How did you find inspiration for this collection? 
Yoga Movement is big on music, and I personally grew up watching gigs too. I know everyone loves seeing their favourite band live, and picking out the perfect band tee to commemorate the show. Some songs give a specific vibe, which can influence colour, texture, and overall feel of the design. So I was inspired much by the classic band graphic tee elements for the Savage tees and tanks.. 
What is the biggest challenge designing merch? 
Thinking about innovation and being creative is actually the fun bit of the process. The industry evolves and trends shift, so the challenge will always be to make great visuals, stay relevant and stand out; bridging the gap visual branding and the YM clients. 
Which is your favourite piece from the collection? 
The Savage Muscle Tee in Stone Wash Sage, Black Corkcicle Bottle and Savage V Neck Tee! 
What is a little known fact about the merch? 
There are plenty of minute details that go behind all our merch — other than just the print. One example would be the swing tags that were designed from scratch. From choosing the right card size and thickness; to the length of string and type of pin; all the way to test printing in different colours to make sure they fit the brand image. Behind the scenes, it literally took a village to individually stick the barcodes and prices, and pin the finished swing tag onto each product. And finally, the merch team travelled to all studio locations to style the merch on the racks… all because we're dedicated to delivering the best we can as a team #YMFAM.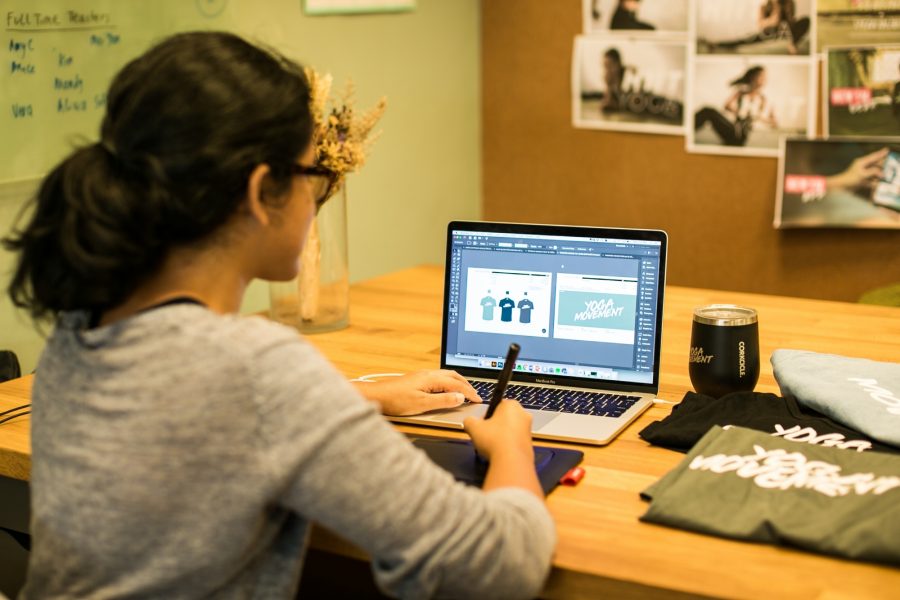 Get your hands on our YM merch at any of our 6 studios, wear 'em with pride, and tag us on Instagram using the hashtag #YMmerch!