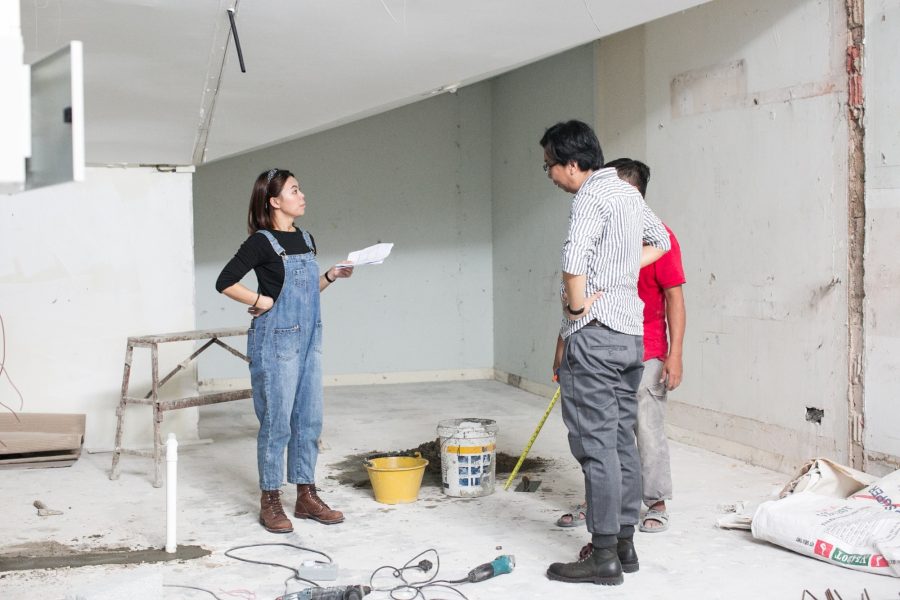 If you've visited all six Yoga Movement Studios, you would've experienced the very different vibes of each one of them. YM started off as a mom-and-pop shop, where everything was pretty much hands-on — our Carpenter Street, Orchard 22, Tanjong Pagar, and Tiong Bahru Studios were designed and fit out by YM's founders, Pete and Alicia themselves. It was not until our Robertson Quay Studio came along that we pooled aside some dough and engaged professional help from an interior designer… and we never looked back. Two professionally designed studios later, Serene, interior designer at Three-D Conceptwerke, is back to beautify YM's biggest and best studio yet: Yoga Movement Circular Road.
We believe that it wasn't just pure coincidence that led Serene to us. "I was a member at Yoga Movement and happened to train with Alicia at a martial arts gym. That was when Alicia approached me to work on her apartment!" Serene explained. She must've impressed tremendously, because shortly after, Pete and Alicia asked if she would build Yoga Movement's first professionally designed studio, YM Robertson Quay Studio, in 2016! She adds, 
"After Robertson Quay came East Coast, and now, Circular Road. It's all thanks to the trust that we've built along the way… and it's been such a joy working with the YM team!"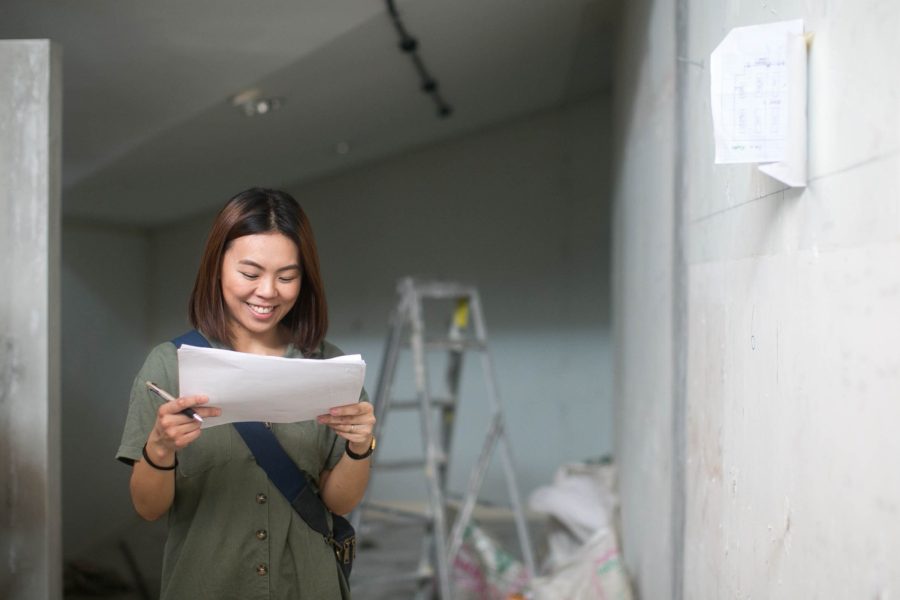 Having designed two YM studios prior, the challenge for Serene was to give Circular Road a fresh look, while still maintaining cohesiveness in some way or another. Serene enjoys mixing elements and textures. For instance, Robertson Quay uses glass blocks below the windows of our practice rooms, and curved corrugated steel sheets near the bathrooms for that recycled, old school vibe; while East Coast injects elements of heritage and greenery with Peranakan prints on glass and tiles, and hanging plants above the high tables overlooking the streets. What can we expect at Circular Road then? Serene plans to keep tight-lipped for now, "There'll definitely be an element or two that differentiates Circular Road from its counterparts." Without revealing too much, she says, 
"Get excited about 'Instagrammable' walls where you can bust into a handstand or your favourite yoga pose — even I can't wait for that one!"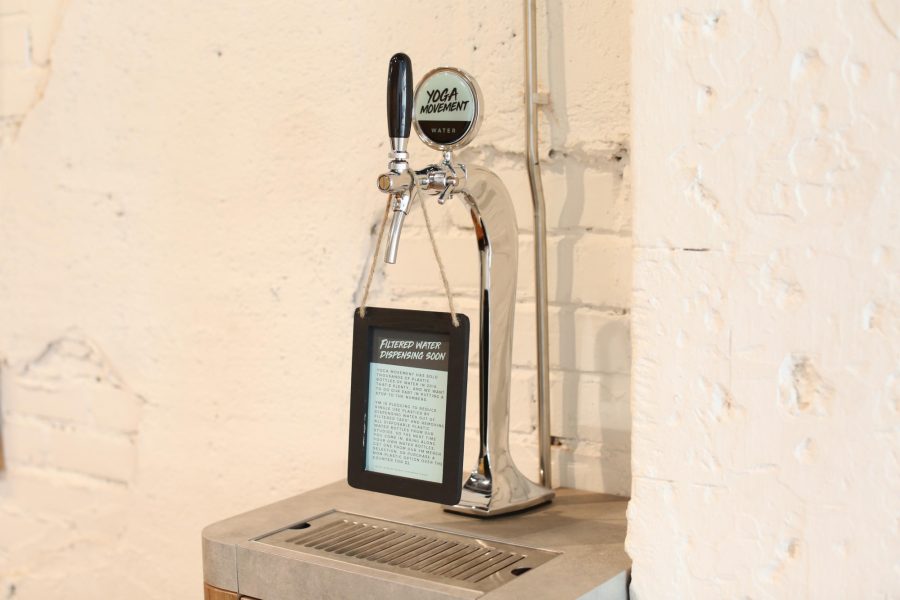 Serene was also the brains behind our water tap fit outs, where five studios were installed with water taps in a day, "The taps are a great initiative and an interesting concept — I've never seen beer taps used to dispense water before, and I was excited to see YM take the plastic-free route." Given a tight deadline and a same-day launch date for all studios, Serene had to follow the contractors closely from one studio to the next, making sure all plumbing and drilling works were done accurately, on time, and strategically in between yoga classes to minimise distractions in class — talk about perfect planning! She heaves a sigh of relief, "It was exciting, yet nerve-wrecking. I'm just glad that everything went smoothly so that I could sleep in peace after!"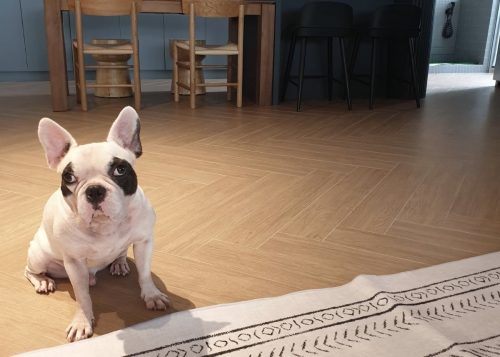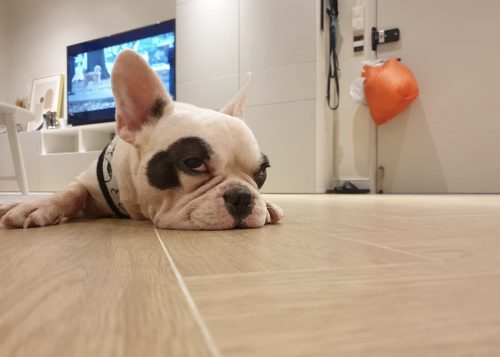 Serene believes that there's no rest for the wicked. On the rare occasions where she finds time to chill, she spends it at home with her Frenchie, Ah Huat. Otherwise, you'll find this self-professed workaholic meddling with watercolour and calligraphy; trawling through books, magazines, and Instagram to check out what people are lovin'; and working with unwanted furniture or woodwork… all to improve her craft! She brags, 
"I recently took some IKEA stools and leftover cane sheets to make a clock and bench!" 
Make a trip to all our six studios to get two FREE classes. At the same time, bask in the good vibes our studios give off, and admire the magic that Serene has created at our newer locations!