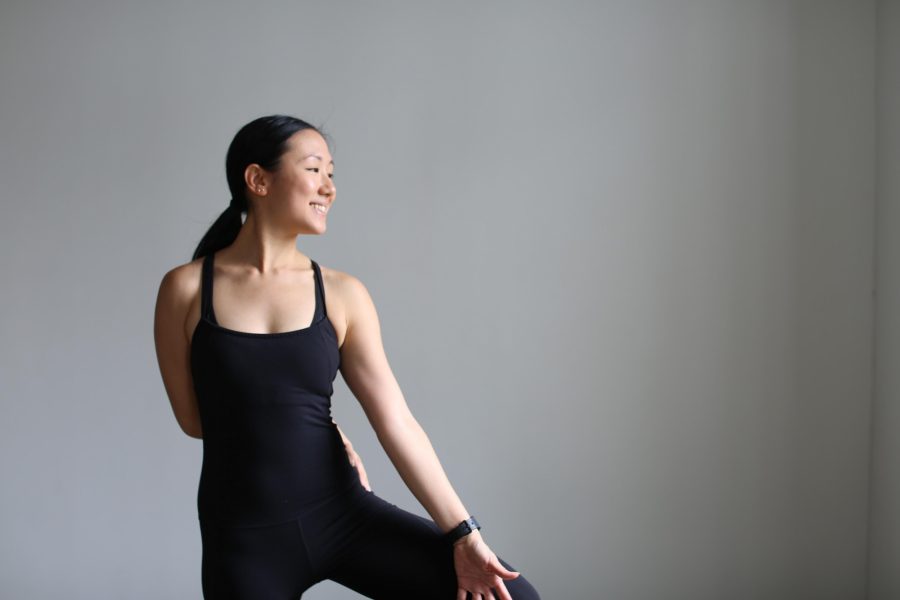 Happy Chinese New Year! Check out our amended class timings for the holiday. Note that our regular class schedule still applies on Chinese New Year Eve (Feb 4), but we'll be closing our studios a little earlier to prepare for the feast. Our last classes for each studio on Feb 4 are as follows:
5:15PM Power @ Carpenter Street
5:30PM Hot Basics @ East Coast
6PM Basics @ Orchard 22
5:30PM Power Flow @ Robertson Quay
6:00PM Basics @ Tiong Bahru
5:30PM Hot Core @ Tanjong Pagar

We'll stay open throughout the Public Holidays just in case you'd like to squeeze in a stretch in between visitations!
CHINESE NEW YEAR DAY (FEB 5)
CARPENTER STREET 
9:30AM – 10:30AM: Hot Core 
11:00AM – 12.00PM: Power Flow 
1:30PM – 2.30PM: Core
3:30PM – 4:30PM: Power
5:30PM – 6:30PM: Zen  
EAST COAST
8:30AM – 9:30AM: Hot Core
9:30AM – 10.30AM: Power Flow
10:30AM – 11.30AM: HIIT Yoga
12:00PM – 1:00PM: Basics 
2:00PM – 3:00PM: Power
4:00PM – 5:00PM: Hot Basics
5:30PM – 6:30PM: Zen 
ORCHARD 22
9:00AM – 10:00AM: Power
10:00AM – 11:00AM: Basics
11:00AM – 12:00PM: Hot Core
12:00PM – 1:00PM: HIIT Yoga
1:30PM – 3:00PM Monster Hot
4:00PM – 5:00PM: Core
5:30PM – 6:30PM: Power Flow 
ROBERTSON QUAY
8:30AM – 9:30AM: Power Flow
9:30AM – 10:30AM: Hot Basics
10:30AM – 11:30PM: Core
11:30AM – 1:00PM: Monster Hot
1:30PM – 2:30PM: Basics
3:00PM - 4:00PM: Hot Core
4:30PM – 5:30PM: HIIT Yoga
6:00PM – 7:00PM: Power   
TIONG BAHRU
8:00AM – 9:00AM: Basics
9:30AM – 10:30AM: Core
11:30AM – 12:30PM: Hot Basics 
2:00PM – 3:00PM: HIIT Yoga
4:00PM – 5:00PM Hot Basics
6:00PM - 7:00PM: Zen 
TANJONG PAGAR
9:00AM – 10.00AM: HIIT Yoga
10:30AM – 12:00PM: Monster Hot
1:00PM – 2:00PM: Power
3:00PM – 4:00PM: Basics
5:00PM – 6:00PM: Hot Core
2ND DAY OF CHINESE NEW YEAR (FEB 6)
CARPENTER STREET
9:30AM - 10:30AM: HIIT Yoga
11:00AM - 12:30PM: Monster Hot
1:30PM - 2:30PM: Power Flow
3:30PM - 4:30PM: Core
5:30PM - 6:30PM: Hot Basics
EAST COAST  
8:30AM - 9:30AM: Power 
9:30AM - 10:30AM: HIIT Yoga
10:30AM - 12:00PM: Monster Hot
12:00PM - 1:00PM: Power Flow
2:00PM - 3:00PM: Hot Core 
4:00PM - 5:00PM: Hot Basics
5:30PM - 6:30PM: Zen
ORCHARD 22  
9:00AM – 10:00AM: Power Flow
10:00AM – 11:00AM: Core
11:00AM - 12:00PM: Hot Basics
12:00PM – 1:00PM: Power
1:30PM – 2:30PM: HIIT Yoga
4:00PM – 5:00PM: Basics
5:30PM – 6:30PM: Zen
ROBERTSON QUAY  
8:30AM – 9:30AM: Basics
9:30AM – 10:30AM: Hot Core
10:30AM – 11:30PM: Power Flow
11:30AM – 12:30PM: Core
1:30PM – 2:30PM: Hot Basics
3:00PM – 4:00PM: HIIT Yoga 
4:30PM – 5:30PM: Power 
6:00PM – 7:00PM: Zen
TANJONG PAGAR  
9:00AM – 10:00AM: Power
10:30AM – 11:30AM: Hot Core
1:00PM – 2:00PM: HIIT Yoga
3:00PM – 4:00PM: Basics
5:00PM – 6:00PM: Zen
TIONG BAHRU  
8:00AM – 9:00AM: HIIT Yoga
9:30AM – 10:30AM: Basics
11:30AM – 1:00PM: Monster Hot
2:00PM – 3:00PM: Power
4:00PM – 5:00PM: Hot Core
6:00PM – 7:00PM: Power Flow