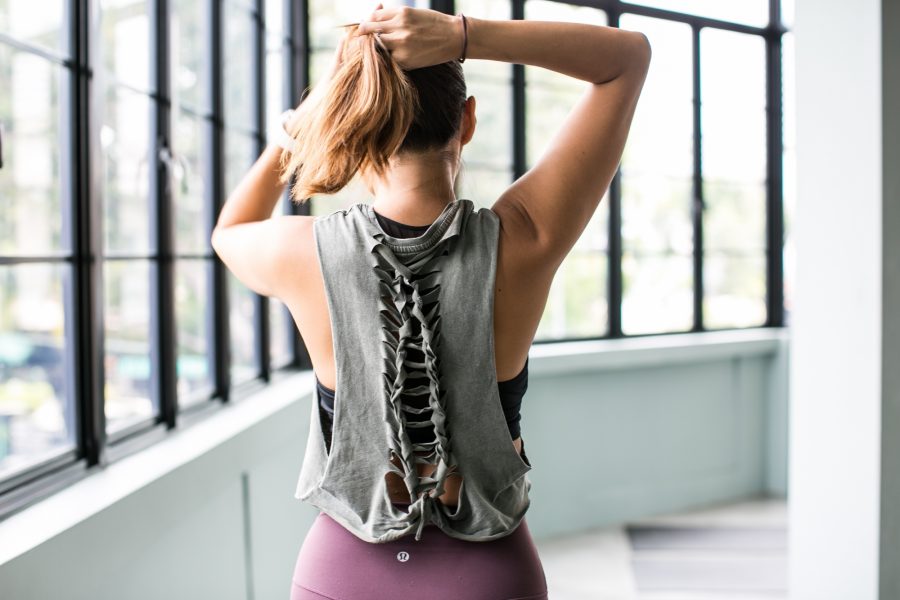 Our YM Merch has arrived, and they're pretty rad — if we may say so ourselves! This round, we buddied up with quality basics brand, AS Colour and insulated drinkware label, Corkcicle, to bring you a line of Yoga Movement branded merchandise. In addition, we've churned out four cool new designs of Grippy Towels to help you get a grip in class! 
In this article, we'll teach you how to spruce up your new YM Merch by putting your own unique twist to 'em! Grab a pair of dressmaker's or tailor's shears, and let's get crackin'…
Knot it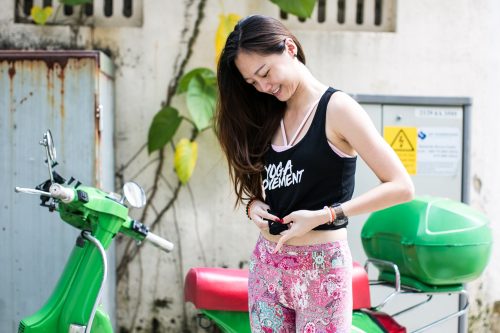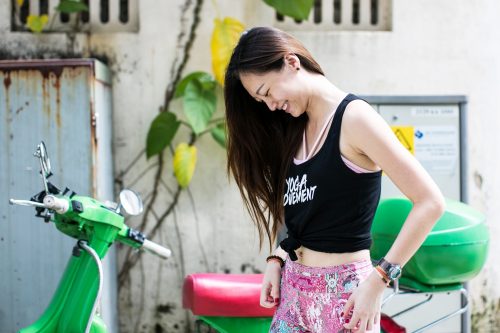 Want to wear your shirt long on one day, and cropped on the other? This one needs no explanation (and no scissors!). Simply put your top on, and grab a good amount of fabric from the front, side, or back of your top; twist, knot, and you're good to go!
Crop it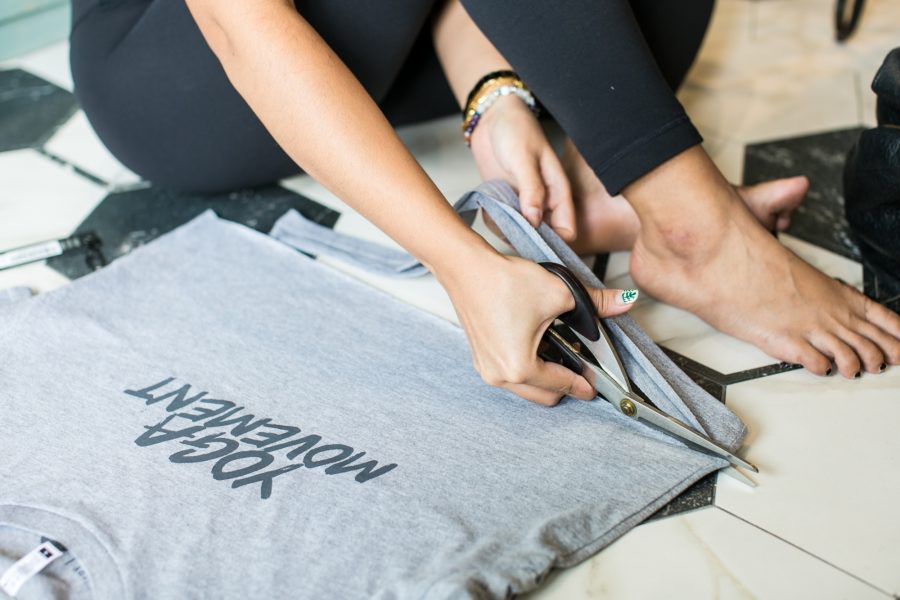 Lay your tank or tee on a flat surface — the floor or table will do just fine! Know how much length you want to crop off (use a ruler and some tailor's chalk to make a mark if you need help visualising). Hold down the hem of the top with one hand, and cut in a straight line with the other.
Cut the sleeves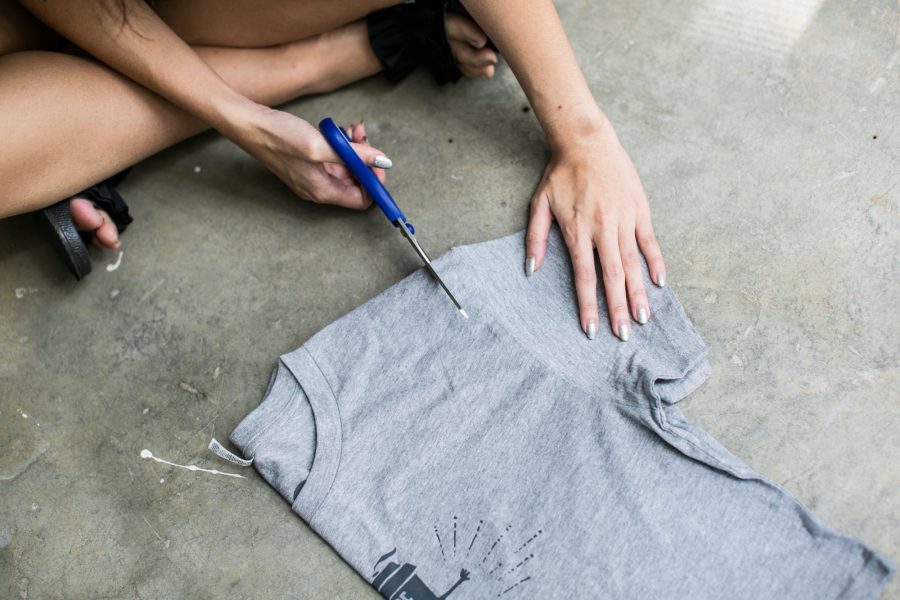 Fold your top into half, lengthwise, so that both sleeves are right on top of one another. Lay your folded piece on a flat surface. Think about how big you'd want the armholes to be, and how thick you'd want the width of the sleeves to be (use a tailor's chalk to make a mark if you need help visualising). Begin cutting from the shoulders down to the underarms — make sure you're cutting through all four layers on fabric to get both sleeves evenly sized!
Tie it back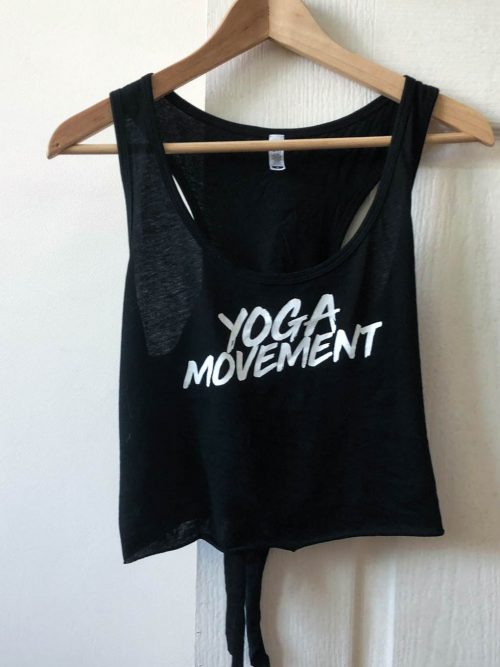 This style looks best on our Racerback Tank. Lay your tank on a flat surface, racerback facing up. Cut a slit, lengthwise, down the center of the back, stopping as high or low as you desire. Then, imagine a thin, equilateral triangle with the slit you just cut down the center. You'll want to cut two more slits diagonally, meeting at the top of the first slit. Remember not to create too wide a base for your triangle, or you won't be able to have the option of tying it!  
Let it rip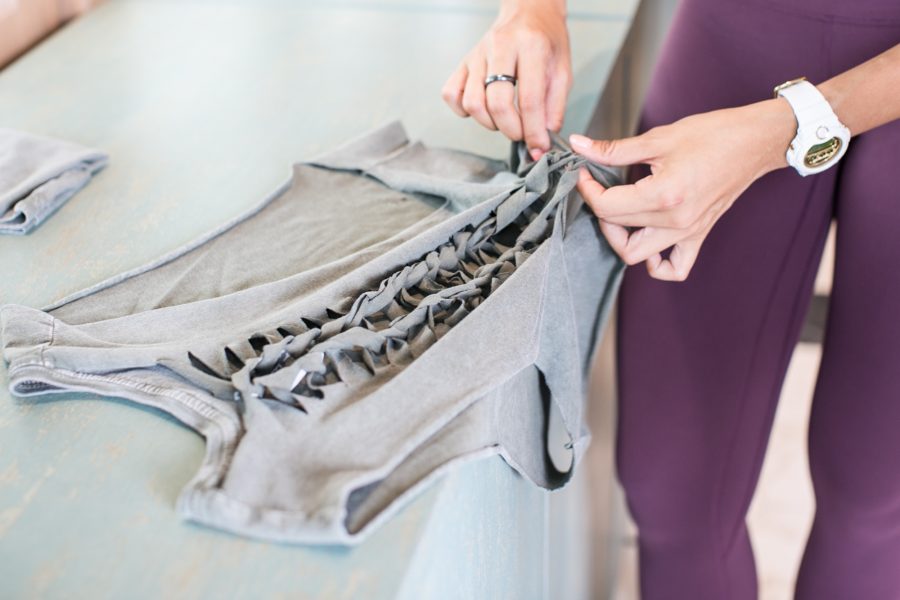 Easier than it looks! Fold the back of your top into half so that the sleeves or armholes are now facing up. Starting from the top, cut horizontal slits across the backs of the tee starting from the top, with every subsequent slit being shorter than the one above it. Lay your top out, this time with the horizontal slits facing up. Give it a bit of a stretch just to loosen up the strips. Starting from the top-most strip, twist to make a loop and braid all the way down. When you've reached the bottom, cut the last strip, loop it through your final loop, and tie a knot to secure. Find the full tutorial here.
All our AS Colour tees and tanks are preshrunk and made of 100% combed cotton (with the exception of our 50% cotton and 50% modal Racerback Tank). The cut edge of the fabric may roll after a few washes, so give yourselves some allowance when cropping. Fraying should not happen if done with a sharp pair of scissors, however, cutting at the seams might cause unravelling which can be easily stitched back with some needle and thread if need be!
How are you rocking your YM merch to the studios or out to brunch? Hashtag #YMmerch on Instagram to show us your #OOTDs, mirror selfies, or cut up tees!