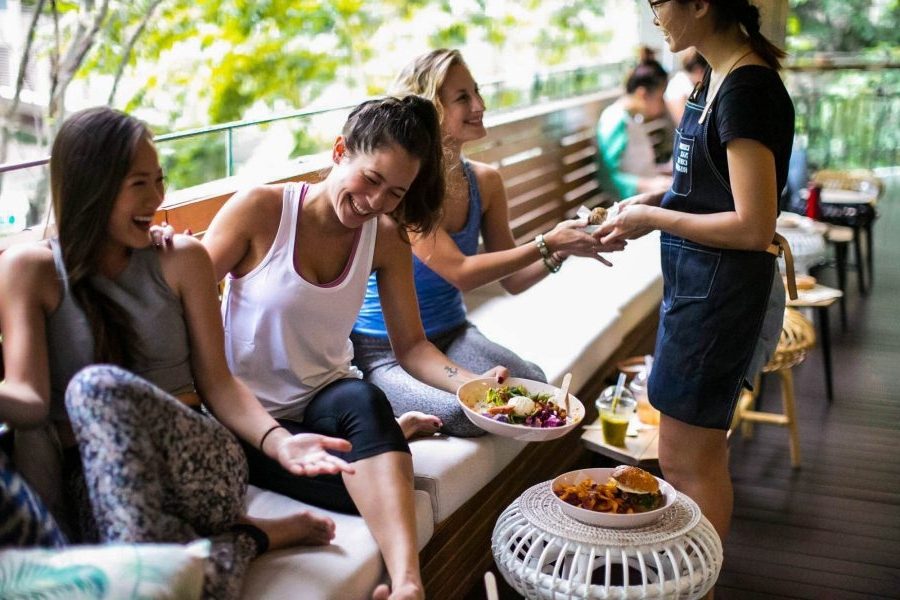 Step aside, Facebook. The Yoga Movement App is the new social butterfly on the block! We've already covered the key features of how you can book a mat, buy Class Packs, and check in to class on the app in our previous article, so this time, we're jumping straight into the social features of the app. 
We know you love to go to classes with friends, and hang out in the 'hood… so we designed this app to support the social aspect of your YM Life! Get buddied up — here's what you can expect:
Stay in the loop
Plan your yoga classes with friends a lot easier by adding them (or even new #YMFAM that you meet in and around the studios) to your friends list! Tap on YM Life to find your friend's Activity Feed to see which classes they've attended, and how they're feeling. Have the option of switching off your Friends Activity to zoom right in to YM Life! for the latest articles, so you'll never miss a promo, challenge, or specialty class! 
Be the boss of your crew
Sharing a Class Pack has never been easier. Buy a 50 Share Pack and take on the role of Pack Leader. You'll have the power to add up to 50 people to share your pack, and boot them out if they misbehave. Each of your pack members can attend classes in their own time, and divvy up the classes however they'd like — your crew is all yours to manage.
Share how you felt about your classes
Did you love the class you just attended? Award your teacher with five stars to send that virtual high-five! Did the class make you feel amazing, and ready to take on the day? Make a note of it by sharing how you feel on the app!
Earn bragging rights
If you're a fan of our "In The Hood", "Back To Basics", and "New Limits" challenges, here's a fun one for you: earn badges of glory when you complete achievements like ten hot classes, 200 YM classes and more! Track your progress, and complete all achievements to walk away with bragging rights!
Share your referral code
Invite your Newbie friends to the #YMFAM and get rewarded! You'll find a personalised referral code for you to share and get a FREE class when your Newbie pal buys a Class Pack on their first visit. In return, we'll also swing them a FREE class just for being a part of the fam — everyone's a winner!
Who would've thought that you'd need to get on your phones to get social! We're coming to your devices April 2019... so let the countdown begin!