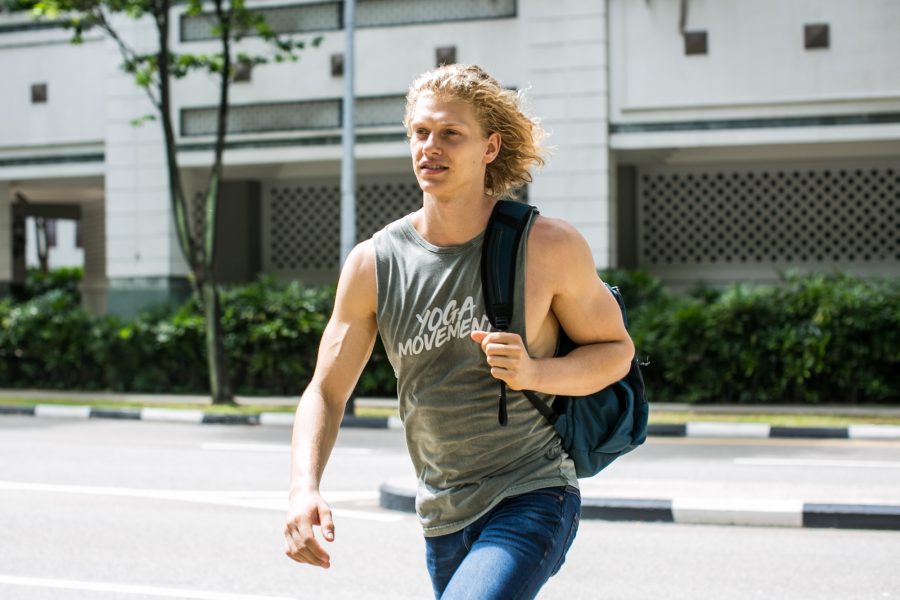 This month, we're challenging you to attend a class (yes, ANY class) at all six of our studios to earn two FREE classes! We want you to move out of your comfort zone and into studios in neighbourhoods that you've never ventured to! Who knows, you might even find a new favourite hangout spot, or a hidden gem in the 'hood.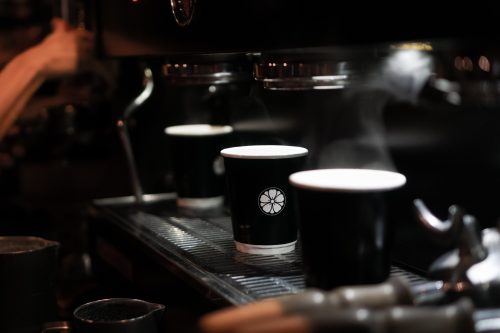 Fresh brews all day at Ronin. Credits: Ronin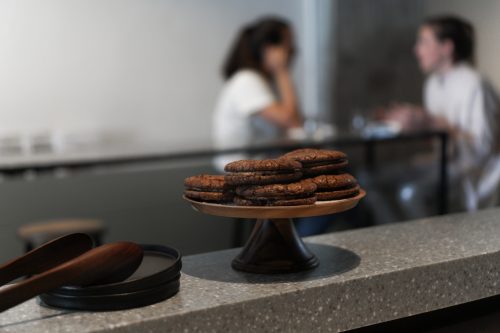 Stacks of Punch's Brownie Cookies. Credits: Punch
For jetsetters who already travel all over our studios for classes, you'd have noticed that each of our locations exude very different vibes. When we first opened on Carpenter Street in 2012, we envisioned a minimalistic, no-frills studio that focused purely on delivering great, accessible, yoga classes. Fast forward six-ish years later, our O.G. on Carp did just that, and then some… Along the way, the area also saw plenty of new eateries pop up, making it a great brunch-to-yoga spot. Check out Punch and Ronin — sister companies to each other. They're famed for their Dirty Chai and Wicked Mocha respectively. Ronin serves up some pretty rad, loaded sandwiches. But if you fancy something that feels more like lunch, hit up Punch for their Tiger Prawn and Scallop Aglio Olio, Grilled Cheese Sandwich with Bacon Tomato Soup, and Tsukune Chicken Brioche Burger — all to-die-for. End off with a sugar high with Punch's Brownie Cookies with Salted Caramel Buttercream — only 16 servings a day!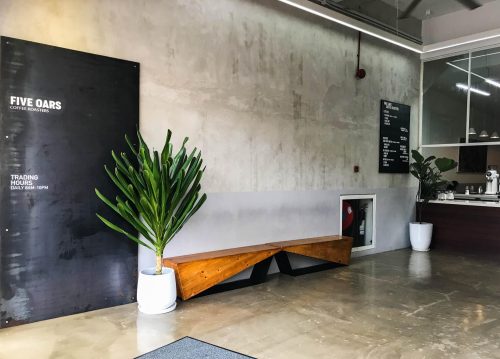 Great coffees and great food at Five Oars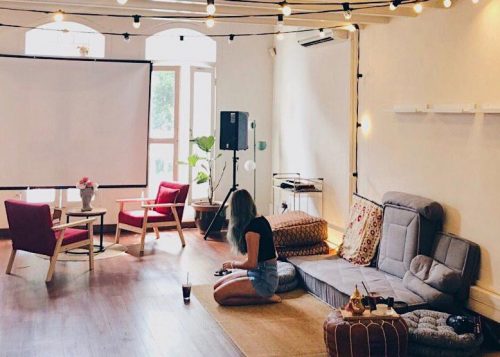 The Moon's chillout spot. Credits: Swee
Tanjong Pagar Studio lies slightly off the Central Business District, a perfect escape from the working class hustle. There's no shortage of food options here, with Maxwell Food Centre just two minutes away. If you need a perk-me-up between classes, our teachers' favourite, Five Oars, is a two minute walk the other direction. If you've got a bit more time to kill, and would like to chill with a cup of turmeric latte and book in hand, take a walk down towards Chinatown where you'll find The Moon, an indie café cum bookstore. Fun fact: at least half of the books at The Moon are by female authors #girlpower.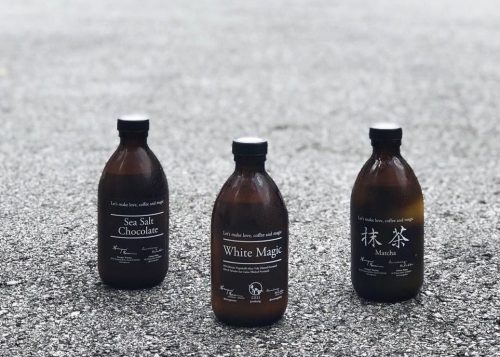 Perk up with bottled brews. Credits: Curious Palette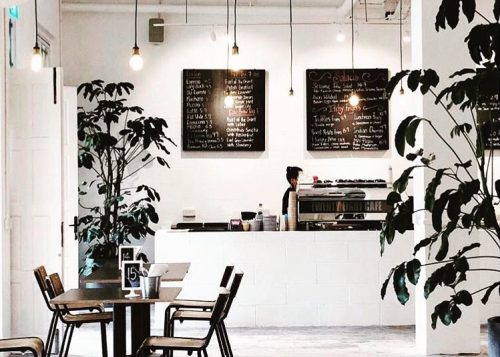 Hang and chill at Twenty Eight Cafe. Credits: Twenty Eight Cafe
Our Orchard 22 Studio is always pumpin'. It's home to shoppers and the post-work crowd… and the energy is infectious! Pop in to a class for some good vibes, then, take a culture walk to SAM at 8Q, Asian Civilisations Museum, National Museum of Singapore, and Singapore Arts Museum to immerse yourself in a bit of history. Take a break at Curious Palette over pancakes and their White Magic cold brew; or settle down at Twenty Eight Café — a work-friendly café equipped with charging ports, and coffee beans sourced and roasted in Indonesia and Bali.  
Half a dozen, to go! Credits: Plain Vanilla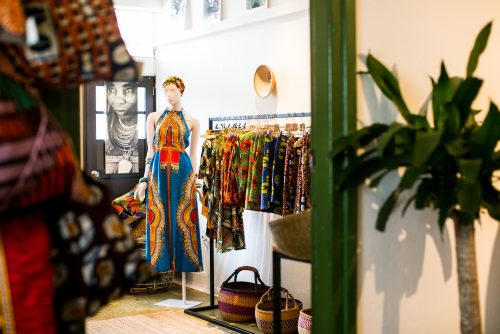 OliveAnkara's humble showroom space
Take a walk towards the ever colourful Tiong Bahru estate, and you'll find our first ever Pod Concept — one bangin' practice room with the most spacious showers. Make a day of it by exploring one of our favourite 'hoods ever! Support local by picking up a book or two by Singaporean authors at our neighbours', BooksActually; walk a few doors down to grab something for the house (and some cupcakes while you're at it) from Plain Vanilla Home; treat yourself to a massage at Nimble/Knead; and drop by OliveAnkara to try on one-of-a-kind outfits in African fabrics, designed by our very own #YMFAM, Ify herself (read all about her and her brand here)!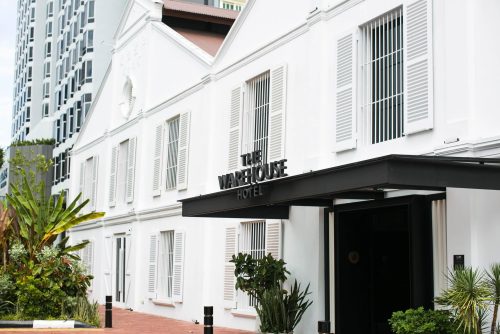 Spend the night at The Warehouse Hotel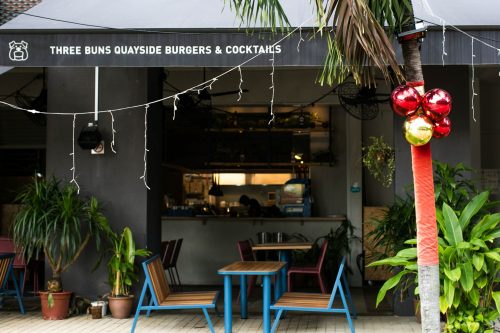 Grab tasty burgers at Three Buns
Enter our Robertson Quay Studio and you'll notice that the look and feel differs from our first four studios. Fun fact: that's because it is the first studio that we actually hired an interior designer for! Some say that the studio makes you feel like you're at a café in Bali, and the alfresco dining in the area makes you feel like you're in Europe instead. Try it for yourself: book a staycation at the charming Warehouse Hotel, wake up for yoga and brunch at Common Man Coffee Roasters, grab a tasty brioche burger from Three Buns for dinner, and end the day with cocktails and Mediterranean bar grub at Summerlong.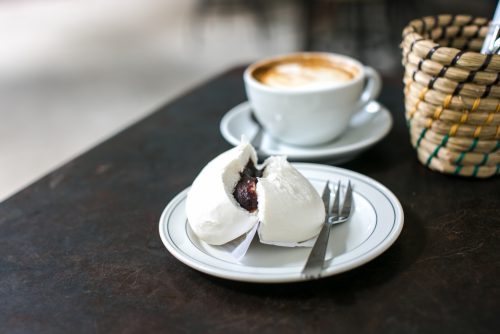 Forty Hands goes local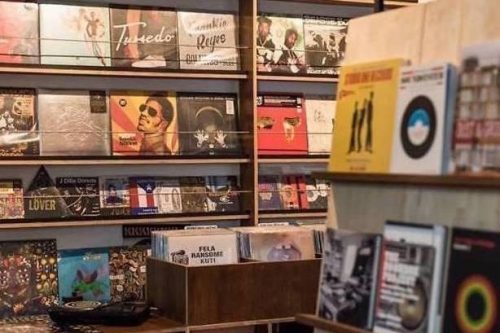 Records from way back when. Credits: Time Out
The baby of the lot (though not for long) lies a little off Central Singapore, at the most bustling spot in the East. Our East Coast Studio is YM's first two-storey studio, with huge windows for a ton of natural light. If you look closely, you'll spot local accents like Peranakan patterns that pay homage to our historical neighbourhood. Plenty of knick knacks line the streets of East Coast. Go old school with a tau sar pau from Forty Hands. Stop by MOX on Joo Chiat Road and check out Choice Cuts Goods + Coffee, a hidden gem home to a curation of records, good music, funky art, and great vibes (psst… check out their Facebook page for the coolest music events). Finally, end of your journey to the East with botanical flavoured ice-creams from Birds of Paradise — hard to miss, considering you'll smell the scent of their famed thyme cones from a mile away!
With so much good in our 'hoods, you've got even more reasons to attend classes at all our studios for 2 FREE classes — sounds like a fantastic deal to us! Find the full list of food places in our 'hoods on YM's Neighbourhood Food Guide.