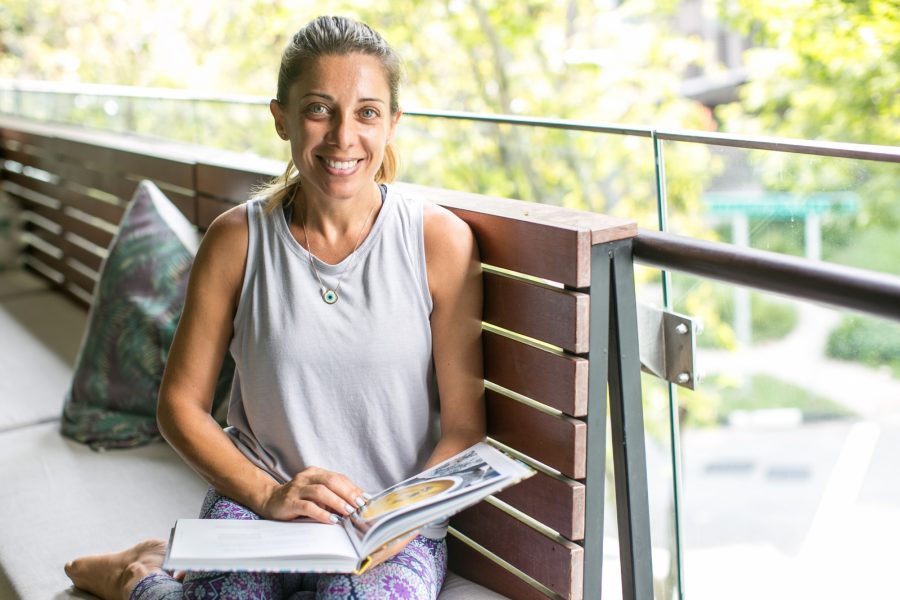 If you know anything about the Yoga Movement brand, you'll know that we love good food and great coffee. That's why when Clara Luboff, #YMFAM and a familiar face at Robertson Quay, came forth with her newly published cookbook, we were stoked!
In the day, Clara is a freelance recipe developer and food stylist who makes food look good on Cold Storage's complimentary in-house food magazine. She's been styling for the brand since she moved to Singapore six years ago — a passion that turned into a career when she lived in Australia for 20 years. So, it comes as no surprise that all the recipes in Clara's cookbook were styled and photographed herself!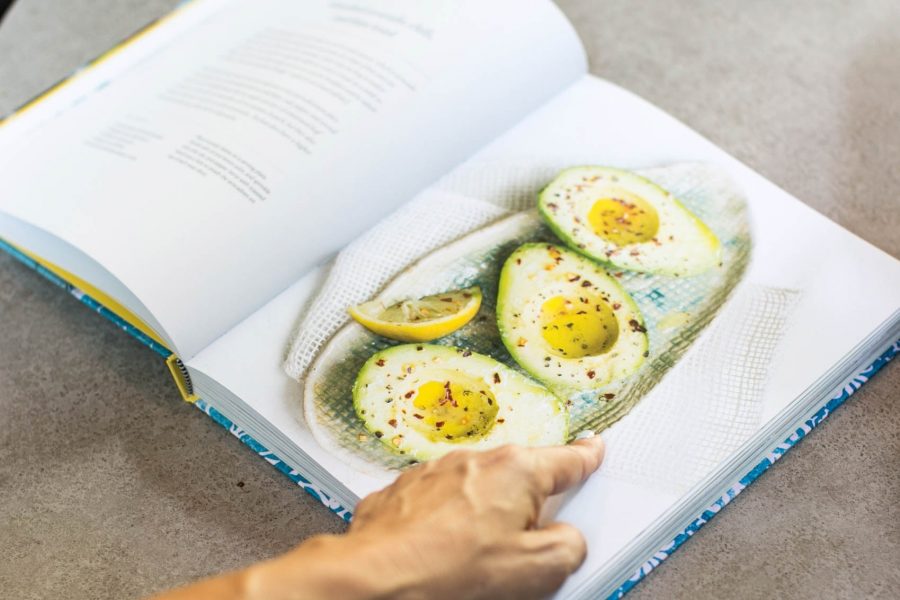 "I've got slabs of wood that I paint to create the different backgrounds. I find that textures can really liven up an image, so I try to press on textures when I make my plates and bowls to make them look interesting!", 
Clara explains. And yes, she makes the pieces of pottery you see in her cookbook out of her own home! She laughs, "I have a huge collection of props all over the house — my husband's not very happy about it…" 
It's fulfilling, but it was hard work, especially when Clara found herself having to reshoot the entire cookbook, "I photographed the entire book, then contacted the publishing company, only to find out that I needed to have the images in Raw format!" She adds, "So I made a cooking schedule and told my husband and the kids, 'This is what we'll be eating for dinner for the next two months!'" It was a blessing in disguise as reshooting gave her a chance to learn from her mistakes in the first shoot, and she managed to nail even better shots the second time around. After one year of hard work, The Vibrant Table was born.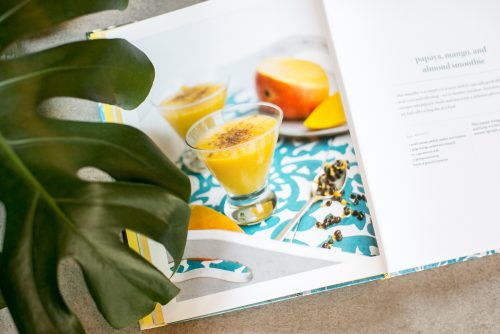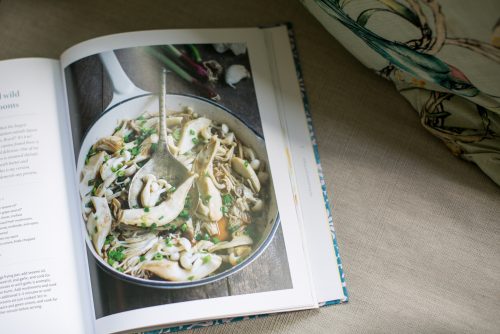 The Vibrant Table is an extension of Clara's five year old blog, Chilli And Clay — a celebration of her love for food and pottery. She was inspired to compile some of the recipes on her blog, including Brazilian recipes passed on from her grandmother (Clara is a native Brazilian), so she took her favourites and added new recipes to create a total of about 80 dishes, dressings, refreshments, and desserts. Clara tries to keep her foods as healthy as possible, but she's also a firm believer of enjoying your food, "If you don't, then what's the point! I still eat all the good stuff, but I use all-natural ingredients, and I try to cut oil, or substitute with coconut oil." The Vibrant Table is packed with hearty soups, delicious meats, the most colourful salad dressings, and plenty of avocado-laden dishes — Clara's personal weakness. She proclaims, 
"I love avocados. My order at Grounded is always Avocado Toast. Even when I'm at home, I'll have avocado with eggs — always eggs... and some nice bread from a good bakery. I freeze them so they keep forever, and still taste fresh after toasting!"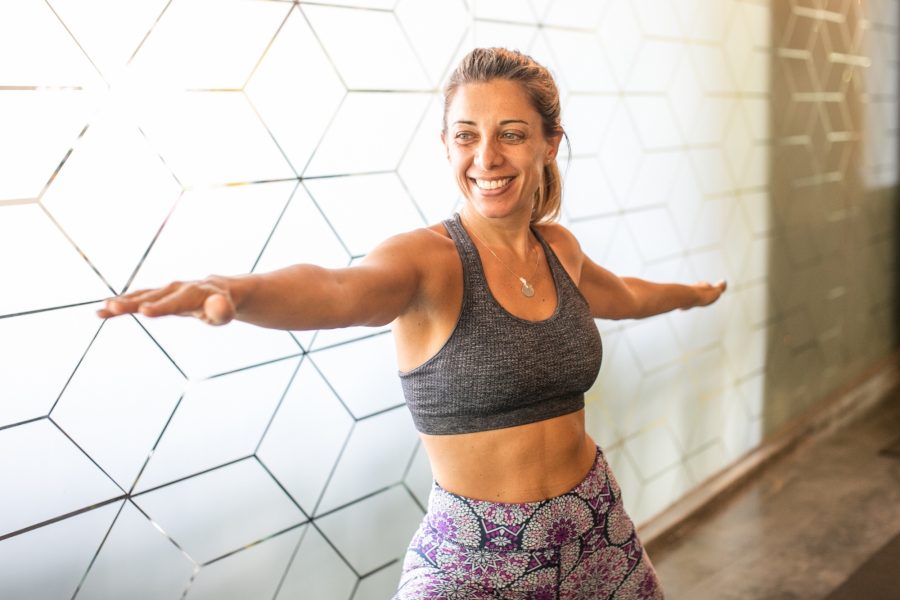 Clara's first foray into yoga happened after burning out from four years of bootcamp. She says, 
"I didn't like the competitive nature of bootcamp. With yoga, there's nothing like that. You do your own thing at your own pace. It makes you look inwards. You feel really good because you're doing something for yourself." 
HIIT Yoga is a nice rekindling with the high intensity workouts Clara used to do, but she says it's still completely different, "The instructors tell you to work with your own level, and to not compete with your neighbours. I like that!"
You'll find Clara spending the day at our Robertson Quay Studio, working on her laptop, popping into a class, and grabbing her favourite avo toast after (remember to say hi!). Her latest project? Travel photography — and a photography course in India is part of the plan. She had just started a second blog called Culture Craves, where she talks about the culture behind food and the adventures of her travels, 
"It's not just about the recipes anymore, it's more to find out how and why the recipe was made. This whole thing started when I was eating a dessert in Sri Lanka and thinking, this is my Brazilian grandmother's dessert!" 
She explains, "As you know, Brazilians were colonised by Portugal, and so was Sri Lanka, so 400 years ago, the Portuguese left their marks by way of their dessert. I find it so fascinating that there are so many crossovers in food culture!"
Clara shares her love for food and sneaks you a peek into one of the recipes from The Vibrant Table. If you love what you're seeing, grab a copy from her blog, Chilli And Clay!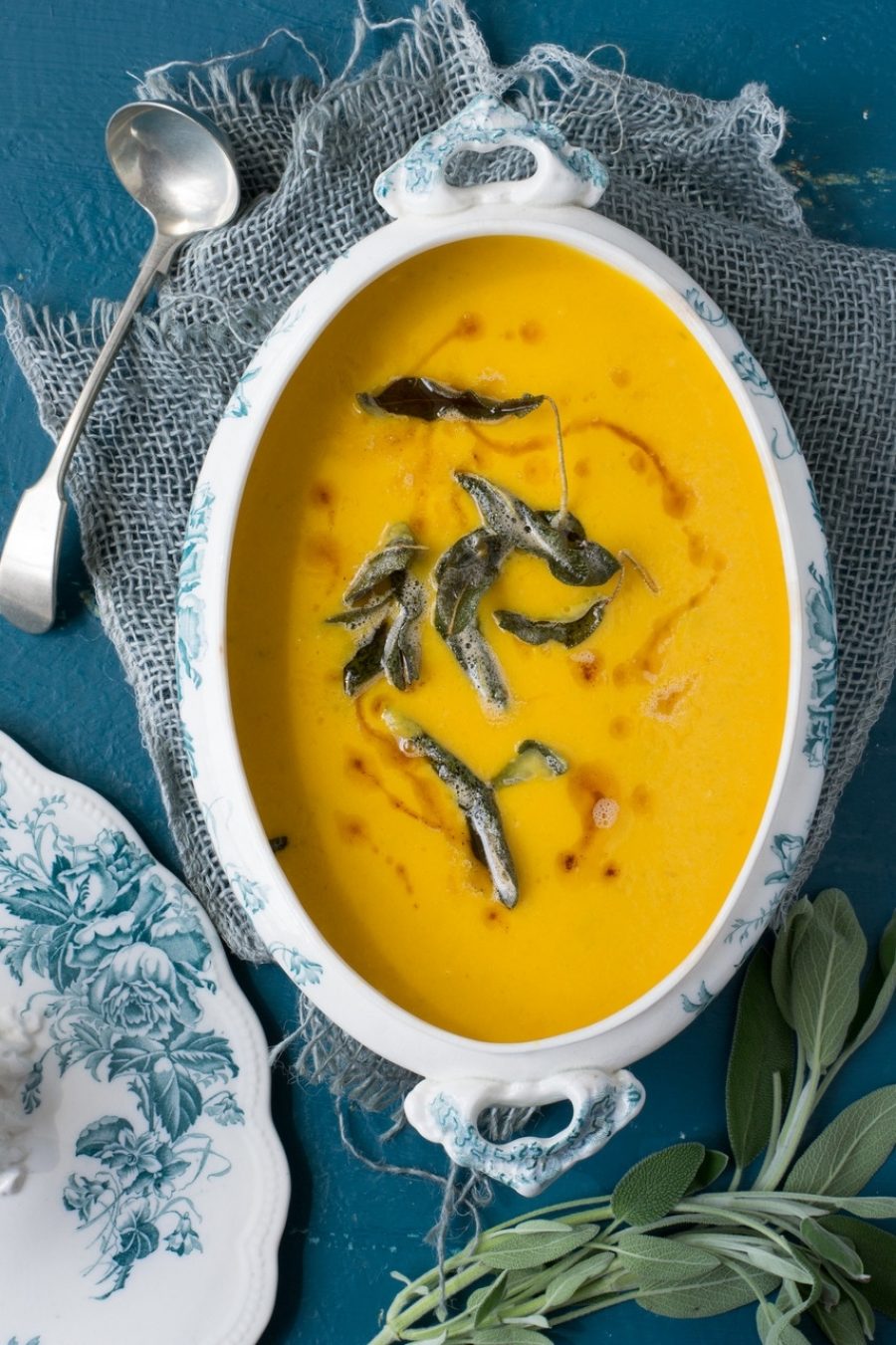 Butternut Squash Soup with Burnt Butter and Crispy Sage 
Serves 4-6
For the soup:
1 onion, roughly chopped
1 large leek, trimmed and roughly sliced
2 celery sticks, roughly chopped
2 carrots, peeled and roughly chopped
1.3 lbs (600g) butternut squash, peeled, seeded and roughly chopped
4 cups vegetable stock
6.5 fl oz (200ml) coconut milk
Sea salt and cracked black pepper, to taste
For the burnt butter and crispy sage:
1 stick (100g) salted butter 
½ cup sage leaves
In a large saucepan, place onion, leek, celery, carrot, pumpkin and stock. Over medium heat, bring the liquid a boil, and then simmer for 25-30 minutes or until vegetables are soft. Allow it to cool slightly, and then blend until smooth. Return to pan and add coconut milk, then season with salt and pepper, to taste. Set aside and keep warm until ready to serve.

To make the burnt butter and crispy sage, place butter in a small saucepan over medium heat. Cook for 2 minutes, or until butter is melted and browned. Add sage and cook for a further 1-2 minutes or until sage is crispy. Spoon burnt butter and crispy sage over soup to serve.