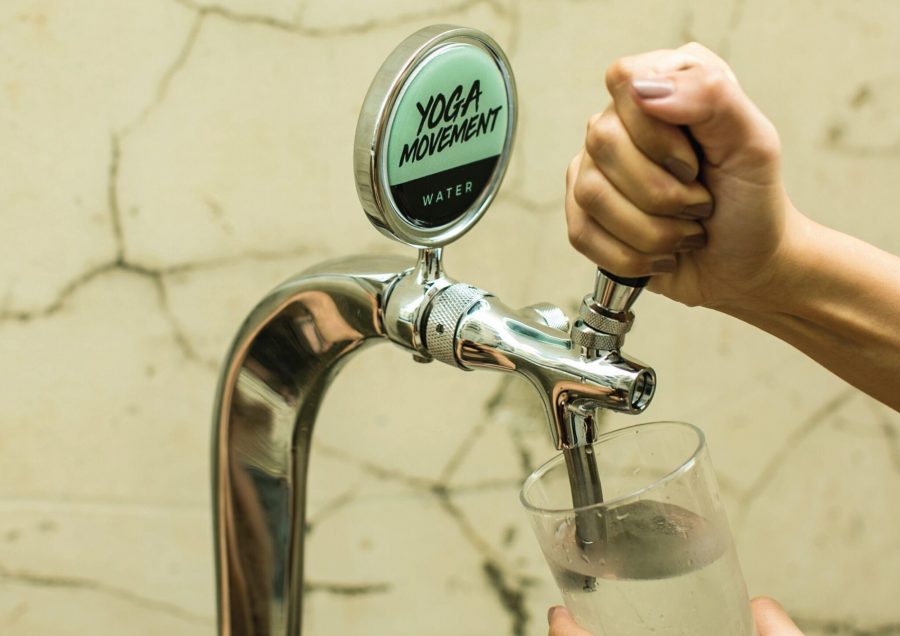 You've probably already noticed our swanky new water taps and cool barware-inspired Corkcicles in our studios. Gone are the days of $1 plastic bottles and the overreliance on them. Sure, it is convenient to have a disposable option to avoid lugging a heavy water bottle around, but it's definitely not kind on the Earth.
The war on plastic is on the news every other day — marine life choking on straws and suffocated by plastic bags, air pollution caused by toxic fumes from the burning of plastic… The National Environmental Agency (NEA) also revealed that only 6% of all plastics end up being recycled in Singapore. These all sealed the deal for us: we needed an alternative to plastic, pronto.
We saw that our buddies (and #YMFAM) over at SaladStop! had long made the switch to carton water. Being one of the leaders of sustainability in Singapore's F&B landscape, who's opening their first plastic-free store in Singapore this year, we found it befitting to support their movement by stocking SaladStop! branded carton waters in our studios. We spoke to Katherine Braha, director and co-owner of SaladStop! about their initiatives.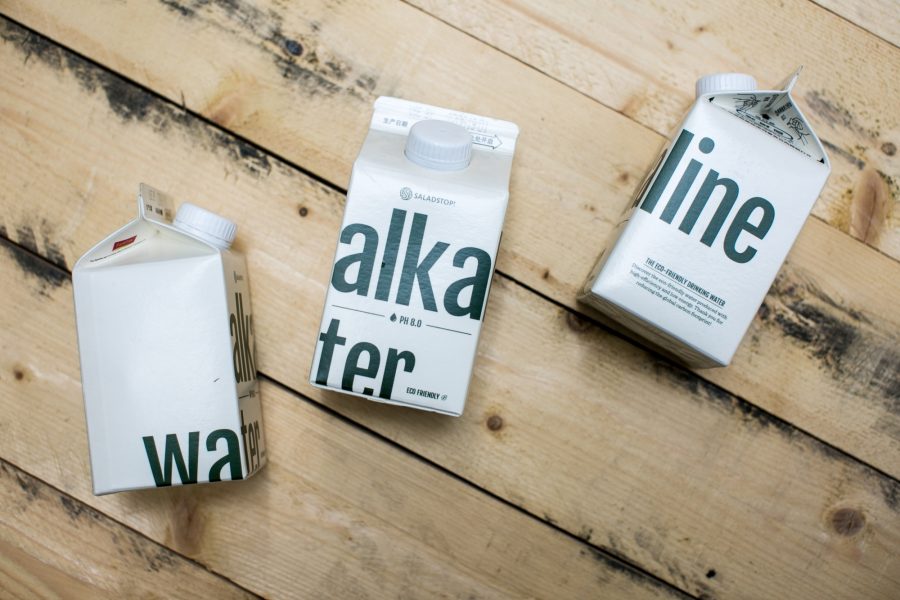 What made SaladStop! kickstart this plastic-free initiative?
Sustainability has always been a big part of the business since we first opened nine years ago. It was particularly hard to find sustainable packaging at that point in time, and with lower awareness, we had to be careful about how we introduced initiatives back then. Over the years, we removed beef from our menu because of the high carbon footprint; we tried switching out a few items on our Grab and Go selection to non-plastic alternatives; we stopped displaying plastic cutlery and as a result, gave out 50% less cutlery; we charged for plastic bags and saw a 50% decrease in people using plastic bags; we incentivised customers by giving them a free topping when they brought their own bowls; and we partnered with different organisations like ACRES and WWF to put the word out there through education. We're proud to say that all our plastics that we currently use are made of 80% recycled material!

Why did SaladStop! make the switch to carton water?
We tried to change some of our disposable plastic containers and bottles to glass for six months, but we saw the sales drop due to the weight of glass. In addition, we found glass to be harder to recycle! Our best alternative is carton water. We were the first ones in the market to test it out. They're easy to recycle, and the taste is no different to the other bottled waters you're used to! 
What can we expect from SaladStop!'s first plastic-free outlet in Singapore?
It'll be a B.Y.O. initiative! We'll be transforming all our stores to support our plastic-free movement, one outlet at a time. Instead of bottles in our Grab and Go fridge, we'll have drinks on taps for customers to dispense into their own bottles; alternatives to yogurt and muesli packaging; incentives that allow customers to save when they bring their own containers; and our own reusable containers that'll be sold at a low price to encourage customers to use when they visit. As an F&B company with a Grab and Go feature that's key to our business, it's a challenge getting rid of all plastics, but we've been actively looking for suppliers to find sustainable materials. We aim for Singapore to be plastic-free by 2030!
But that's not all: purging plastic is more than meets the eye. To tie 'em all together, we sourced for a filtered water tap that would fit the YM aesthetic (silver industrial water coolers just wasn't gonna cut it for us), figured out the plumbing across all six studios, got our taps shipped over to us, and finally, engaged our contractors to fit out all studios! Here's a message from Founder and Director of YM, Peter Thew:
"We made it our mission in 2018 to move towards our studios being free from single-use plastic bottles by January 2019. My partner and I (and new born son) live in the ocean in our spare time, and would physically see the impact we were making on a monthly basis. It was never the intention to grow our business to the size we did, so we really never factored in the possibility that we would be such significant contributors to waste. We had tried to put in measures to reduce our usage and also put recycling initiatives in place, but we could see that the right thing to do was to cut the cord completely.

We still needed water! So we went about building some of the coolest filtered water taps out there, struck up a partnership with Corkcicle to brand some reusable, thermo-insulated bottles, and worked with our buddies at SaladStop! to put their packaged solution in our studios… all in the hopes of reducing our footprint. 

The results and response have been epic! It actually hasn't been easy, but our biggest takeaway is that we need to continue to work on solutions that are easy to adopt and that are affordable, for them to get any real traction. I think we've taken a real positive step in the right direction." 
We encourage you to do your part to save the environment. Bring your own water bottles to fill up, purchase our YM branded Corkcicles, or purchase our SaladStop! branded carton water to eliminate single-use plastic.